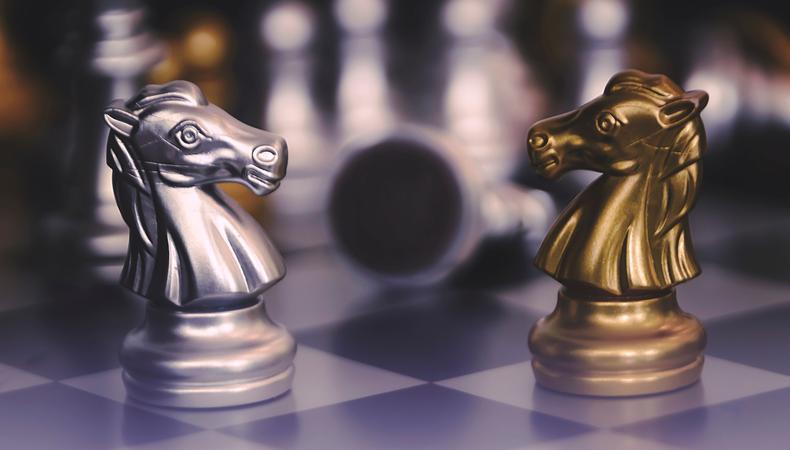 Tracing escalating tensions, deadline extensions, and negotiations, the standoff between Hollywood agents and writers has hit its second week, with writers firing their agents and agents threatening legal action against their writers. Both entities are pushing their own protocols for the other to follow.
With the Writers Guild of America claiming that packaging fees—deals negotiated directly between agencies and studios outside of the standard 10 percent takeaway for agents—reduce incentives for agents to book higher-paying gigs for their clients, passions hit the boiling point, with 95 percent of union writers agreeing to fire their agents if they refuse the WGA's new code of conduct sanctioning the packaging process. (The current code hasn't been updated since 1976.) When an agreement couldn't be met despite an extension on negotiations, the union filed a lawsuit against the top four agencies: CAA, WME, ICM Partners, and UTA.
The Association of Talent Agents proposed that agents give writers 1 percent of profits from packaging; WGA West President David A. Goodman categorized the offering as "not a serious proposal." After both parties walked away from the table, the WGA released a work rule ordering members to terminate their agents, providing a prewritten letter for members to send. Several union writers have fired their agents, including high-profile writers like Amy Berg, Patton Oswalt, and David Simon.
Simon ("The Wire," "Treme," "The Deuce") has been pronounced in his outrage, writing on his website, "Packaging is a lie. It is theft. It is fraud. In the hands of the right U.S. Attorney, it might even be prima facie evidence of decades of racketeering. It's that fucking ugly."
In any labor protest, the concept of "holding the line" is emphasized by union management, who traditionally deploy tough talk, peer pressure, and warnings of consequences to keep members in line and prevent them from undermining the power of the union's strike efforts—an act nicknamed "scabbing." However, when a recent report from Deadline outlined a potential protocol for WGA members to file charges against others and internal hearings to prosecute those charges, Goodman responded, "The WGA is a group of writers, not a tribunal.... Our power is based on solidarity, not coercion[.]" The article provoked Emily Heller, a writer on "Barry," to tweet that Deadline's coverage is biased against the writers: "They dug up some article of the WGA constitution to imply that the guild is currently threatening its members with disciplinary trials. It's not."
The union is making efforts to move forward in getting writers gigs without agents. With hiring season approaching, the WGA created an online platform where writers can submit their scripts directly to producers and showrunners without their agents. The writers' union also told members that lawyers and managers could perform the fiduciary function of an agent in their absence post-termination.
The ATA shot back immediately with threats of legal action, claiming that state labor laws in California and New York prohibit industry gymnastics, with ATA counsel Marvin S. Putnam writing in a warning to the WGA, "The WGA cannot delegate authority it does not have." On April 14, ATA released its proposed guidelines for how their agents interact with clients. Some of the articles of this document, Variety reports, incorporate terms which were debated in negotiations with the WGA.
In a letter to members, Karen Stuart, the ATA's executive director, wrote, "Agencies will not be a willing participant to any further chaos. That's the Guild's plan. Their course of action has thrown the entire entertainment ecosystem into an abyss, affecting stakeholders across the spectrum."
With television and new media hitting a golden age in American culture, industry workers—especially actors—are watching closely to see what comes of this standoff. It is unclear if either side will de-escalate the tensions in the coming days, as the likelihood of court litigation increases. SAG-AFTRA, which has its own history of quarrels with the ATA, has expressed support for the WGA in "the ongoing struggle to protect members in the entertainment industry."