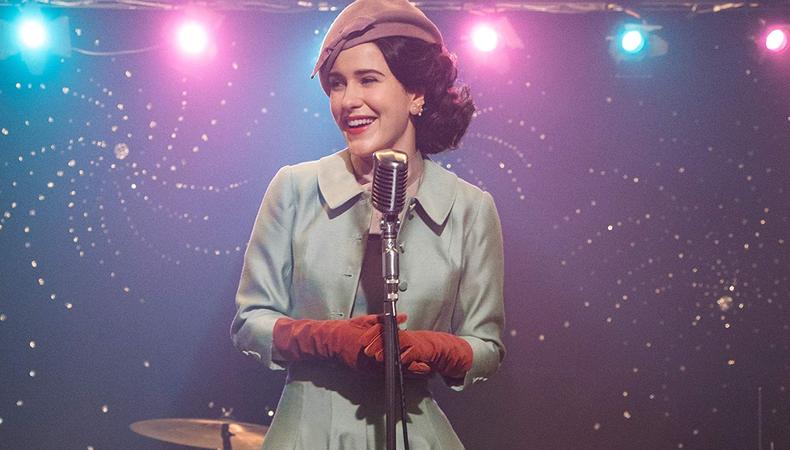 After waiting for a whole year, fans of "The Marvelous Mrs. Maisel" can finally continue the story on Amazon Prime with the release of Season 3. While you watch Midge go on her first big comedy tour, why not try to start a new gig of your own? Find your own Amazon series or period piece to be a part of with these projects casting now!
"THE GILDED AGE"
This new HBO series is looking for white female background talent, aged 18 and older, with natural hair colors. The show is set in 1882. Talent will play housemaids and should be comfortable working around smoke and wearing clothing appropriate to the 1880s. Fittings and etiquette training starts in February with shooting set for March–September in NYC. Talent will be paid $174 per eight hours. Apply here!
How to Get Cast on 'The Marvelous Mrs. Maisel'
"BADMEN"
"BadMen," a scripted series set in a post-apocalyptic, dystopian society being developed for Amazon, is casting. White, Latina, or Hispanic female talent, aged 20–23, black or multiracial male talent, aged 2–3, multiracial or Indigenous Peoples female talent, aged 29–36, and more are wanted. Latina or Hispanic female talent, aged 25–35, is also wanted for a supporting role that requires nudity and a simulated sexual scene. Shooting will take place on dates TBD early this year in California. Pay is on a union scale under the SAG-AFTRA New Media Agreement. Apply here!
UNT. STUDIO FEATURE
An untitled studio feature about Hollywood in the 1920s is seeking talent for a lead role. Latino or Hispanic talent, aged 18–28, is wanted. Shooting will take place from July to October in L.A. Pay is TBD. Apply here!