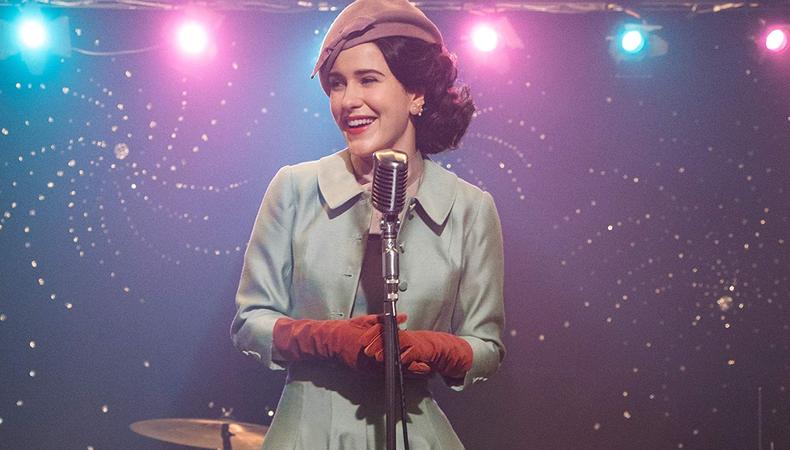 After waiting a whole year, fans can enjoy Season 3 of "The Marvelous Mrs. Maisel" on Amazon Prime at their leisure. Once you're done binging, join Midge on her comedy adventures! Audition for Season 4 of "The Marvelous Mrs. Maisel" and apply to other Amazon projects or period pieces.
"THE MARVELOUS MRS. MAISEL" SEASON 4
Casting is open for background talent for Season 4 of the Emmy Award-winning comedy "The Marvelous Mrs. Maisel"! The show wants talent, aged 18 and older, with 1960s vibes. Talent must be OK working with atmospheric smoke, working outdoors in summer, and cutting or styling hair according to the time period as well as not have wool allergies. Filming is set from January–June in NYC. Talent will receive a $60 COVID-19 test stipend. Pay is $210 per 12 hour day for nonunion talent. Apply here!
"LA CABEZA DE JOAQUÍN MURRIETA/ THE HEAD OF JOAQUÍN MURRIETA"
A new episodic series for Amazon Studios being produced by an international production company is casting. The project is looking for White male talent, aged 25–55, Asian female talent, aged 18, and more. Filming runs from Aug. 2–Nov. 16 in Northern Mexico. Professional pay, travel, and lodging will all be provided. Apply here!
"VINYL FILM"
This feature film set in the 1960s–1970s era is casting background talent, aged 9–50. Filming will be TBD dates in Kearny, NJ with professional SAG-AFTRA pay of $165–$178 per day. Apply here!
"OH TO PAINT A CAST DREAM, SING A CAT SONG"
This play, a quasi rap style poetic fantasy with background music, is casting talent. Talent, aged 25–65, is wanted for a lead role and talent, aged 45–65, is wanted for a supporting role. Rehearsals will take place in November with flexible December dates in NYC. Pay is TBD. Apply here!
Looking for remote work? Backstage has got you covered! Click here for auditions you can do from home!