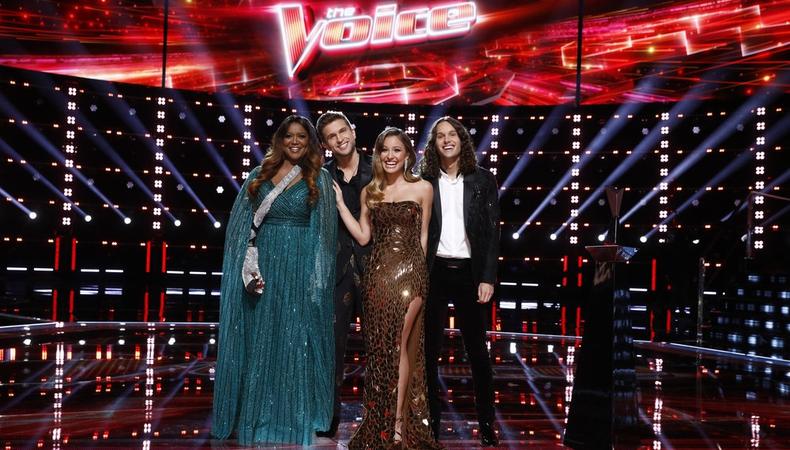 Do you dream of singing for the judges of "The Voice"? Whether you want to sing in front of Kelly Clarkson, Blake Shelton, John Legend, or Ariana Grande, we know NBC's hit reality TV singing competition has a huge fanbase. While there aren't any current casting opportunities for the series, we've rounded up similar projects for you to peruse in the meantime. Fans of the show can apply to these NBC, singing, and reality series casting notices to keep their vocal muscles sharp.
Love Island US
The hit television show "Love Island" needs single male and female talent, aged 21–30. Talent can be of any race or ethnicity, from the UK, AU, Puerto Rico, or anywhere else, as long as they are fluent in English. Talent should preferably be outgoing. Filming takes place in the L.A. area and runs from July through August. Travel, lodging, and a stipend are all included!
Want this gig? Apply here.
"The Real Love Boat" (CBS)
CBS is launching a new reality series that is all about finding love. Set on a cruise throughout the Mediterranean, this show is looking for men and women, aged 24–36, to find their soulmate out on the open ocean. Production wants singles of any race or ethnicity who are fun, outgoing, and ready for any adventure. Filming will be this July, with accommodation and travel provided, as well as a stipend.
Want this gig? Apply here.
Major Network Fashion TV Show
Love the competitive side of NBC's "The Voice"? Join the cast of this major network's new fashion competition reality series. Following a series of up-and-coming designers, the show is looking for models of any gender, race, or ethnicity, aged 18–30, to show off their work on the show. Filming runs on select dates throughout April in L.A.. A stipend of $294 per day will be provided.
Want this gig? Apply here.
​​"$100,000 Pyramid" Season 6
The ABC game show "$100,000 Pyramid" is seeking energetic and intelligent contestants, aged 18 and older, for its sixth season. Filming will take place at the end of April and beginning of May in L.A. Talent will compete for a major cash prize.
Want this gig? Apply here.
Looking for remote work? Backstage has got you covered! Click here for auditions you can do from home!