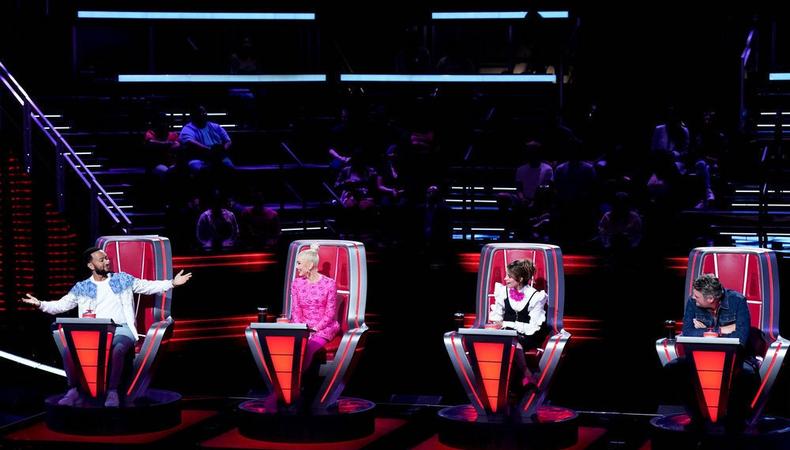 For 21 seasons and counting, singers from across the country have been turning heads—and chairs—on NBC's "The Voice." If you think you have the vocal chops to do the same, now's your chance to get heard. Season 22 is premiering on Sept. 19, and this upcoming batch of performers might just inspire you to audition yourself. How can you make your dreams a reality on reality TV? Here's everything you need to know about auditioning for the series.
Adapted from the Dutch competition show "The Voice of Holland," "The Voice" premiered in 2011. The series puts unsigned singers in front of a panel of four superstar coaches whose chairs face away during each performance. (The series' first panel included Christina Aguilera, CeeLo Green, Adam Levine, and Blake Shelton.) During these Blind Auditions, any panelist who's wowed by a contestant's voice can spin their chair around, enabling them to see the singer in all their glory, evaluate their performance, and potentially recruit them. Afterward, the coaches and their team members compete for victory in a series of rounds, which include sessions with celebrity advisors, eliminations, and the whittling down of the teams to one singer each. Viewers vote for a winner, who receives $100,000 and a record deal with Universal Music Group.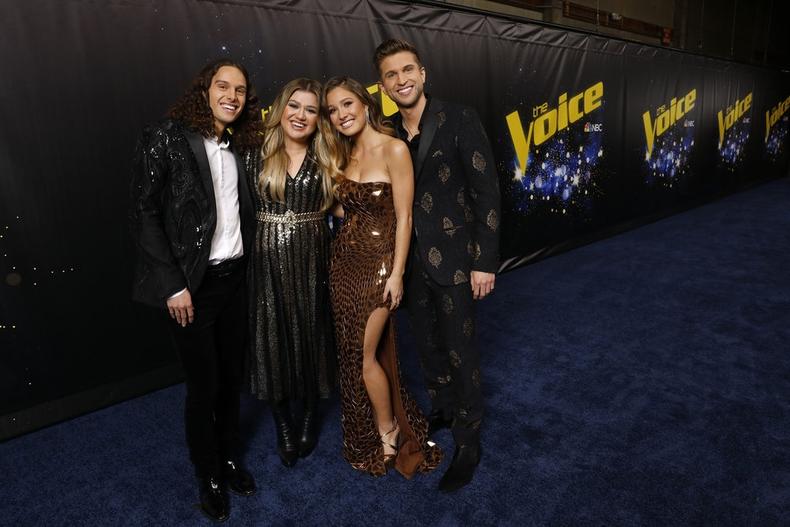 Due to pandemic safety concerns, auditions for "The Voice" are now conducted online; those who wish to do so can submit a video on the show's site. Be sure to follow the show's Instagram and Twitter accounts for the latest information. NBC now accepts applications year-round, so don't fret if you missed the deadline for the upcoming season—you can still audition whenever you want.
Potential contestants can register for a Virtual Open Call by making an Artist Account on the show's website. Once your slot has been selected, you will receive an email 24 hours before the audition. Here's what you need to know:
Come prepared with a verse and chorus of one song.

You'll have 1 minute and 30 seconds to audition, which should include a personal introduction, an announcement of the song you're going to sing, and the performance.

You have the option to perform a cappella, accompany yourself on an instrument, or sing along to a backing track. (Be sure to have everything you'll need prepared in advance.)

If you're using recording equipment, be careful not to overuse effects like reverb, compression, or vocal enhancers so that you can present the authentic version of your voice.

Double-check your lighting situation: You should be well-lit from the front—not from behind.

Make sure you're clearly visible on camera; avoid cutting off your head or putting the lens too close, and be sure you're in focus.
When you audition, an onscreen timer will count down to your scheduled slot. Once the recording begins, it's your time to shine. Auditions can be done via phone, tablet, or computer with a webcam (iOS, PC, and Android are all acceptable). After members of the show's casting team evaluate your audition, you'll receive an email with your results.
Those interested in a vocal career should check out our singing casting calls for future opportunities. We also have a themed casting roundup for gigs that are similar to "The Voice."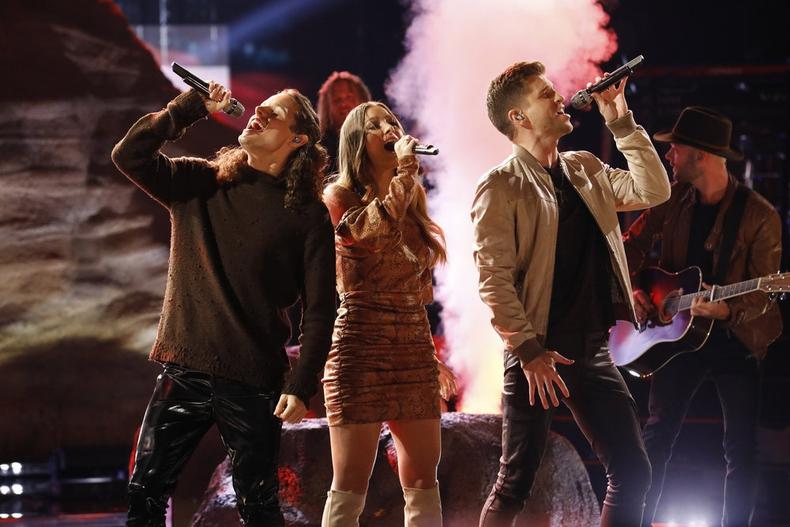 Season 22's principal players are:
Carson Daly (host)

Blake Shelton (coach)

Gwen Stefani (coach)

John Legend (coach)

Camila Cabello (coach)
NBC has also announced who will be advising each team during the Battle Rounds:
Jimmie Allen (Team Blake)

Sean Paul (Team Gwen)

Jazmine Sullivan (Team John)

Charlie Puth (Team Camila)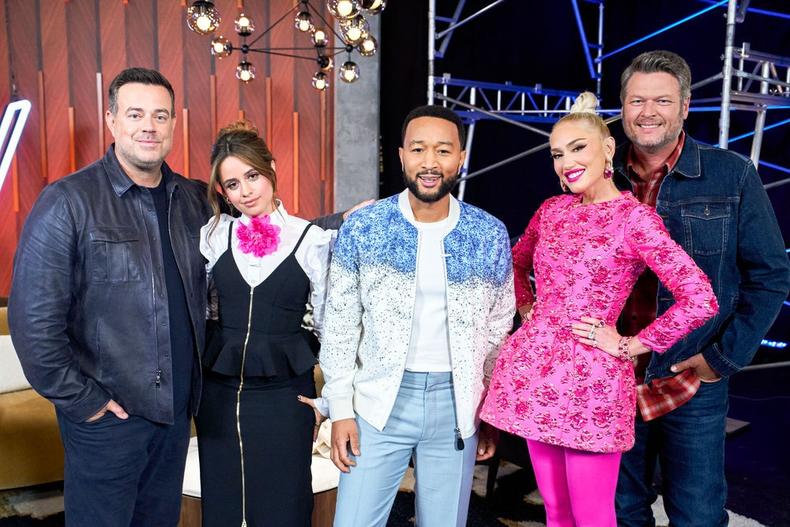 For its first 18 seasons, casting calls were held at large venues such as auditoriums and arenas across numerous cities, where "The Voice" mined talent through the eyes and ears of more than a dozen casting directors, coordinators, producers, and assistants. While there have been many top talent searchers, perhaps the most crucial to the show was Michelle McNulty, who served as the primary casting director for 115 episodes. She subsequently became one of the show's producers and later won two Emmys for her work behind the scenes.
With regard to what she and her team looked for in a contestant, McNulty said, "someone with a good voice, that's first and foremost. But another thing: a performer. You've got to know when you walk up onto that stage, because…they're gonna be in this giant arena in front of all of these different coaches and millions of people on the television. And so we look for people who have confidence in what they're doing and in their performance. So the voice and their performance and their confidence are the big things that we look for."
After producers select the auditioners they like, the batch of potential competitors goes from thousands to hundreds. From there, the remaining singers perform more songs at callbacks, in which they sing to a backing track or perform with an instrument. More are eliminated via further rounds of callbacks and auditions in Los Angeles before the final group is assembled and made ready for TV.
Few are more familiar with the process than Luke Wade, a Season 7 contestant who later became part of the show's casting team. Having gone through the audition himself, he has since dedicated himself to putting nervous singers at ease. "Having been on the other side of that, I feel like that's definitely one place I excel," he told Variety. "At the end of the day, it's not about singing notes; it's about singing songs. I find myself saying in rooms, 'Congratulations! Your voice is an instrument. You should be very proud of yourself. I'm very proud of you. The next step is to figure out who you are and what you're singing about, and then work on making people feel that.' "
When it comes to observing auditions, he said, "We all actively look for fantastic talent; we all go to the open call auditions. And then there's the callbacks after the open call, where we are listening to the best of the best from these open calls where thousands of singers come. So sometimes I'm one of the people who gets the run of the room and just helps get the most out of the singers—because sometimes they come in and they're really nervous. [I'll do] whatever it takes to get the best out of someone in a room so they have the best opportunity to put their foot forward in the process and show the next person down the chain what we all see."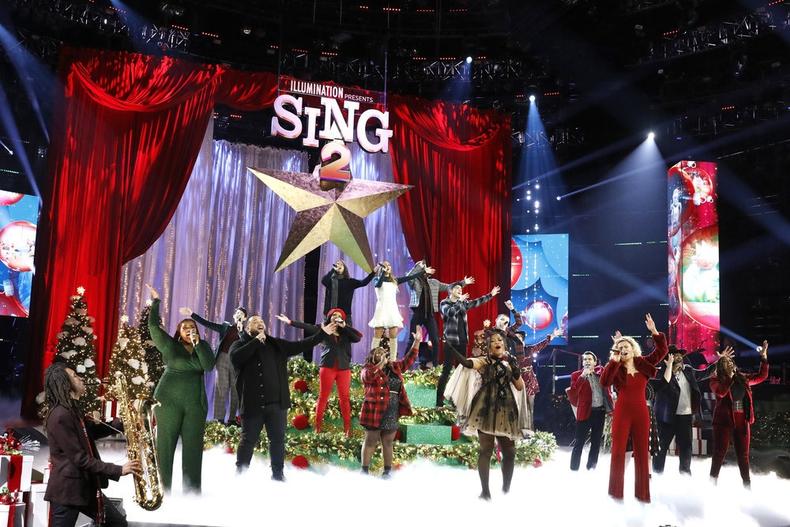 Give it your all:

"I'll tell you what I tell the people in the room, and that's that it's not about being good or bad; it's just about having the right moment at the right time,"

said Wade

. "I just have to go off how I react to the performance…. There [are] people I know are really great singers, [but] if I'm not having an emotional reaction to it, then I just have to trust my gut. And there [are] people who'll be flat some of the time, or they'll not be having the best performance, but I'll be having an emotional connection with them in that moment… The most important thing for anyone who's auditioning is believing that they deserve that moment and believing that they belong in that room."

Lower your expectations:

"[With] any kind of audition, whether it's open call or the actual blind audition…my best tip for nerves is to lower your expectations for how the performance will go," advised

contestant Jaclyn Lovey

, who made it to the Battle Rounds on Season 14. "I like to go into a performance with low expectations so that no matter how good or average I do, I'm still surpassing my expectations."

Know your song:

"For the blind audition and for the auditions before, I would always get super nervous right before singing my song," Lovey said. "And then when I got into the song, I was like, 'Oh, yeah, I know this song forward and backward and upside down. I know it so well that there was no reason to be nervous."

Don't think about the results:

"Just enjoy the experience. If it's just your very first open call, don't think about the results," Lovey continued. "Don't think about: Oh, I gotta make it, I gotta make it…. Just think about: This is my moment. I'm here. Just be present in the moment and soak up every bit of knowledge you can while you're there. And then, overall, just have fun. It's actually a great experience no matter how far [you get]. You can always try again every year, every season; they're always looking for new artists. A lot of people get turned away on their first try, and they come back and they do great. So just keep trying, keep working at it, keep growing…because you never know what's gonna happen."

Tell your story:

As

Chevel Shepherd, who won Season 15

at the age of 16, said, "A piece of advice I've gotten from Kelly [Clarkson] and Mariah [Carey] and Thomas Rhett was to just really relate to the song and put my emotions in it and put myself in the song and show myself to the audience through what I'm singing."
Her fellow Season 15 contestant Lynnea Moorer said, "The best advice I've ever gotten from Kelsea [Ballerini] was to just give it your all and put everything out on the line like it's your last time performing—and just to have fun with it, and [don't] worry about the nerves and messing up."
Here are some helpful tips from show's official website:
"Choose a cover song that best represents you as an artist and matches your vocal and performance style."

"Dress to impress! Wear what you would wear if you were to land a 'Blind Audition.'"

"Remember to have fun! Show us your personality and energy. We want to see you perform!"
Looking for remote work? Backstage has got you covered! Click here for auditions you can do from home!