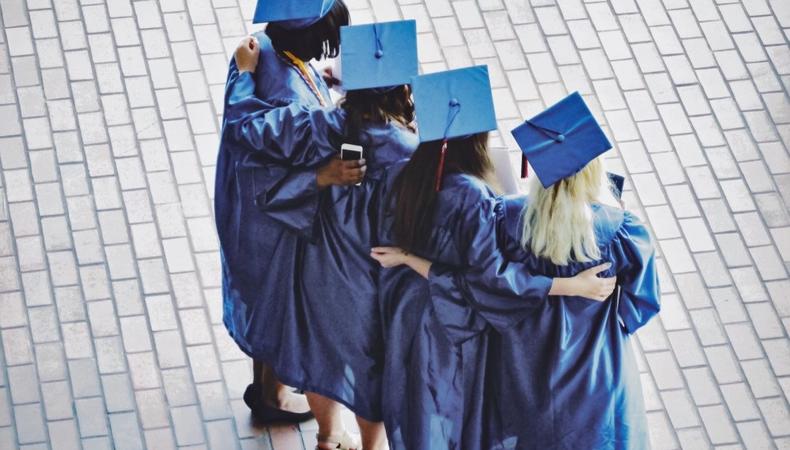 It's that time of year: college graduation! You've stayed the course, become a force to be reckoned with; you're excited—and terrified. What's next?
Many college programs include transition classes in their curriculum to help bridge the gap from college student to career artist, and while these classes have great value and opportunity, the preparation is still being done by a student: for a grade and feedback. But once you graduate, there won't be professors around every day to tell you how you're doing. The care with which you evaluate your progress will be your responsibility and yours alone.
Following your showcase and graduation, there will be meetings with prospective talent agents, managers, executives, and casting directors. The conversation will turn to who you are, what you bring to the table, and what you want. So it's imperative that you figure all that out before these meetings.
1. Who are you?
You've played every role in every age range and style: a widowed princess in "Trojan Women", a child seeking a better life in "And The Soul Shall Dance," a hero in "Father Comes Home From The Wars." You've been trained to play any role. While barriers are breaking and lanes are crossing, it's still a medium that demands you know who you are so we'll know what to do with you.
Take a breath and sit with why you decided to pursue acting. What are your specific strengths and interests right now? Then translate it into a role you could play. You love hockey and Shakespeare. Great! Those interests can translate into a character with smart, witty dialog and a precise edge for adventure. Research and target shows that are casting those types of roles.
2. What do you bring to the table?
This is about what makes you unique. Not your credits, not where you studied, not who knows you. If the foundation of your professional work is not balanced with what you do for yourself, you are an artist half-realized. What are your personal pursuits? What feeds your soul and sparks your interests? Sports? Musical instruments? Hula hoop? Are you a foodie with a purpose? Write Haikus? Rescue birds? It feels good to participate in what you believe in and are curious about. It's those personal stories—meaningful and uniquely yours—that make you memorable.
3. What do you want?
Or, where do you see yourself? I taught a BFA student who was classical text all the way and had no interest in working on-camera. Once she adjusted her mindset to include other ways of acting, she wholly embraced on-camera work and was the first in her class to book a recurring role on a drama series right out of college. Some of the finest theater-trained actors work in film and television, voiceover, commercials, and more.
You don't have to forsake one type of art for another. It can all exist together. Perhaps you love big bold comedy and live large in everything you do. Or you were never loud enough on stage but film can't get enough of your subtlety. There is a medium for everyone. Watch film and TV shows. Know who's casting, producing, and directing them. Know which shows will suit your gifts.
The meeting, like your audition, has been earned and deserved. It is an opportunity to share your interests, your personal and professional pursuits in genuine, respectful conversation. They are not designed for instant bookings or a push for your own agenda, aka "What are you going to do for me?" Regardless of whether that particular agent, manager or executive or casting director signs or books you, the meeting is the beginning of a business relationship with that office, and one not to be taken lightly.
Once you're handed that diploma, it's as if you're a little bird shoved out of the nest. Fly or fall. Both will happen. It's how you manage, enjoy and care for these moments that will propel you forward.
The views expressed in this article are solely that of the individual(s) providing them,
and do not necessarily reflect the opinions of Backstage or its staff.