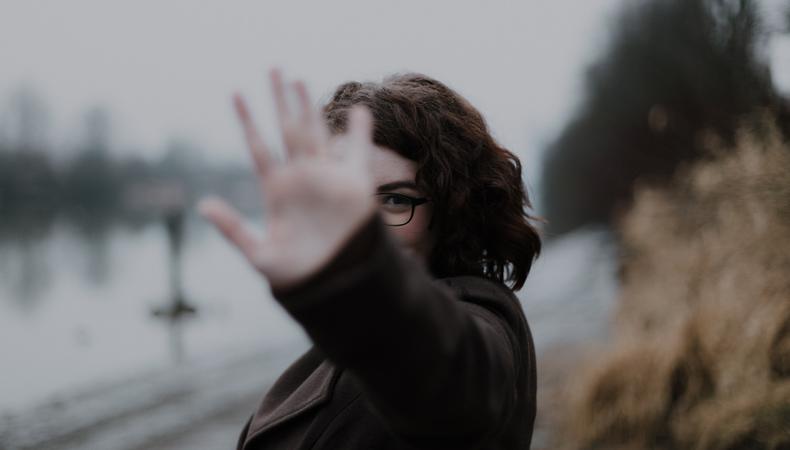 It's common to make New Year's resolutions, often focusing on things to cut out. So actors, what won't you do in 2021 in order to help make the changes you need to succeed? Are you being too passive, focusing on the past, or falling victim to comparison? Maybe you're neglecting your health and instrument or being resistant. These are all common obstacles that can hinder your success.
Here are my nine suggestions for things you should avoid doing in the new year that may be powerful in altering your career trajectory.
1. Don't sit on the sidelines.
Don't wait for everything to come back in-person! There is an awful lot of opportunity to work especially remotely on a variety of projects, and there's no reason to avoid finding some way to keep creative and ready to work. Going online to sharpen your acting skills—and taking voice and movement class as well as auditioning—are powerful ways to improve and make this a great year.
2. Don't think about what you haven't been able to do.
Stop looking back over your shoulder at what you haven't done in the last nine months. Start thinking about the future, what's in your control, and what you can do. Having regrets or feeling frustrated while reviewing any losses will only keep you from getting energized and creating new opportunities for yourself. Whether it's counseling or a spiritual practice, work to relax, heal yourself, and give yourself renewed hope to tackle the year ahead.
3. Don't compare yourself to other people.
Go after being you with all your special unique qualities and talents. Don't compare your talent or career to anyone else's and let that bog you down from carving out a special niche in the right performance platform that best suits your individual and unique self.
4. Don't look down on opportunities to work.
Stop looking at work as something to be judged. There are many opportunities in commercials, on the web, and for nonunion actors to participate in nonunion films. Just do as much acting as you can, get as good as you can, and build your skills and résumé!
5. Don't neglect your health.
You are an instrument and must play every one of your notes. You must have a healthy physical life. Success requires good health, energy, and mental well-being for concentration and focus. If you haven't been practicing healthy activities during this challenging time, start now. It's part of your success story!
6. Don't resist the roles you're right for.
Actors may reject work wanting to do a variety of roles and many different characters, or simply something different than they're normally cast as. It's such a wonderful thing to make a living doing what you love, so in 2021 if you're so blessed to be cast in roles—even if you are often cast in similar roles—embrace them and be grateful.
7. Don't underappreciate any aspect of your instrument.
Many actors feel that if they can have the imaginative and emotional skill to act, they don't need to pay too much attention to their voice. The voice is so important in creating your presence, clarity, and power in performing. It's also a world of possibility to develop your voice for voiceover work, which is incredibly accessible through at-home voiceover studios. Don't neglect your voice. Make this year the one where you work on every aspect of your instrument, especially your voice.
8. Don't resist the one thing you know you've been putting off.
Some people know what their vulnerability is or even the reason they often don't get cast, and they simply will not work on it. A very gifted actor at our studio resisted losing her Australian accent. She may very well be one of the most talented students we've ever had at the school, but that one thing she wouldn't do limited her profoundly. Don't let anything get in the way of the one thing that you know stands between you and your dream.
9. Don't give yourself any excuse in 2021!
Everyone has a reason why they don't do the thing they dream of. Few people ever say the reason is the fear that they won't succeed or don't trust that they have the talent. Most people will take what life brings them and use that as the reason. All the reasons are very real and very challenging to overcome, but they can also be used to excuse giving up your dream. This could be a lack of support from family or friends, financial challenges, or personal problems. But when you accept them as the viable reason why you're not achieving your goals or pursuing them, you allow yourself permission to give up on your dream. Don't let yourself off the hook. No matter how hard, do everything in your power to find solutions to the very real problems that befall you and move that mountain! Talent is really not the difference in success, it's persevering and sacrificial tenacity.
These are my ideas for stopping habits that are getting in your way. What are your 2021 things to change or avoid that will help catapult your dreams into reality? Make this year what you want it to be!
Looking for remote work? Backstage has got you covered! Click here for auditions you can do from home!
The views expressed in this article are solely that of the individual(s) providing them,
and do not necessarily reflect the opinions of Backstage or its staff.