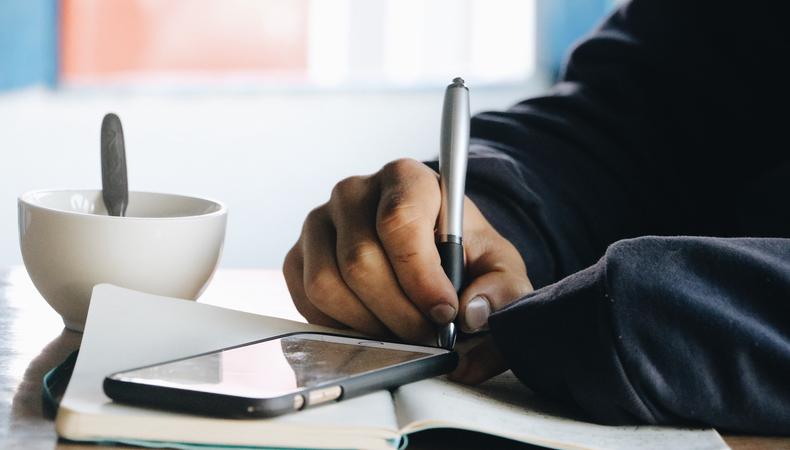 If you're anything like me, you're experiencing anxiety as the theater industry prepares to reopen. As I've looked through job postings for upcoming productions, I've found myself getting very overwhelmed at the thought of needing to submit self-tapes for all projects of interest. As I went through the process of managing my thoughts and feelings, I realized that it's absolutely OK for me to take things at the pace that best serves me and my own personal journey. The pace I approached the industry with pre-pandemic is not the pace I'm ready to reapproach the industry with. Things are different now and I'm learning to embrace that.
If you're not feeling like you're ready to return to the industry, that is 100% OK. The industry will be here when you're ready. Don't feel pressured to return to your routine as an actor if it doesn't feel right. Plus, your former routine may not be serving the actor you are now. Let's face it. We have all changed as a result of the pandemic in more ways than one, so what we used to do may just be that—what we used to do.
If you are ready to return to the work of the industry, I have five things I think every actor needs.
1. A Morning Routine
How you start your day matters. Create a morning routine that you look forward to doing each day. It may fluctuate from day to day, however, I would consider using elements of your morning routine as a way to build healthy habits for your mind, body, and spirit.
2. Strategy
Submit for projects that resonate with you and inspire you. When you're trying to build your résumé and get experience, there's the philosophy that an actor should submit for anything and everything. However, I'd like to challenge that. Submit for what feels right to you when it feels right to do it. At the top of your week, write down all the auditions you'd like to prioritize and write down a schedule to create those self-tapes.
3. Accountability
Have a goal you're working toward? I highly recommend finding an accountability partner! My friend Emily and I have a weekly Monday morning meeting where we talk through auditions, classes, and training we're prioritizing for the upcoming week. This practice has been really helpful because it gives me the opportunity to give and receive feedback, and holds me accountable to my goals
4. Self and Soul Care
Self-care can sometimes sound like a bit of a buzzword, however, it's truly so important not only for your routine as an actor but for your life. Right before the pandemic hit, I was on the verge of burnout. I was jumping at 4:30 a.m. to audition while working a part-time job and creating consistent online content. My body was so ready to give out. I've been there multiple times and every time I realize how unhealthy it is.
To help combat burnout and to simply care for myself, I prioritize small things throughout the week and large things I can look forward to monthly. For example, throughout the week, I look forward to my daily skincare routine. Every month, I look forward to a really special date night activity with my husband. I also prioritize hobbies that have absolutely no relation to the performing arts and aren't connected to any kind of business or monetization. I encourage you to have a hobby you do simply for the enjoyment of it.
5. Grace
This is easier said than done, however, it's really important that you give yourself grace as you return to the industry. What you need as an actor (and more importantly, as a human being) may have changed. Note the changes and respond accordingly. Don't beat yourself up because your life and career look different. If anything, love yourself even harder.
I can't emphasize this enough—you are not alone. There are thousands of other performers also navigating this territory with you. Wherever you find yourself at this moment is valid. Trust your instincts. You've got this!
Looking for remote work? Backstage has got you covered! Click here for auditions you can do from home!
The views expressed in this article are solely that of the individual(s) providing them,
and do not necessarily reflect the opinions of Backstage or its staff.