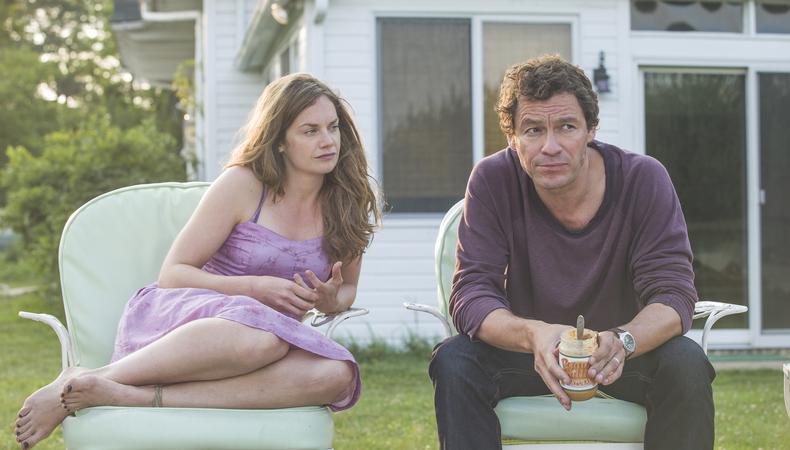 Turn on the TV, walk into a movie theater, or scroll through Netflix, and it's likely that the American character you'll be watching actually has an English, Australian, or Welsh accent.
The undeniable infiltration of American roles by foreign players has many fans and critics hypothesizing reasons: the in-depth training designed to churn out the highly skilled Shakespearean actor; a willingness to play "unlikeable" in the early days of a career. But one look at actors like Clive Owen on "The Knick," Matthew Rhys on "The Americans," or Alan Cumming on "The Good Wife," and who cares? They're so brilliant, audiences forget they're not watching born-and-bred Americans, or better yet, they're none the wiser and stay that way.
But getting audiences to believe Oxford, England–born David Oyelowo hails from Atlanta, for example, involves many moving parts, the biggest of which (after proper casting) is a dedicated dialect coach. Because nothing pulls a viewer out of a world like awkward pronunciation.
Kohli Calhoun, head dialect coach on Showtime's Golden Globe–winning "The Affair," starring British actors Ruth Wilson and Dominic West, has been gunning to work with accents since she was a little girl leaning over her mother at drive-thrus and ordering a Big Mac like a Brit. After 12 years coaching at her alma mater NYU, the Lee Strasberg Theatre & Film Institute, and the Stella Adler Studio of Acting, Calhoun moved into full-time TV and film coaching in 2010, working on projects including "The Knick" and "Enough Said."
"When I first meet up with an actor, the first thing we do is have a really long talk about, How do you approach the craft of vocal storytelling? Where do you come from in terms of how you technically implement the things that you're doing into the character?" she says about the personalized practice of dialect training. "All my cues are based off of [the actors]."
For "The Affair," largely set in Montauk on Long Island in New York, Calhoun, who's worked on set for the show's entire run (ADR included), sat with showrunner Sarah Treem to read through the pilot and nail down a vision and a sound. It had to be "specific enough where the actors feel they can hook into something, but broad so that it appeals to everybody, enhances the storytelling, and doesn't disrupt and distract the audience."
While the show doesn't portray Alison (Wilson) with an on-the-nose Montauk accent, and Noah, played by West, is from Brooklyn, Calhoun still did her research to nail the small-town sound. She interviewed and recorded locals who were in similar social classes to Alison before sitting down with Wilson to discuss specifics.
Calhoun is adept at molding herself to the actor's needs, whether it be breaking down the entire script by sound, alphabetizing words and explaining intonations, or simply going over lines the day of the shoot. "At the end of the day, if it doesn't serve the actor and their process, then there's no point in me doing it; it's all about them," she says.
"When looking for a coach, it's like a good pair of shoes—it has to feel good when you use it. Definitely interviewing and making sure you get along is always really a good way to [gauge the dynamic]. You want to establish a relationship with them that's going to last the rest of your career. I have actors I've done 10 or five projects with, TV and features. I know exactly how they work, and they trust me. There's no stress, and that's what you want with anyone on your performance team."
Season 2 of "The Affair" premieres Oct. 4 on Showtime.
Inspired by this post? Check out our television audition listings!