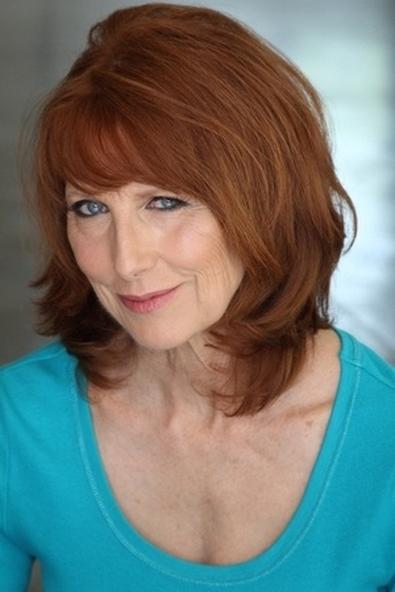 First, I would like to thank all of the readers of Backstage.com.
I adore you all and truly feel connected to each and every one of you. Why? Because I have been in your shoes. I started out knowing zilch and then, through the love and generosity of my mentors, I grew. Some steps were tiny. Some steps were huge. Sometimes I felt as though I were going backwards or as if I would never move forward again. But I wanted this world of acting with all of my heart and soul—and that kept me strong and drove me to get back up when I fell down. I named my acting studio Hartt and Soul for a reason. For me, the magic of your heart and soul is the life energy of your creativity.
This is such a beautiful time of year to be reminded of the power of the heart and soul. I was blessed as a child with a beautiful acting community, rich with creativity and generosity of spirit. I learned that the best creativity came from deep inside the soul. I discovered that acting had to make my heart sing or I was just filling space. I found when I acted with all of my heart and soul that magic happened. And when I didn't, I felt as though I weren't truly alive.
I wanted to always win every audition and to march in perfect step to my dreams. But instead my life's journey has been unpredictable. And I now realize that imperfect, sometimes harsh journey, is my greatest gift of all. I have been blessed with the tears and the joy of learning lessons of the soul. I learned that the depth of my pain measures the depth of my compassion. And as my soul deepened, I grew as an actor. As my heart strengthened against adversities, my acting became more fulfilling and intertwined with my growth as a human being.
So start this year. Here are three things you shouldn't forget as you continue on this journey.
You're not an actor to become rich and famous. If your heart is full and your soul is deep, you will be blessed no matter where you end up in your journey. I'll bet each of you identifies with that amazing feeling of being one with the universe when you perform. If you remember that thrill (the reason why you started upon this path in the first place), that love will get you through everything. If you stay true to your soul, you will light up the world. And when you step into an audition room, it will warm with your glow. When you perform, you will light up the world.
Appreciate and share all that you have deep inside your soul. I have been blessed with much love. I always feel that I am just a vessel and that my job is to stay open so that love flows through me to everyone else. Your magic—your special light—is your obligation to share. As an actor, you can light up more than just your own path. Please don't ever let that light grow dim. You need to light the world with it—just as all those beautiful stars illuminate the night sky. I can teach you all of the technique in the world, but if you do not turn your light on from inside your very soul, you will never shine.
You must stay true to your heart and trust whatever your soul tells you. Forge your life by burning your light so bright they have to see you. Believe in your dream when they tell you there's no hope. Try harder when they tell you to give up. Be generous when they tell you to be jealous. Light the darkness when all seems lost.
So here is my holiday cheer to each of you from my heart and soul:
Believe and follow your dreams.
Trust to never give up.
Light up the world.
Shine bright.
Thank you for staying true to your heart and soul. We need you!
If you would like more support, please join my positive support group on Facebook, Actors for Actors. Never feel that you are alone in your journey. Just reach out.
Like this advice? Check out more from our Backstage Experts!
The views expressed in this article are solely that of the individual(s) providing them,
and do not necessarily reflect the opinions of Backstage or its staff.