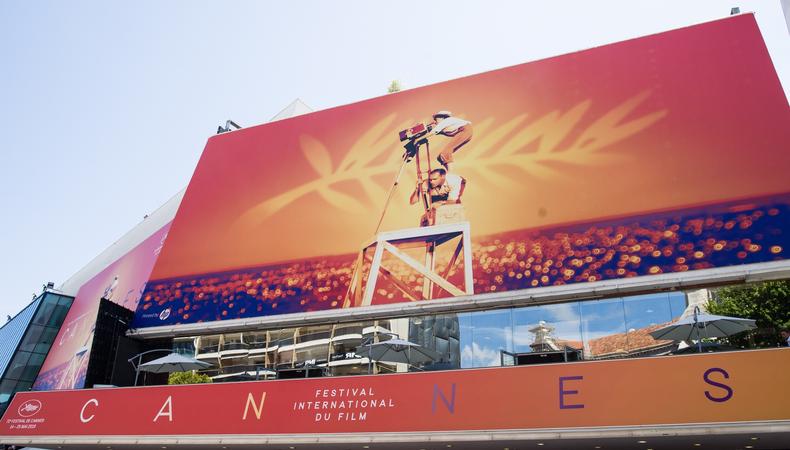 Cannes is famous for the length of its standing ovations, but the prestigious film festival is now getting into the short-form game. For its 75th edition, Cannes has officially joined forces with TikTok; the partnership will include a worldwide competition among creators of videos between 30 seconds and three minutes in length.
The submission window for the contest opens March 15 and closes April 8, and TikTok will announce results on April 29. In order to be considered, creators must post the video publicly on their page using the hashtag #TikTokShortFilm. A jury will select three winners, one from each category: 5,000 euros for best editing, 5,000 euros for best script, and 10,000 euros for the Grand Prix. They will also score a free trip to the festival.
READ: How to Find TikTok + YouTube Influencers in the UK
"We are delighted to partner with TikTok to share the magic of the festival with a wider, much more global and just as much cinephile audience than ever before," Thierry Frémaux, general delegate of the Festival de Cannes, said in a statement. "With this collaboration—which is part of a desire to diversify the audience—we're looking forward to sharing the most exciting and inspiring moments from the festival and seeing the festival."
Cannes 2022 will kick off on May 17. As part of the TikTok deal—which will also see the content app financially supporting the festival—Cannes will provide backstage videos and red carpet coverage to users. This is a surprising move for the notoriously selfie-free event, but the partnership establishes a clear path for Cannes to engage with a wider audience. TikTok currently has 1 billion users; according to Rich Waterworth, TikTok's general manager for the U.K. and the European Union, the #filmtok community has "garnered more than 4 billion views from around the world."
"The Festival de Cannes is an iconic moment that's changed the landscape of global cinema, and we are honored to welcome them as an official partner," Waterworth said in a statement.
"People turn to TikTok to be entertained, express themselves or discover something new," he continued, "and they share an authentic and rewarding sense of community unlike anywhere else. We're excited to partner with the Festival de Cannes to deliver creative ways for our community to be inspired, moved, entertained, [and] bound by a shared love of video and cinema."