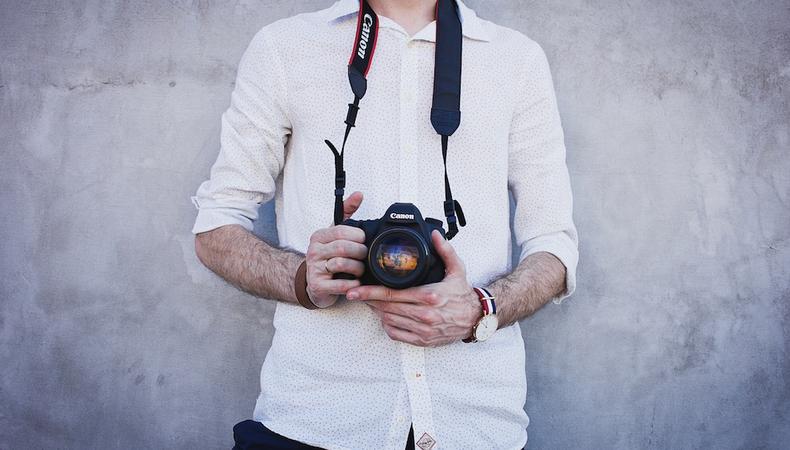 Nothing strikes anxiety and horror into the hearts of actors more than being told it's time to update their headshots. Finding the right headshot photographer can be a stressful enterprise for even the most seasoned professional, with actors searching ads, social media recommendations, and $99 headshot specials stapled to telephone poles until they've worked themselves up into a frenzy.
Hopefully, these few tips will help you find a collaboration that will provide a flattering yet honest depiction of you while showing personality and character that will get you called into auditions.
1. Make sure you hire a professional photographer who specializes in headshots
Every actor I've ever worked with has sought out the help of a friend or family member who is a "professional photographer." Like any other genre of photography, shooting headshots is its own specific art form that must adhere to industry standards to be effective. You wouldn't want a product photographer shooting your headshots any more than you'd want to hire me to shoot your wedding. One of the many benefits of living in a metropolis is that there are many photographers who specifically shoot headshots for a living, so don't settle for a jack-of-all-trades photographer as it's probably not the best choice.
2. Chemistry is key
You should click with your photographer and be able to communicate easily. Be on the same page, not only in terms of technical aspects such as background color and wardrobe but also in style of working and communication. Some photographers give detailed directions while others give very little and rely on your ability to engage the camera on your own. Some are very serious and some are silly.
My team and I find ourselves laughing with clients throughout the session and I'm not above telling a bawdy joke to get a genuine smile for the camera. Although it is perfectly acceptable to request a consultation in person, these days you can get a good idea of the personality of the photographer through their website or telephone conversation. If you ask for recommendations for photographers on social media, also ask for specific reasons your friends would recommend them and what the actual experience was like, not just the final product. Not every photographer is the right fit for every actor.
3. Don't let cost be the deciding factor
If you're reading this article you probably take acting seriously, both as art and as a business. At the risk of making you even more anxious about this process, your headshot is the first impression you make as a professional actor. It's better to save for fantastic headshots than make a choice based on a bargain basement deal that will result in a waste of time and money for an ineffective mugshot. You can find headshot deals from $0 with a guy on Craigslist to $2,500 for a photographer to the stars, but more money doesn't mean better quality.
It's best to find a team that "gets you" and whose work is well composed, evenly lit, and makes you want to know the person in the photograph. Don't be afraid to ask if a studio is having a seasonal deal or a discount for students, etc.
Remember, this not an audition. Your headshot session should be a fun, productive collaboration between like-minded artists. If you don't look good, we don't look good and when you've chosen the right photographer, everyone wins.
Once you've got those headshots, check out our commercial audition listings!
The views expressed in this article are solely that of the individual(s) providing them,
and do not necessarily reflect the opinions of Backstage or its staff.