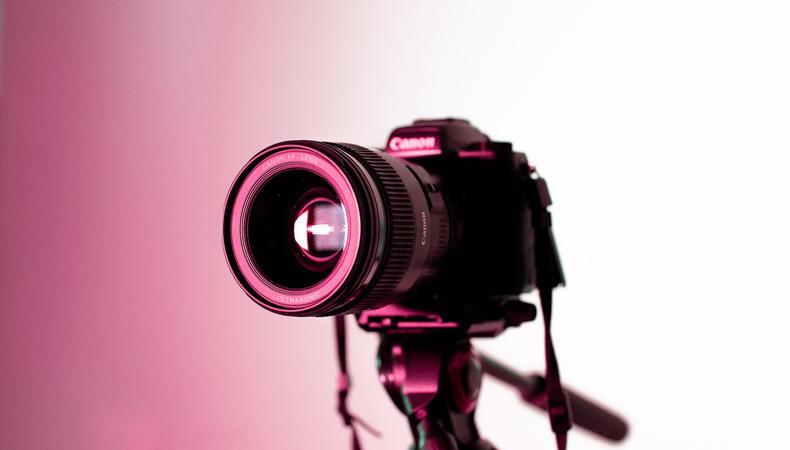 In these trying times, actors are looking for more ways to improve their self-tape game in order to book gigs. A good self-tape can really make a difference so what can you do to really achieve self-tape success? Backstage Expert Mel Mack recently held a YouTube Live as part of Backstage's new video programming The Slate to give actors tips for creating a great self-tape.
1. Invest in making your performance as immersive as possible.
"What makes a self-tape really standout to me is somebody that I can tell has worked on the sides. Someone I can tell has been thoughtful about the story, who knows how to dress their type, who gives me two different choices, who's off-book. Those things really standout for me, and can they create the environment? You have to remember depending on what type of role you're going for like if a casting director is casting a television show and they have to run it by the producers or the people that aren't necessarily creative, you have to hand that to them on a silver platter. You have to really fill out that story for us and the environment is huge for me. That's what really makes people standout for me."
2. Functional equipment is important, but never forget the most important aspect is acting.
"The biggest self-tape mistake I see is that acting falls flat. I think it's different when you're doing self-tapes because you have to bring an energy to self-tapes. When you're in the room, you can feed off the energy from casting or if there's a director in the room. There are just people in the room that you can feed off of that good energy. So in your self-tapes, I think it's really important to heighten the energy while still keeping it real for yourself. It's also really important that you practice with your equipment because what I don't want to happen for actors is that you're spending so much time on the technical part of it that your auditions are falling flat."
3. Get in the habit of sending two takes of a performance.
"I suggest sending two takes. A lot of times offices ask for one. But personally, when I coach people I send two takes to agents and managers, but they're totally different points of view. You don't want to send two takes and have them be similar takes. From the casting end we're like why did they do that? Because we don't get to see your range. So two takes where it's two different points of view [allows us] to see your range from a casting point of view."
4. Be cautious of using sides and props in your self-tape.
"I'm never a fan of using sides in a self-tape. I think it really tethers you to that. Plus a lot of times people end up looking down and you're framed pretty tightly from the rib cage up. So I would suggest not using your sides unless you haven't had time and you have a ton of dialogue and your side's can become your prop. Props are good as long as your story doesn't start revolving around the prop. Like, oh here I go, I'm going to take off my glasses now as a prop. That just doesn't look organic or real."
5. Turn up the charm to make casting directors remember you.
"Right now, I know that they're doing a lot of general auditions and they're giving like two weeks to get your self-tape in. I always say get it in as soon as possible. But that being said, do your audition prep work on it. You want to be bringing your A-game. Every time you audition it's an opportunity and remember, you're not there to book the job. You're there to book the room. You're there to make the casting director a fan. I can't tell you how many times we haven't booked an actor and we sit in the office like 'we want this actor to book a job so much.' We'll just have their photo up in the office and go, 'God, OK, we can't wait to have a job for this actor.' Then we'll get a job that comes down the line maybe three, four, five months later, sometimes a year later, and we're like, 'oh, you know who would be perfect? This person.' So again, you want to book the room."
Looking for remote work? Backstage has got you covered! Click here for auditions you can do from home!