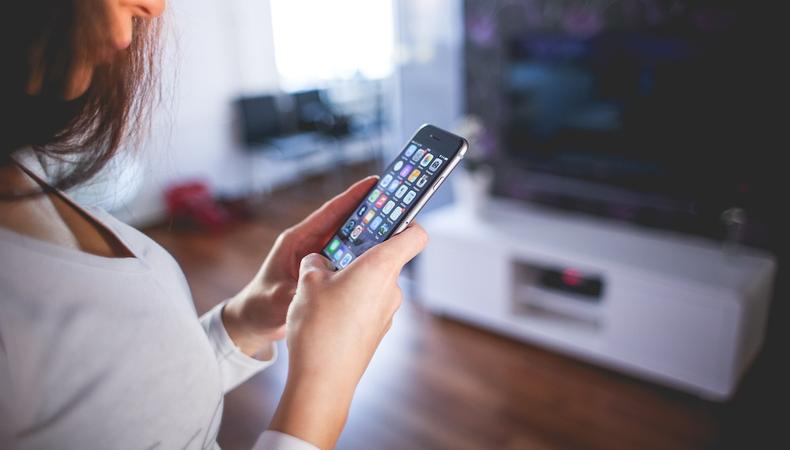 Many of my clients are petrified of social media. They think it's all a time suck and that you need to keep your iPhone glued to your hand to stay on top of it all. I won't lie and tell you social media is a breeze—keeping your social media brand tight and on point does take a lot of work.
But if you organize well, the stress of social media will disappear. Here are three surefire ways to free up time and take the anxiety out of building a brand on social media.
1. Create a posting schedule.
Being an artist nowadays requires a lot of schedule juggling. Auditions, bookings, meetings, social media posting, and travel all require precise scheduling to ensure you remain focused, on time, and free of stress.
So enlist the help of technology to stay on top of it all by making the a calendar app your best friend. Use it to schedule hourly, daily, weekly, or monthly reminders for birthdays, appointments, and blog posts alike. Take an hour or two each week to set up a schedule and then let the app do the rest of the work for you.
2. Make scheduling apps your friend.
Social media can and will become time-consuming if you let it. But there are plenty of apps out there that will help you schedule posts with easy, frequency, and very little click action.
Hootsuite, Buffer, and Social Pilot are some of my favorite (free!) apps that let you create a post once, and then simply select the platforms you want it to appear on in one go. You can also schedule posts in advance, which will seriously cut down on the number of times you'll need to be on your phone each day for social purposes. Basically, they all help you automate your social presence so you don't have to think about it once everything is set.
I love scheduling apps as they let me "set it and forget it." I can't tell you how many times I've had friends call or text me immediately after they saw I posted something on social media, thinking I'd be on my phone. But the reality was I had scheduled posts in advance and couldn't take the call because I was in a meeting, gig, or audition. With a busy schedule, apps like this are crucial for making sure my posts hit the web frequently and when I want them to.
3. Know what time you should post.
Each social media platform has a specific time when the traffic is higher than other hours of the day. This is the time when your posts can and will be seen by the most people possible.
That said, these metrics are constantly changing, so remember to regularly check the key posting hours for the apps you spend the most time on. Doing so will cut down on the frustration of spending time and energy creating posts no one sees. It'll also create more opportunity for you to engage with those who know, like, and trust your information.
Ready to use your social media to take the next step? Check out our Los Angeles auditions!
The views expressed in this article are solely that of the individual(s) providing them,
and do not necessarily reflect the opinions of Backstage or its staff.