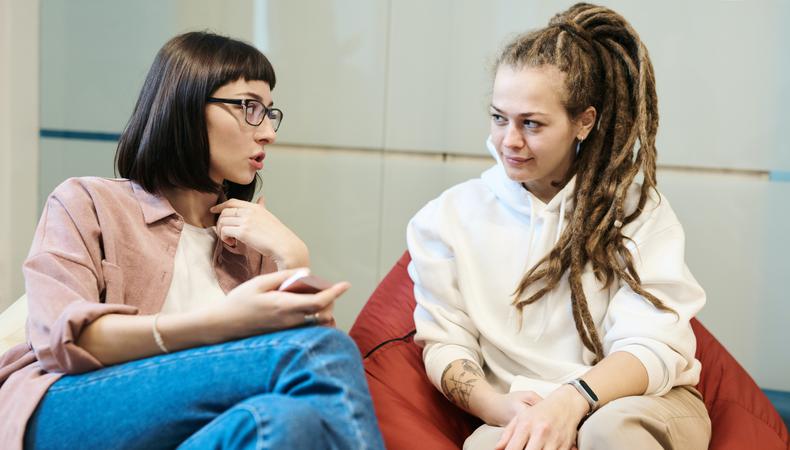 Each year, the Berlin International Film Fest (or Berlinale, for short) hosts hundreds of accomplished directors, producers, and screenwriters from across the world. In short, it's a prime place to network and make new connections in the film industry. Below are eight tips for how to network at film festivals, according to actors from a dozen countries I met while on assignment in Berlin.
1. Attend the festival, if at all possible. If your film is accepted in a festival and you can afford to go, go! It's an excellent opportunity to meet people in the context of your work. Relationships may form and doors may open. You'll also feel like you have a reason for being there. You're not just a hanger-on, but an integral part of the festivities.
2. Figure out who you want to meet—in advance. Once you've committed, conduct a little research. Which films will be screening? Who would you like to meet? Be realistic and read up on the smaller independent films. Chances are slim you'll be hanging with Tarantino or Clooney, but an up-and-coming director whose work intrigues you could turn into a good contact so familiarize yourself ahead of time and purchase screening tickets. Some multilingual actors even reach out to attending filmmakers to offer their services as translators. Smart cookies!
3. Get invited to the right events. Festivals occasionally post lists of the major parties on their websites. If you contact them early enough, you might score some invites. Seek out Facebook pages or other groups organizing parties or get-togethers. Join the conversation and you may already have friends on the ground when you arrive. Be sure to pack business cards that include your photo, contact info and a link to your reel.
4. Do some sleuthing. Once you've touched down, identify where people hang out. Clock the nearest fast food joint to the main theaters. One actor said everyone from movie stars to producers zip over for a quick bite between screenings, and he's met a lot of people this way. Nearby restaurants and cafés will do the same trick. For longer conversations, hotel lobbies and bars are prime hotspots.
5. Strike up a conversation. Certainly attend screenings of your own film, but check out others as well—and then stick around afterwards to chat. The best icebreakers are conversations about the movie you just watched (and preferable to simply talking about yourself). Perhaps you'll click with someone or meet the filmmakers and cast. Hit up the panels and seminars as well. Learn from the pros and make friends at the same time.
6. Enjoy yourself. Don't just be on a mission to hand out postcards or collect business cards. The best exchanges happen when you're being yourself, having fun, and taking the time to really get to know people. If you're feeling negative or needy, psych yourself into the right mood or stay in.
7. Remember—you're not the star here. Festival parties are primarily for producers, directors, financiers, and distributors. Actors are there, but they're not the main focus, so don't impose yourself or hover. If you interrupt a conversation, you might make a bad impression, especially if you're not directly involved with the project. You risk choosing the wrong moment or gushing. Be open to opportunities, but aware of how you're coming across and always have a professional approach. If you're desperate, they won't take you seriously. Above all, don't drink too much! Crossing paths at sloshed o'clock in the morning with the one person you wanted to meet can be disastrous.
8. Send follow-up notes. Once home, follow up with your connections. Depending on the contact, it might be appropriate to email them, add them to your social media accounts, or make plans to reconnect. Look for ways you can help your acquaintances rather than asking for things, and they'll be more receptive to staying in touch.