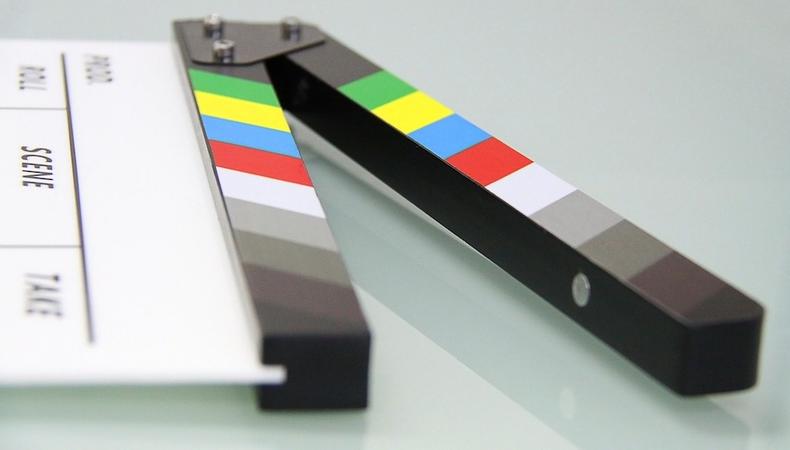 The first time I auditioned for a TV show, I felt confident. The role was funny and I'd already done a ton of comedies on stage. The writing was solid, but just to ensure that I would "kill" in the room, I worked out what I thought were some hilarious bits and added a few awesome eye-rolls to ensure I scored every possible laugh.
However, something unexpected happened when I arrived at the audition: I got very nervous. So much so that when my name was called, I entered the casting director's office blind with terror. I couldn't remember any of the schtick I'd so carefully worked out. When I was invited to begin, I fixed my attention on the reader like he was the only life-raft on a very stormy sea. As all my funny gags fell by the wayside, my heart sank like a stone. No one was laughing and for good reason.
I was just talking, not giving any kind of comic performance at all! My audition flew by in what felt like five seconds. Utterly humiliated, I slowly turned to the casting director and director, who oddly both looked very pleased. "That was terrific!" the director shouted. "Really funny."
I left their office having no idea what had just happened and was even more confused when I was offered the job two hours later. This was my first lesson in the difference between stage and camera acting.
Having now worked quite a bit on television, I'd like to offer you what I think are the major differences between the two mediums.
1. Camera acting literally "feels" different than stage acting. It's a totally different experience emotionally, physically, and vocally. The true art of camera acting is the creation of genuine, believable intimacy between you and the other actor. That is very different than landing a joke that can be heard and seen in the back row of a 500-seat theater.
READ: 3 Things to Focus on During On-Camera Auditions
2. Camera acting is acting "without an audience." Think about it: Although there might be 30 crew members standing around when a TV show is being filmed, there's literally no audience present. The camera is there only to record what happens between the two people. You do not have to "send" your performance anywhere. Unlike stage work, the camera comes to you. My panicked decision to cling to the reader was the best decision I could have made.
3. The camera is, in fact, your biggest fan. Because it stands very close to you, it doesn't require you to use any of your well-honed theatrical skills like precise diction, vocal projection, or any indication of where the jokes lie. If you want to do something extremely subtle, the camera will be there to see, understand, and record it.
4. Perhaps even more than stage acting, camera acting requires guts! The best camera actors understand that it's their job to have confidence in their skills, to never rush, and to welcome the camera to get as close as it wants.
5. Years ago, I went to a graduation ceremony for a major acting school and the commencement speaker was legendary film actress Lillian Gish who had begun her career in silent films and continued to work well into her 90s. In her speech, she boiled camera technique down to the simplest possible explanation: "On stage, you can act a character. On film, you must be that person. Truly 'be' them."
In this new age, when virtually all of us have a cell phone that can record video, there's no excuse for not learning the difference between working in these two very different mediums. If you have an upcoming camera audition, self-tape it first, then take a good critical look at your work. Are you helping the camera understand what's happening in the scene? If so, stop it.
Does your performance contain the focus, spontaneity, and intimacy that all good camera acting requires? If not, find a class and work toward those goals. In the words of another iconic film actor, Alec Guinness, "If you can create truth in one medium, you can create it in another."
The views expressed in this article are solely that of the individual(s) providing them,
and do not necessarily reflect the opinions of Backstage or its staff.