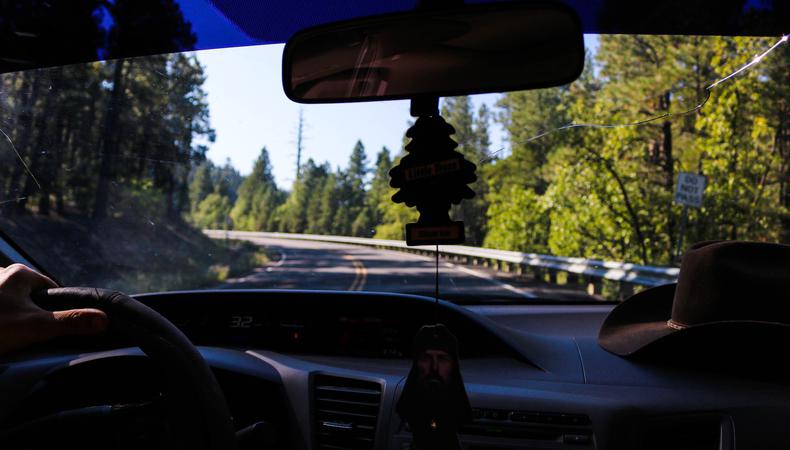 There's no question the world of ultra-low-budget filmmaking offers unique opportunities for actors, but getting the most out of the low-budget experience depends on how you deal with some of the spare, hurried, and unpredictable circumstances under which you may find yourself working. Unlike fully budgeted projects—where most things are taken care of for you—when money is tight, you have to be much more self-reliant, prepared, and flexible.
Overnight accommodations will likely be less than four-star, and you can't expect a private space for yourself near the set—never mind a cozy one with climate control. You may be asked to provide, and remain responsible for, your own costume throughout the shoot, as well as jewelry and personal props. And, if you want anything other than fast food, you're probably going to have to brownbag your own veggies and brown rice.
Crew will be wearing multiple hats and turnover is common, so you'll probably have different, lovely young people coming in and out of your life. You can have the heartbreak of a favorite scene or moment radically changed or dropped altogether on any sized production, but, the smaller the budget, the greater your chances of this happening in the rush to make the days. There's also a greater likelihood of being approached by a producer and/or the director with a conversation that begins, "We need you to do a huge favor for the movie." What follows might be a request for a compromise of your safety, modesty, or honest standing with SAG.
But…you can have amazing artistic experiences on micro-budget movies, creating lasting, fruitful relationships with incredibly talented people. And, not only will you be gaining forged-in-fire acting experience, you'll be strengthening other skills applicable to your large-budget projects as well. Your ability to be proactive, resourceful, and high-functioning under stress, all while maintaining an upbeat, grateful attitude, are valuable traits that will get you hired again and again. All this and there is that chance that this little, by-the-seat-of-the pants, no-budget film could be a breakout success, by itself, getting your career off the ground. Who knows, it could result in one of the proudest artistic achievements of your career.
A few survival preparations:
Double-check on everything that can fall through the cracks (i.e., call times, scene scheduling, on-set costume, hair and makeup touch-ups, opportunities to get off your feet, etc.).
Bring clothing for extreme cold (even if it's just a little cold), because you may be kept outside and exposed for a long time.
Take your own car to the location if possible (as long as it doesn't mean you'll be driving sleep-deprived) for use as your personal honey wagon, and so that you won't be kept waiting for a driver at the end of a long day.
Be prepared to stand your ground. Stay a good sport all the way, but don't let your morality or safety be threatened. It's your movie, too, and there's no reason anybody needs to get hurt to make a good one.
The views expressed in this article are solely that of the individual(s) providing them,
and do not necessarily reflect the opinions of Backstage or its staff.