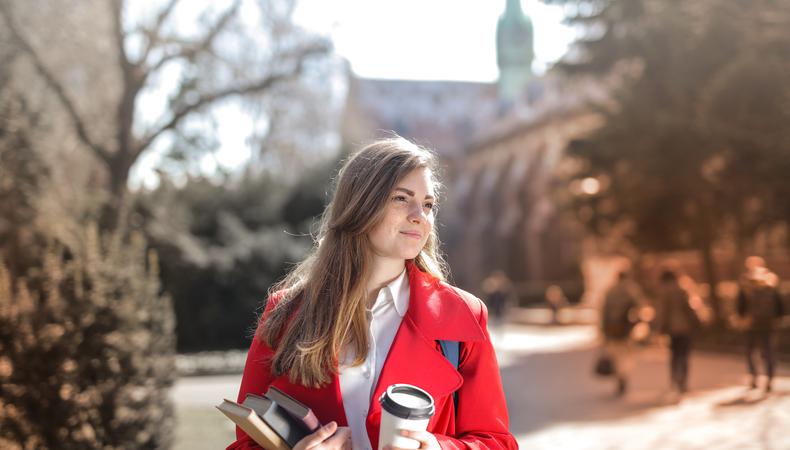 The internship and grad program application season is underway! As a director of undergraduate studies in a college theater program, I'm asked to write a lot of letters of recommendation by a variety of students and technicians I've worked with at various times. Some I see and talk with on a daily basis and others are students that I taught in a class nearly two years ago. Either way, I provide the best recommendation I can, but there are several things that the applicant can do to increase the quality of the letter they receive from me.
Here are some of the foundational elements you should consider to help you receive the most impactful letter for your recommendations.
1. Choose a direct supervisor.
Theater students and practitioners often work on multiple shows each season with hundreds of collaborators from performers to stagehands. Sometimes it's hard to determine who you should approach for a letter of recommendation. The best person for future managers to hear from is a direct supervisor. This could be a faculty mentor, director, designer, stage manager, shop supervisor, etc. Most importantly, the recommender should be someone with some authority over your position who can speak about your professionalism and work ethic.
2. Always ask first.
No matter how closely you've worked with your recommender, always ask if they would be willing to write you a letter of recommendation before you put their name on any form or reference request. In theater, we often jump from gig to gig and your recommender may be called on several times throughout the year to vouch for your abilities. To stay in their good graces, touch base with them every season that you plan to use their name or recommendation. You never want to surprise a recommender with a call from your dream theater before you've actually asked them for permission, especially if it's been a few years since you last made contact.
3. Give details on the position.
Let the recommender know where you're applying, what position you're applying for, and when it's due. Also, list who the recommendation should be addressed to and any contact information needed to complete the letter. If the company has links to recommender forms, put those in your ask as well. Theater practitioners are always busy and having to search for information pulls us away from the important work of writing your recommendation.
4. Provide a résumé.
Always provide an up-to-date résumé when you ask for a recommendation. Your résumé can fill up fast and providing one to your recommender will allow them to see any recent work you've done that they weren't aware of and provide them the specific dates and positions that might apply to their recommendation. Also, if you're in an educational institution, this will allow the recommender to provide any notes on your résumé format, wording, etc. to keep it looking professional and standardized.
5. Lay out the relationship.
Although you may remember exactly how you and your recommender worked together, oftentimes they may be fuzzy on the details of the relationship given the number of shows they've worked on in a given year. The first thing potential employers want to know from a recommender is how they know the candidate. If you provide this information with your ask, it'll supply valuable specific details for the recommender to aid in writing their letter without their needing to ask you for it.
6. Guide the letter.
Provide specific details for a few discussion points that you think are relevant to your application. For instance, do you want the recommender to talk about your academic qualities, how you work as a member of a team, or your technical abilities? Theater provides excellent opportunities for you to demonstrate how you perform under stress and as a collaborator. Either would be an excellent focus of a letter of recommendation. Other points to consider include leadership abilities, reliability and work ethic, ability to take direction and correction, technical skills and abilities, and time management skills.
7. Ask for a copy.
Although this may be controversial for some recommenders, I believe that you're within your right to ask if they would be willing to provide you a copy of their letter. It's important for you to know how you're being represented and whose recommendations you can rely on. If they refuse to provide you a copy or it's a lukewarm recommendation, you can use this information to make more informed decisions on future positions.
All of the above can be included in an initial request to your recommender or be included in a follow-up after the recommender accepts. Following these guidelines will ensure that you receive the best recommendation you can and help guide how you are represented to theaters, grad programs, and employers.
Looking for remote work? Backstage has got you covered! Click here for auditions you can do from home!
The views expressed in this article are solely that of the individual(s) providing them,
and do not necessarily reflect the opinions of Backstage or its staff.