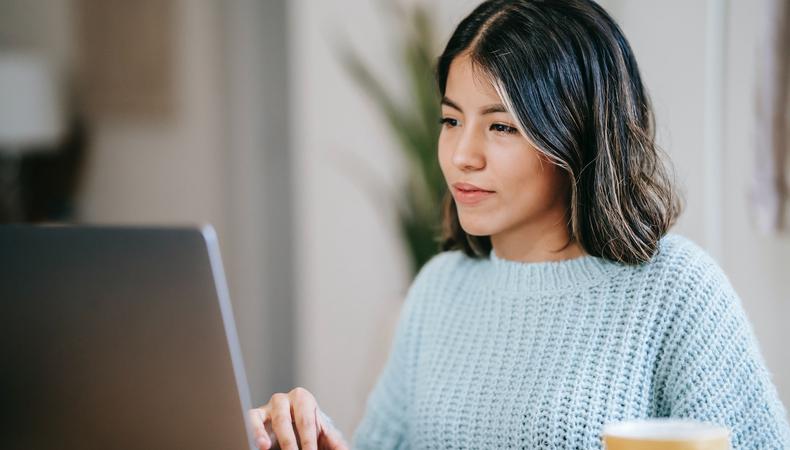 Preparing for post-COVID-19 theater life can be exciting, but also scary for actors who have been out of work, and possibly out of practice, for over a year. Actors have come to me in increasing numbers recently looking to update their online presence with more questions than ever before. What shows are coming back? Will auditioning take place online more? Will I ever work again? These are just a few of the questions I receive from actors who are looking to come back and compete at the Broadway level.
Below are my five top tips for actors looking to reintroduce themselves with an updated online presence.
1. Be prepared.
Do daily vocalization, schedule voice lessons, and get your body, voice, and mind back into audition mode. Let's be real, we all understandably skipped a few beats when COVID-19 took over, but getting back into vocal shape needs to start now if you haven't started already. This way you come across as confident, rehearsed, and professional when putting yourself back out there whether it's on your website, social media, reel, or all of the above!
2. Sing what feels best to you.
A lot of actors that I've worked with on reels recently are asking what shows will return first and how to tailor their online presence toward those potential shows. The number one thing I tell actors is to just sing anything. Half the battle with coming back into audition mode will be battling your own thoughts that come along with auditioning again for the first time after a year off, along with the strong desire to work again. In addition to Broadway, regional theaters, tours, cruise ships, and theme parks will begin to cast a wide variety of titles, from classics to contemporary pieces. Choose to enter back into the industry doing what you do best, then go from there once it becomes clear where the industry is headed post-COVID-19. Post your best work online, no matter what the content is right now.
3. Keep it short.
When making content for your social media and website, less is definitely more in terms of song cuts. The best reels show a glimpse into the talent of the actor as a tool to then get into the room for a specific project. Focus on three short cuts of about 32 bars per song to keep the audience engaged and interested. Really focus on your three best 32 bar cuts to make the workload of getting back into audition mode more manageable. It's been a long year, so look at the content you're creating as a step in the full-time audition direction again.
4. Do not wait.
I've also been getting many questions like when should I start putting content online? My suggestion is to make moves now to have your updated online presence and reel ready to go so that when auditions come back in full force, you will be ahead of the scramble of getting back into audition mode. While there is still some time left before we are fully back, make moves soon to be a step ahead and enter back into auditioning like you never skipped a beat.
5. Be kind to yourself.
The last year was rough and a lot has and will change when it comes to auditioning. Anxiety is high and pressure can mount to getting a job again in performing ASAP. Check in with yourself mentally and allow yourself to make mistakes. Jumping back into the industry will take training, patience, and perseverance. Be ready for the roller coaster of emotions that will come with it. Be aware of where you are right now and where you would like to be as you update your online presence. Take steps starting now to get your body and mind in check to enter back into this industry that we all love.
Looking for remote work? Backstage has got you covered! Click here for auditions you can do from home!
The views expressed in this article are solely that of the individual(s) providing them,
and do not necessarily reflect the opinions of Backstage or its staff.