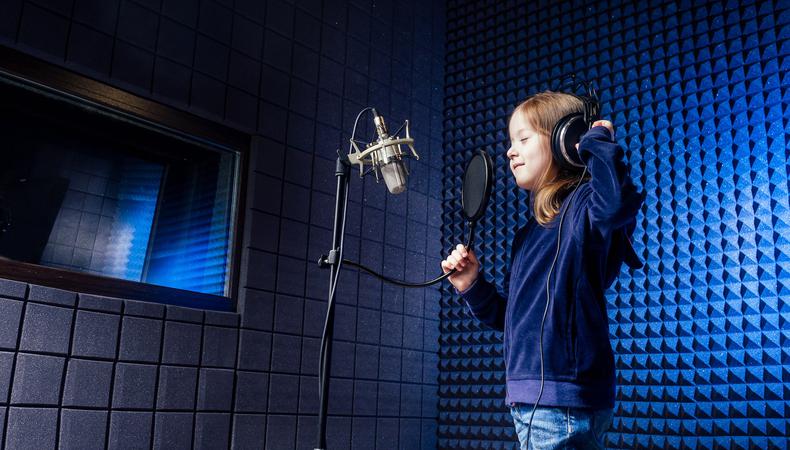 In 2002, I was a brand new casting executive at Disney Feature Animation Studios in Burbank, Calif. On my second day I began working on "The Incredibles" to cast the role of Dash. We auditioned some of my favorite boys in both New York and Los Angeles, and after months of auditions, we narrowed the role down to a lucky few, including 10-year-old New Yorker Spencer Fox, who ultimately got cast in the role.
Fox's voice performance is hands down one of my favorite voice performances of all time, and he set the bar, for me, for all future kids casting. From that moment on, I vowed to only cast authentic young actors for kids' roles. As I continued in my career at Disney and beyond, we cast boys for the leads in "Meet the Robinsons," "Frankenweenie," "Peter Rabbit," and numerous other projects. There's nothing that can top the authenticity of a real 10, 11, or 12-year-old boy's energy and performance. But even the greatest 10-year-old boys turn into young men. Enter a little thing called puberty.
Ah, puberty. Sometimes we would need to completely recast the role since the typical recording session for a feature animated film can be anywhere from three to five years. On other projects, we would pitch the voices up in post-production to match the original lines recorded six months ago. In TV animation, we can often record back-to-back episodes, get a lot more recorded, and keep a young actor on for at least a full season of episodes. But no matter what the genre, no matter what the time frame, boys voices always start to change!
I have also been in casting sessions where we decided to hire a grown man or woman to voice a young boy. I'm not a fan, but there are perks. You can hire the actor for the entire run of an animated series without having to worry about any crazy Peter Brady voice-changing!
So if you're a grown male or female voice actor auditioning to play a young boy or girl, how can you sound authentic?
1. Find your inner child.
You must find that spunk and natural energy and access that energy for hours at a time in the recording studio. Watch any group of 10-year-old kids in a movie theater or at the mall and you can see their boundless energy. Then find ways to manifest that in your performance. (Or just do 10 jumping jacks before you start to record.)
2. Watch and listen to some great animated performances from actual kids.
Asher Blinkoff in "Hotel Transylvania 2," the boys' voices in 2015's "The Peanuts Movie," and some classics like Jeremy Suarez (Koda in "Brother Bear") and Fox in "The Incredibles."
3. Record yourself and listen to what you sound like.
Do you sound like you just inhaled helium? Some women find their lower register, and think they sound like a little boy, but instead they come off sounding sexy. Record and listen to yourself. You don't know how you sound until you record and then listen.
4. Learn to play again.
Take yourself to the park. Ride your bike. Climb a tree. Play hide and seek with your kids. Have fun and remember that feeling of freedom, innocence, and what it feels like to be 10 years old, when the entire world is your playground.
The views expressed in this article are solely that of the individual(s) providing them,
and do not necessarily reflect the opinions of Backstage or its staff.