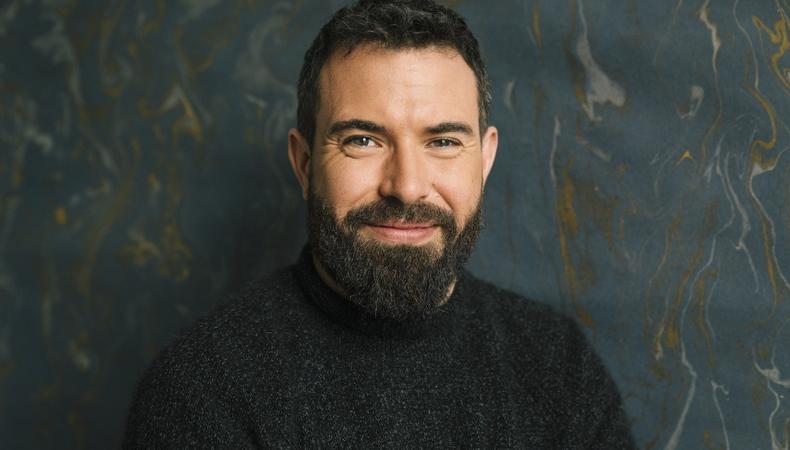 Tom Cullen knows firsthand the unique physical demands that can come with a new acting project. For History's hit medieval period drama "Knightfall," in which he stars as Landry du Lauzon, a brother of the Knights Templar, Cullen jokingly recalls how he went from feeling like a "blancmange" to bulking up his leading man physique. The Welsh actor sat with Backstage to chat about his time at "knight school" and boot camp, how he memorizes lines on a dime with TV's hectic production schedule, and what's in store for "Knightfall" Season 2.
Landry's journey is about redemption and fatherhood.
"What really interests me about this character, Landry, was that he is not your traditional hero. He's very flawed. He makes a lot of mistakes and he has a big ego, but he has these amazing qualities that make you want to follow him. Throughout the first season, he made some transgressions, and now he's paying for the consequences of those transgressions at the beginning of Season 2. So Season 2 is kind of a redemption story; he's trying to redeem himself in the eyes of God, in the eyes of his brothers, and he has a child. So a big part of this season is him trying to become a good father."
The series' physical demands were a bonding experience.
"[Knights] would wear steel. I don't know how they even walked, to be honest with you. I can't imagine how heavy it was; they would've been very strong. So we had a boot camp, and that involved us doing boxing and training and lifting weights, and then we'd do fight training, horse training, and then we'd go back to the gym. It was a really fun way of bonding with the cast. Once you've gone through that level of pain and heard a castmate groan and cry, you become very quick friends."
READ: How to Become an Actor in the UK
An exhausting schedule actually makes line memorization easier.
"When you're working every day, what happens is it's a muscle that just gets warm. I find it really hard to learn lines. I'm very dyslexic, and that level of intake is tricky for my brain. I have to get up on my feet and really feel it. I have to do the scenes in order for it to stay in my head. But after a couple of months of intense line-learning, that's a muscle that becomes developed and you start to learn the lines a lot faster and the character's really sitting in you. I spent more time as the character than I am myself, so you start to really understand how this person operates and moves through the world. So it becomes easier. And I also think it's forced upon you, but it is exciting when you're relying on instinct. That's when something interesting can really happen, when you don't have a group of actors who have premeditated what they're going to do with a scene. They're all kind of living in it in a different world. Luckily, our cast were all really up for listening and playing and letting it be different every take. That can only come when you haven't had a lot of time to think about it. It gives a nice energy to it."
Don't forget to take care of yourself, actors.
"I mean, I broke my two big toes on the second day of filming, and I couldn't take a day off. It's unrelenting. It's physically exhausting. And this season was really tough. I had more fighting in Episode 5 than I had in the entirety of Season 1. And when I'm not in a scene, I'm learning a horse stunt or I'm learning a fight, or often what happens toward the end of the schedule is I don't even have time to learn fights. I have to learn them live on the day. Which, again, the muscle is very warm, a bit like the line-learning muscle, which is a relief because it's scary. But I think I was pretty exhausted for January and February [after filming]. I was wrecked. It was not easy. I'm only now starting to really feel buoyant, and I'm going to the gym again."
Want to be an actor in the U.K.? Learn more here!