Let's talk about Toni Collette's face. Few actors working today have such exacting control over their varied expressions, nor such a distinct capability to reflect every emotion under the sun. But Collette has long proven that in matters of performance, she can often do what others can't.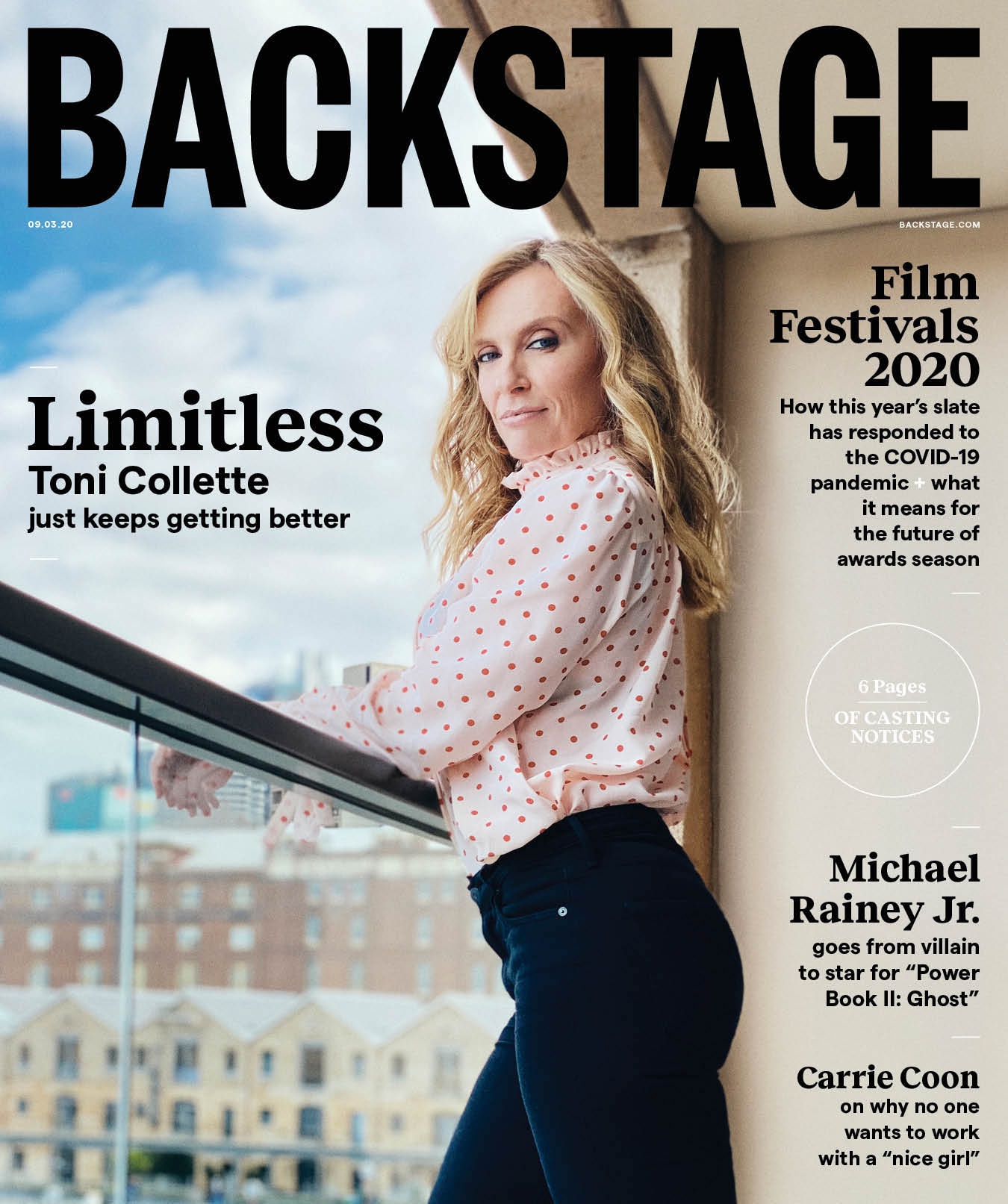 Who else can claim, for instance, to have their visage embossed on enamel pins decorating film buffs' backpacks, caps, and collars? (More than just a meme, her mama wolf–like snarl over the dinner table in "Hereditary" is a popular kitsch item in this writer's Brooklyn neighborhood.) But beyond that horror flick's wildfire of contorted grief and rage, Collette is a master at capturing all manner of emotions: frenetic shock and joy (her toothy smile and side-eyed tongue bite in "Muriel's Wedding"), awe and heartbreak (her wide-eyed gasp and quivering chin in "The Sixth Sense"), no-bullshit world-weariness (her furrowed brow and hard-lined jaw on "Unbelievable"), airheaded self-righteousness (her pursed lips and unmoving brow in "Knives Out"), and now, in Charlie Kaufman's new film "I'm Thinking of Ending Things," violent neuroticism and unsparing maternal attachment. That's not to mention her uncanny embodiment of various split personalities on "United States of Tara," a feat that earned her an Emmy and a Golden Globe for the series' first season. The list truly goes on and on.
It's a point she's heard before—her elasticity as a physical performer. But calling from Sydney, Australia, last month, Collette dismisses the notion that she'd do anything as dramatic as studying herself in a mirror or mapping out an emotive game plan for a day on set.
"Actors use themselves. It's part imagination and it's part you, so it's kind of all me, even though it really isn't. It's a weird, blurry world of not really knowing where the ownership lies."
"I never, ever, ever look at myself in the mirror checking at different things," she says with a chuckle. "I don't think about how a person looks; I don't think about presenting ideas. I literally just feel it, and then it correlates externally.
"I'm aware of the context of the story and what a scene is about and what needs to be expressed at a certain moment, but I don't consciously think about presenting in that way," Collette continues. "If you're talking about facial expressions, I don't think, Oh, my face should be like this. If I think about showing a certain thing or highlighting a certain idea or feeling, it's more internal. Everything else just happens naturally."
Still, she takes the compliment.
It all points to an instinct-based style of performance, one that's guided Collette since her earliest days exploring the craft. She admits that the parameters and directives of traditional drama education never sat well with her. Yes, she shifted gears halfway through her teenage years from the standard high school curriculum to studying at the Australian Theatre for Young People—an opportunity that led to stage work, an agent, and her first feature film, "Spotswood," at 17. But studying at the prestigious National Institute of Dramatic Art shortly thereafter fit her like shoes a size too small; she could—and would—make do, but if a better pair came along, she'd gladly step into them.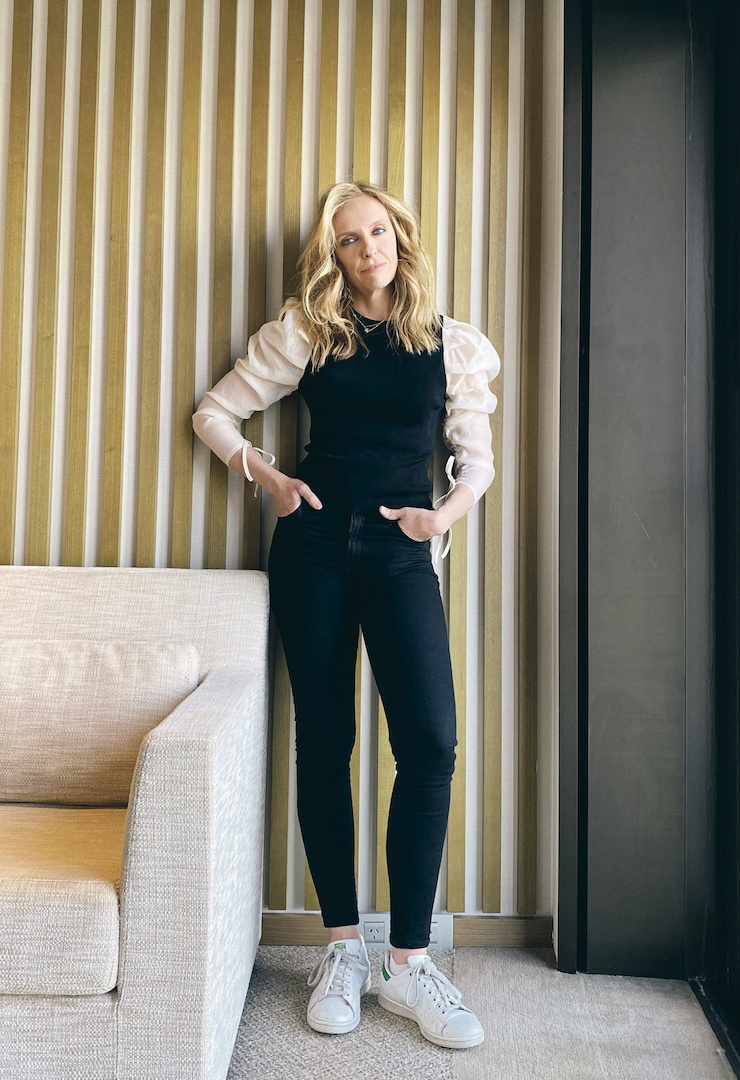 "Everyone says that's the way to go. 'You must go to drama school.' And so I went! But drama school just became too dramatic for me," she says. "I work very intuitively and I listen to my gut, and it just seemed like overthinking things. There were some aspects of it that I liked, but it just wasn't for me."
Collette dropped out a year and a half into her time at NIDA when offered the chance to act opposite Geoffrey Rush, a childhood inspiration, in a Neil Armfield–directed production of "Uncle Vanya" with the Sydney Theatre Company. She'd been studying Chekhov that semester, after all, so why not just go do it?
"There was just something so innocent about my bravery at that time.... I just didn't think of failing," she says. "I was so in love with acting that I couldn't see that failure could be a part of it. It made me feel alive. It was like a new religion."
Even in a world where that production of "Uncle Vanya" hadn't opened doors—namely, her Golden Globe–nominated breakout role in Australian indie "Muriel's Wedding"—Collette knew from that first curtain call that she'd made the right decision.
"I come from a really working-class background, and my parents came to see it," she recalls. "They didn't understand this new love of acting, or the world that I was moving in and exploring. Once they saw [the play], my dad looked me in the eye and just said, 'I get it. I see what you can do, and you have to follow your heart.' That was really big for me."
From that point forward, Collette was off to the races. The next 10 years saw her making her American film debut in "Clockwatchers" opposite Lisa Kudrow and Parker Posey and logging must-see supporting turns in "Emma," "Velvet Goldmine," "The Sixth Sense" (which earned her an Oscar nomination in 2000), "About a Boy," "The Hours," and many others. Sue Brooks and Alison Tilson's 2003 film "Japanese Story" heralded her return to stunning leading performances, and the years since have found her filling her résumé with women from all contexts and walks of life. Most recently, her role as Detective Grace Rasmussen on "Unbelievable" earned her Emmy nomination No. 4.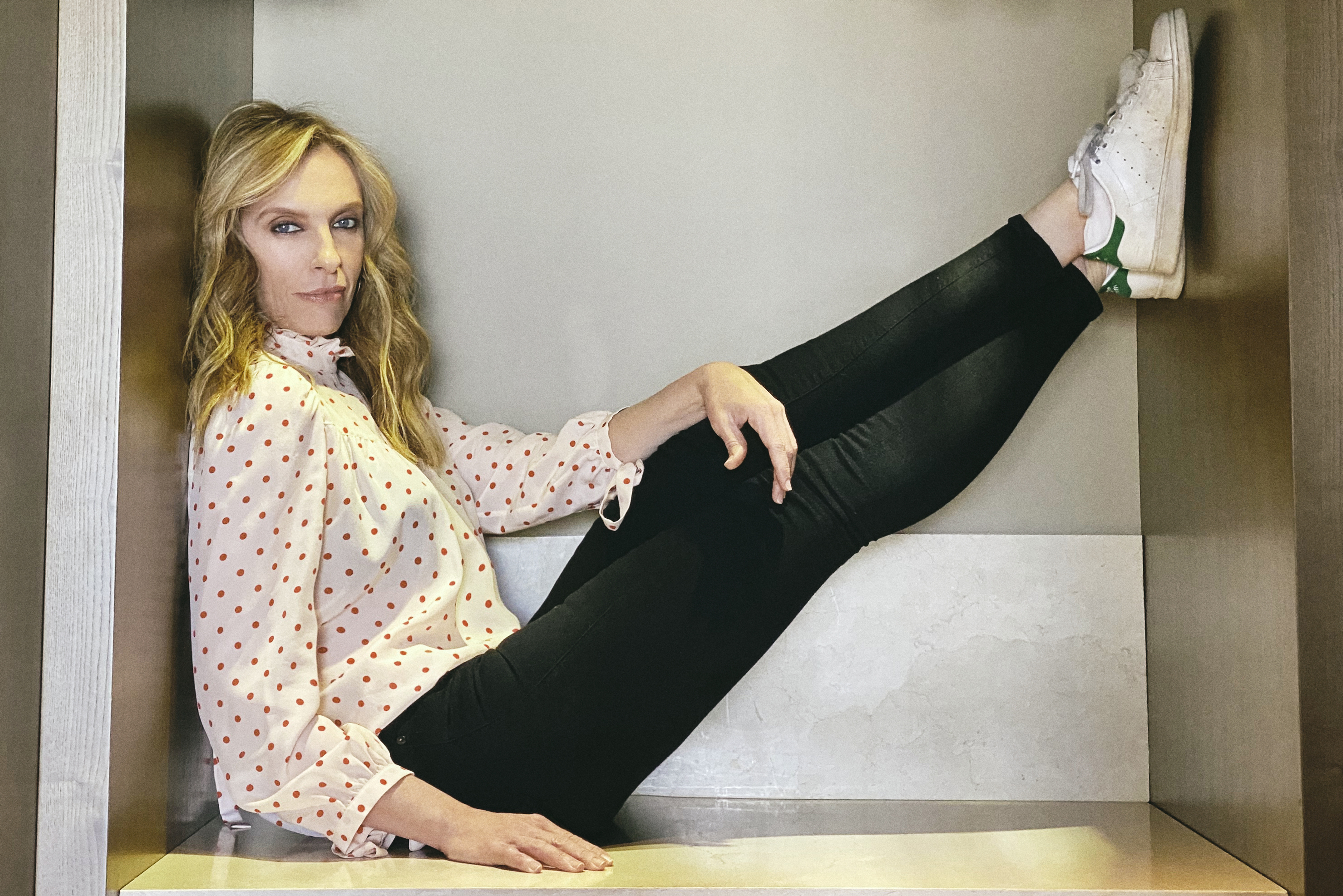 One of the practices that makes Collette such an unforgettable onscreen presence is her ability to give each role full, textured life, no matter its size. With just one scene, she can communicate exactly who she is and why she's there; and you'll miss her when she's gone.
"If I'm coming in, I'm trying to bring in a whole person, no matter how much time they have onscreen," she says. "When I watch a film, it's really disappointing when the main characters are awesome and those relationships feel so real and good, and then a supporting character is a bit halfhearted or incomplete. You might as well not make the movie, because the entire world collapses. If one thing takes you out of the story, then the whole thing is negated. That's how I feel." So no matter the size of the character, she says, "I will absolutely do it the best I can, give 100%. It doesn't matter where you are in the cast or how much time you have onscreen. It's creating a person."
The exact method of that creation, in conversation with Collette, remains bewildering. It's rooted in her surrender to moment-by-moment bursts of inspiration, involuntary reactions, and interplay with her fellow actors. It's all ephemeral.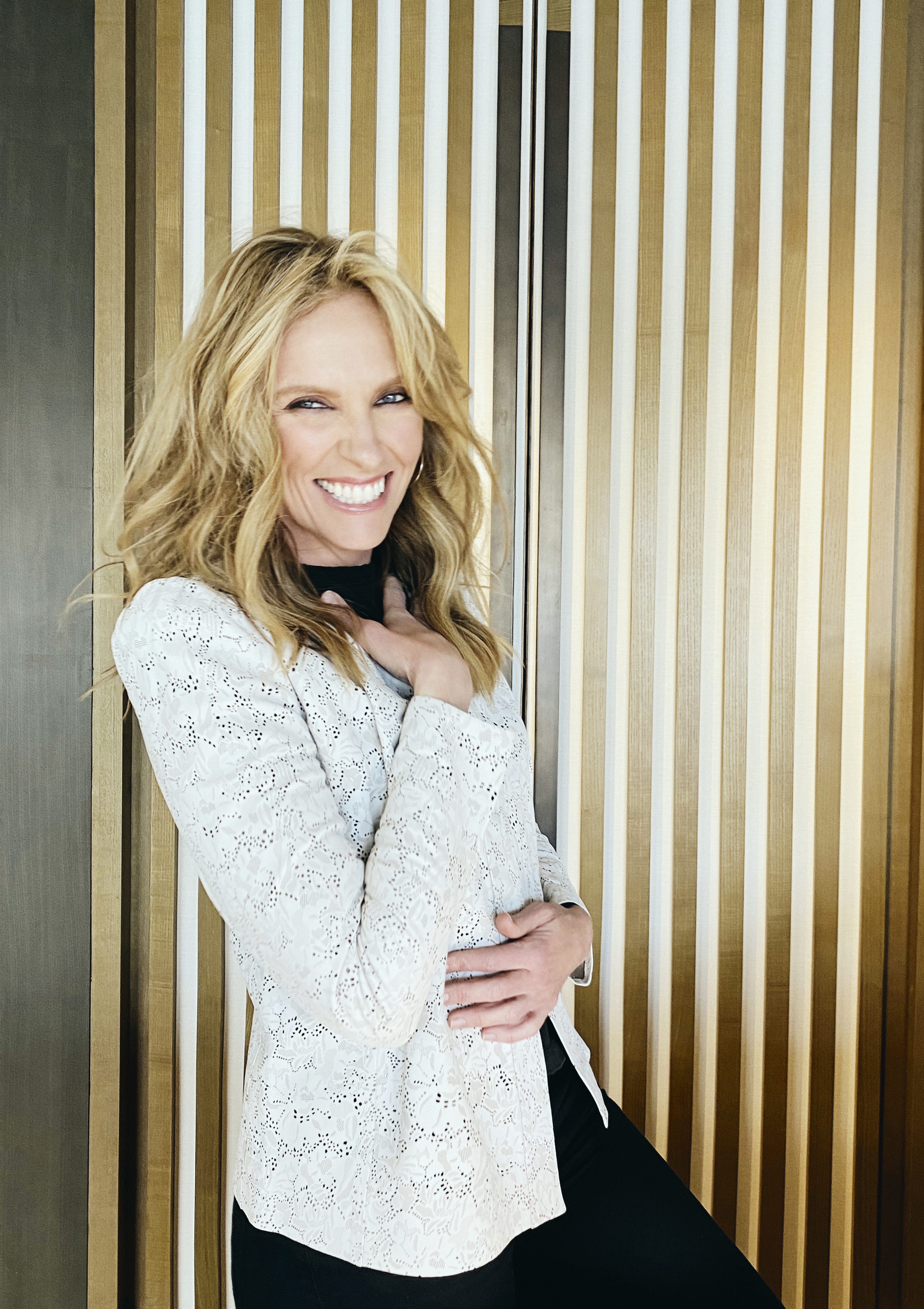 "Those are the most exciting moments," she says, pooh-poohing the practice of over-rehearsing to the point of rigidity. "There has to be a little bit of room to breathe and be a bit flexible. Even saying, 'I can see how it needs to be,' is more of a feeling. Sometimes I don't know how I'll get there, but I do know that I will; there's just an essence that is very, very clear.
"To be honest," she adds, "actors use themselves. It's part imagination and it's part you, so it's kind of all me, even though it really isn't. It's a weird, blurry world of not really knowing where the ownership lies."
Even when faced with what she says can be the most intimidating part of a non-Australian role—the accent—she's shied away from more practical training routes. For "Clockwatchers," she sat with a dialect coach for all of an hour before self-consciously clamming up. Collette instead prefers an accent to make its way to her tongue by osmosis, "hanging out with the crew and being in the world" that she's shooting in. "It does tend to rub off," she says matter-of-factly. "You just need to get to a point where you don't have to think about it. If you're thinking about it, then you are not in the moment, and there will be no truth to what you're doing. People can feel that, and that is devastating."
"You have to build that relationship with yourself, because you are the only one who knows what's right for you. Your inner voice is the most important thing that you have. It will guide you."
It comes as little surprise, then, that she operates similarly when choosing what characters to inhabit next: If she gets a good feeling, she runs toward it. While there have been a few times when Collette had to consciously navigate what she wanted her career to look like (she turned down sad, schlubby roles for years after "Muriel's Wedding"), she has otherwise led instinct-first.
"I know whether I'm meant to do something immediately, because I can feel it. It's literally just a feeling; that's all I run on," she says. "It needs to move me. I need to be lost in the script to forget that I'm reading a script. I want to be the audience at that point and just be told a story and be swept up in it. There are lots of elements that go into making a decision. But ultimately, all the hard work has to disappear, and I just need to be allowed to ride the wave into the beach. If that can happen, then I'm halfway there."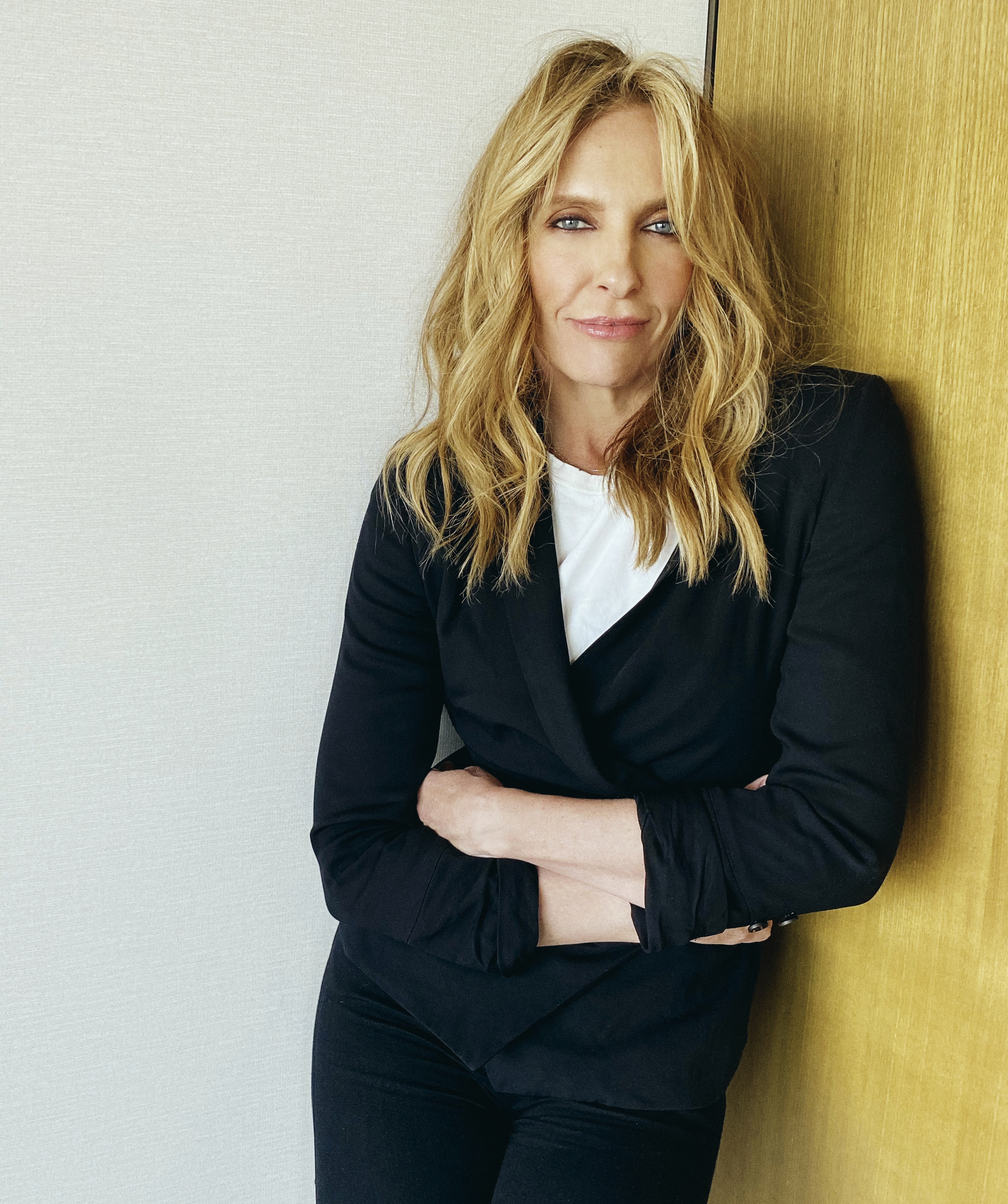 And what a joy it is to see her wave cresting on the endlessly strange and beautiful "I'm Thinking of Ending Things." Adapted by Kaufman from Iain Reid's 2016 novel, the Netflix feature is a dark psychological study of a pair of adults stuck in arrested development—and, on a grander scale, a look at the nature of time, life, and love. Collette plays the mother to Jesse Plemons' Jake as he brings his new girlfriend (Jessie Buckley) home to the family farmhouse. The film's nonlinear timeline and fantastical treatment allow its actors to play to the rafters at different ages and emotional states. It's a peculiar, arty film akin to Kaufman's past credits (coincidentally, Collette ranks "Eternal Sunshine of the Spotless Mind" among her all-time favorites) that gifts its cast the creative space that actors crave.
"There was a real freedom to this one, because the ground keeps moving within the story itself—it was almost a bit of a free fall. You could do anything," she says. When asked about the film's specific, unnerving darkness, she doesn't miss a beat: "I don't mind darkness. It is just wild, and I love wild—who wouldn't?"
As our conversation draws to a close, literal darkness has blanketed New York; the clock inches toward midnight here, and Collette prepares for an afternoon photo shoot in her Sydney hotel room. Leaving us with the best bit of advice she's gathered in her storied career (a request that has her gamely exclaiming, "I'll try anything once!"), she says to remember that the most important relationship you'll ever have is with yourself.
"I don't know why people run from themselves. People sometimes don't even realize that they're alive! In fact, a lot of the jobs that I take, I take them because they somehow illuminate the idea that you actually have a choice in how you live, and to remind people of that," she says. "There are a lot of opinions out there. People will always want to tell you what to do, but you listen to you. You have to build that relationship with yourself, because you are the only one who knows what's right for you. Your inner voice is the most important thing that you have. It will guide you."
It sounds like some hard-won wisdom, sure; but then again, we haven't seen Collette's gut lead her astray yet.
This story originally appeared in the Sept. 3 issue of Backstage Magazine. Subscribe here.
Looking for remote work? Backstage has got you covered! Click here for auditions you can do from home!
Photographed by Noni Smith on 8/17 at the Hyatt Regency Sydney in Sydney, Australia; Hair by Renya Xydis; Makeup by Noni Smith using Sisley Paris