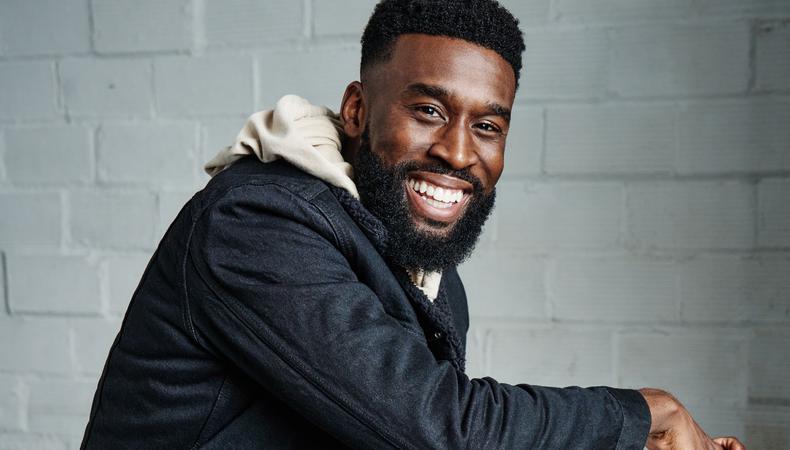 The following Career Dispatch essay was written by Tosin Morohunfola, who stars on the new Starz series "Run the World," which premiered May 16.
Twelve years ago, I was a broke aspiring actor trying to get into a small theater company in Colorado. And somehow, today, I'm a series regular on my favorite network on television, Starz.
So whenever people ask me for career advice, and how I did it, I always start with: What are you doing? And what are you waiting for?
Seriously. Really ask yourself. Obviously, privilege has been a significant factor in my success—but so has lack of privilege. More than half my career has been shaped by the fact that I wasn't waiting for anything. Since the beginning, I relentlessly pursued this career, starting with applying for internships, seeking out local talent agents, and offering to direct projects for free to get my work out there. Some of that grind worked, and a few institutions said yes.
And when they said no? That's when my real work began. (And it was the most gratifying kind.) When doors weren't open and when projects didn't cast me, I looked around at my peers, my classmates, my fellow aspiring artists and said, "Then let's make something. Let's do it ourselves."
In college, several friends and I started the Multicultural Theatre Initiative, an organization meant to give people of color and non-typical theater students a chance at participating in the art form. It also gave us facilitators the opportunity to learn every side of what it takes to make theater: producing, directing, casting, designing, acting, administrating, marketing, and more.
After college, I wrote plays that were featured in playwriting competitions, won awards, and gained attention. In my second life, I did improv comedy with trusted teammates and trained at Chicago Shakespeare and Improv Olympic. Always studying.
As I transitioned to film, I teamed up with other eager, burgeoning filmmakers and produced multiple short films that I wrote and directed. After calling in a lot of favors and crowd-funding 15 grand, we birthed my babies "On Sight" (2016) and "Endowed" (2017); both became festival-selected films.
And all of these efforts, cumulatively, garnered the attention of theater-makers, agents, and film producers alike. Because of those self-starting steps, I've had the good fortune of working all over the regional theater market and Off-Broadway, as well as starring in indie movies and award-nominated, major-release films—all while building my TV résumé.
But none of that happened by waiting. It took doing. At every obstacle in my career, I've found a more creative and exciting way to express myself that has, in turn, become its own career fuel for me. And that's happened just by virtue of taking initiative, putting myself out there, and making something with people I love and trust.
You will have your own obstacles; many will be greater than mine. Middle-class privilege benefitted me financially. My parents helped pay for college, so I was liberated from debt and the school loans that so many others have to contend with. So, indeed, your road will definitely have its own speed bumps. And yes, systemic forces may try to stop your success. But, though gatekeepers are real, the way to empower yourself is to open your own door.
And it doesn't have to be forced. If you're not a natural leader, align yourself with those who are. Make yourself a resource and a peer collaborator. Bring stories to life from any angle you can. You are an asset no matter where you fit in. After all, leaders need peer-review. And in this, I've come to realize: You are only as strong an artist as the company of artists you keep. Iron sharpens iron.
Don't depend on employers for opportunities. You don't need permission from anyone to act or tell your stories. And the more you indulge in the arts independently, the more you train yourself to be self-sufficient and self-affirming. (In that way, it's great for your mental health, too.)
Writing for myself and self-producing has not only been the most artistically fulfilling work I've done, it's also been the greatest asset to my career. And it's where I cultivated my craft and learned my artistic voice. It gave me footage, it gave me confidence, and after 12 years, it brought me here. Take the reins of your artistic growth AND your professional life by creating your own work.
And once it's done, don't be afraid to share it. Don't wait. Do something.