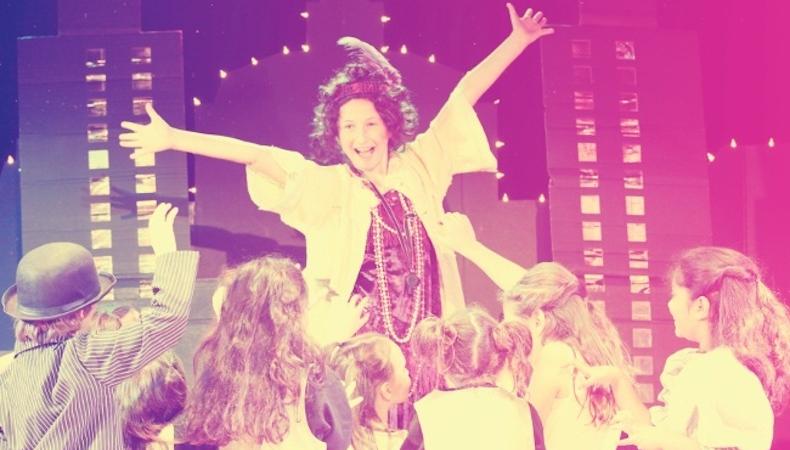 Broadway Artists Alliance (NYC)
Widely regarded as the top destination for Broadway-bound youngsters, BAA benefits from not only a proximity to the Great White Way itself but many of theater's most accomplished artists stop by to impart wisdom on any given day. Students ages 8–21 must work hard, both in group workshops and individual coaching, under the guidance of such visiting guest artists as Sutton Foster, Billy Porter, Lin-Manuel Miranda, and many more. Alumni include pop star Ariana Grande and Sadie Sink (Broadway's "Annie"). Plus, artistic director and founder Jennifer Johns is a Backstage Readers' Choice winner!
Broadway Workshop (NYC)
Marc Tumminelli's NYC-based school includes in its offerings several full-fledged stage productions, summer programs, a children's musical theater festival, and much more. Dedicated to "professionalism, creativity, self-expression, inspired learning, transformation, and fun," according to its website, Broadway Workshop launches students into the upper echelon of theater in NYC and around the country. Bonus: the company's nonprofit arm, Project Broadway, has since 2010 provided scholarship opportunities for kids and teens interested in multiple aspects of the theater-making process.
Chicago Children's Theatre (Chicago)
Part of CCT's mission is to inspire "young people and families to lead lives of adventure, courage, and curiosity." Since its Goodman Theatre production of "A Year With Frog and Toad" in 2006, the company has created educational programming with an emphasis on inclusion and accessibility. A.B.L.E. (Artists Breaking Limits and Expectations) was founded in 2014 to provide empowering opportunities for students with developmental special needs. CCT camps foster creativity and collaboration among kids; the summer sessions, held in July, are now open for registration!
A Class Act NY
This New York–based acting school has something for every child actor from voiceover to on-camera training to private dance lessons and beyond. With its mission to "enrich children's lives through the magic of the performing arts in a fun, safe, and supportive environment," A Class Act NY welcomes all skill levels, ages 7–16.
Emerald City Theatre (Chicago)
With an annual programming reach of 80,000 children, parents, and educators, Emerald City Theatre takes performance-oriented arts education to another level. For two decades, the nonprofit company has offered fun-filled classes to aspiring stars ages 3–13, giving them a chance to shine during celebrated final performances in any of its three locations: the Apollo Theater in Lincoln Park, the Broadway Playhouse at Water Tower Place, and the Little Theatre in Lakeview. Browsing its afterschool and summer camp offerings, it's not hard to imagine these children going on to dominate Chicago's thriving theater scene.
Musical Theater Los Angeles (L.A.)
Led by Amanda Baird, an Oberlin Conservatory of Music–trained triple threat, MTLA is practically a machine, pumping out fully polished production after fully polished production—not to mention a rising class of future thespians. The company's programming includes partnerships with over 15 L.A. schools and classes and workshops as specific as stage combat or improv technique. As Baird told Backstage last year, "No matter what they end up doing as human beings when they grow up, the skills they'll learn while they're learning this will serve them in their lives forever."
Camp Broadway (Nationwide)
Over 20,000 children from around the world have attended Camp Broadway's summer sessions, which are broken down by age and held in cities as far-reaching as Atlanta; Buffalo, New York; Jacksonville, Florida; Providence,
Rhode Island; and NYC. The Drama Desk Award–winning company has enabled over 300,000 kids to attend Broadway shows by partnering with industry professionals since 1995. It's a guaranteed good time for theater-loving kids looking for the infrastructure and inspiration required to create a star.
Inspired by this post? Check out our theater audition listings!