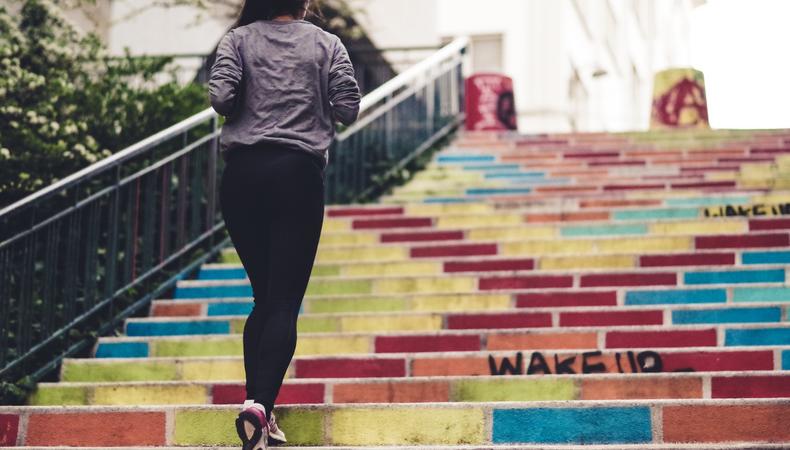 We all know that as performers, how we look and feel can make a huge difference in our ability to not only get jobs but also maintain the physical stamina it takes to do eight shows a week. And while some shows are intensely physical, it's still important to exercise and maintain our strength when we're offstage as well.
Joining a gym or going to your favorite class is challenging enough when you're in one place but on tour? The unpredictable schedule can easily throw you off your game!
Luckily for you, streaming fitness is trending in 2019 and there are several programs that can keep you on your toes with little to no equipment. Here are a few hotel-friendly apps and programs that can keep you on track between travel days, sound checks, promos, and put-ins. All of the options below have free trial periods, so you can try them out before you subscribe!
Daily Burn
Their Daily Burn 365 program provides a new 30-minute workout daily, streamed live at 9 a.m. EST and available on-demand for the rest of the day. They also offer specialty programs in yoga, barre, pilates, mobility, kickboxing, and more, and have two tiers of subscription levels for the budget-conscious.
obé fitness
Pastels, peppy trainers, and lots of dancy workouts dominate this platform. It's clean, fun, and simple. Look closely and you'll see that many of the trainers have a theater background! You can't help but be inspired by these trainers, so if you have a bit of tour blues, press play for some guaranteed #fitspo! Shake what your mama gave you in their free seven-day trial.
Aaptiv
This is an audio-only app, so if you're settling down for a bit in a town with great weather, the running programs are great. They also have audio workouts for machines and weights you may find in hotel fitness centers. Because there are no visual cues, I would recommend Aaptiv to seasoned exercisers or auditory learners who have a solid foundation in exercise terminology.
Kayla Itsines
Holy moly, this woman has totally dominated the app scene from the getgo. Wtih over 11 million Instagram followers, Kayla and her BBG (Bikini Body Guide) provides short and effective workout progressions you can do anywhere. Super popular with a cult-like following, BBG hits all the right spots with cardio and strength, and can be done in a short amount of time. Download the app or purchase her e-books. Easy peasy, lemon squeezy!
As you can see, there is no excuse to skip a workout on a golden day. Just remember that fitness is about balance and the same workouts don't feel good for everyone. Do your research, choose what speaks to you, and let breaking a sweat offstage feel like fun. Good luck!
The views expressed in this article are solely that of the individual(s) providing them,
and do not necessarily reflect the opinions of Backstage or its staff.