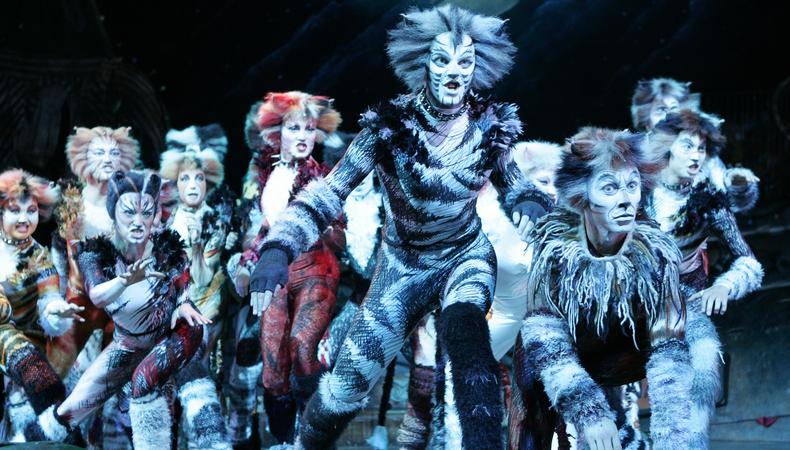 An eight-show week is a tough schedule for any theater artist, but what about eight shows plus a 10 a.m. student matinee and an extra Sunday matinee because your show has sold out? That's 10 shows over the course of seven days: one Tuesday, two Wednesday, two Thursday, one Friday, two Saturday, and two Sunday.
Now imagine you're starring in "Man of La Mancha," one of musical theater's biggest, most iconic roles. It's physically, vocally, and emotionally demanding...and you don't have an understudy.
This isn't an actor's nightmare—it was my life. I've done many big musical theater roles but I'd never done 10 shows in one week! Here's how I survived.
Failure is not an option.
Without an understudy, missing a show results in the theater losing a ton of money and potentially ruined reputation. No pressure! But do all 10 shows and do them well, and you're a hero.
There's really only one choice here, so stop whining about how hard it'll be and start figuring out how to do it brilliantly.
How to Become a Musical Theater Actor
Stay positive.
Ten is just a number. Stay calm, breathe, and take it one show at a time. You're a pro and can rely on your training and technique to get you through.
Instead of focusing on how hard it is, remember that you're doing what you love! You've got 10 opportunities to positively impact the lives of an audience. You could make someone's first theater experience extraordinary or inspire someone to become an arts patron or to hire you for your next gig. Staying positive backstage is also important. By gladly doing the heavy lifting, you'll inspire the cast and crew to do their best work, too.
Know your show.
Identify where in the show you can conserve while still maintaining the integrity of your performance. It's a little like marking (conserving vocally) in rehearsal before opening: ease up on the voice but keep your energy and intent alive for your fellow actors.
But this isn't a rehearsal. You can't mark. Instead, find less taxing ways to play each beat and sing each note by systematically identifying and releasing tension. Smart actors do it all the time. In a 10-show week, it's a survival skill.
Sleep.
The most important thing you can do to maintain peak performance is make getting at least eight hours of sleep every night a priority. You'll feel less tired, less stressed, and more focused.
Listen to your body.
After every show and when you wake up, listen to your body. Assess where you are physically and vocally, and what it'll take for you to be ready for the next one. If there's a matinee the next day, get to bed! Take a sleep aid if you must. A gentle post-show stretch and chamomile tea is my personal favorite. If you opt for an over-the-counter sleep aid, avoid ones containing antihistamines—they dry you out. Melatonin or valerian root may be better options but remember that herbs and supplements can interact with prescription and over-the-counter meds, so consult your doctor before choosing one.
Hydrate.
Hydrating throughout the day is lubrication for your vocal cords. It keeps them stretching and vibrating smoothly, and with less effort. There's always a thin layer of mucus that keeps your cords free of germs and gunk. When you're dehydrated, it's thicker and makes singing harder.
While you're tilting at windmills and sweating through armor 10 shows a week, eight glasses a day isn't enough. Up your water intake accordingly.
In addition to hydration, my personal steamer is my best friend when it comes to vocal cord health. Vocalzone Throat Pastilles do a great job soothing my throat before and after a show. Both are part of my vocal care regimen.
And of course, vocal rest is essential. Unless you're warming up or performing, don't talk if you can help it.
Warm up slowly and thoroughly before every show.
Yoga is an elegantly efficient way to gently stretch your whole body, break a sweat, and focus all at once. Once you're literally warm, it's time to vocalize.
Sing easily. Don't go too high too fast. A dancer doesn't fatigue her body warming up. She wakes it up until it's ready to dance. Don't work or push your voice—just wake it up. Save the fireworks for the stage.
Post-performance, gently warm down your voice by humming. I do this as I'm getting out of costume as part of my nightly physical and vocal assessment.
The views expressed in this article are solely that of the individual(s) providing them,
and do not necessarily reflect the opinions of Backstage or its staff.