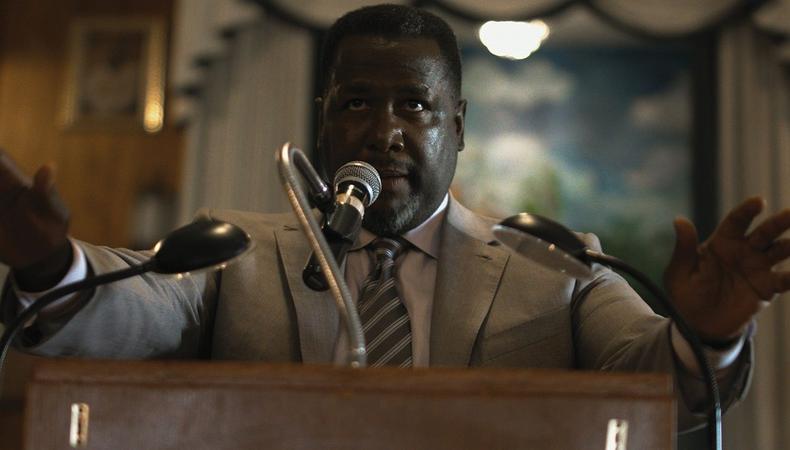 The buzzy Tribeca Film Festival came to a close May 5 in New York City, but not before doling out top honors to Phillip Youmans' "Burning Cane," which took home the Founders Award for Best U.S. Narrative Feature. This year's fest featured over 113 feature-length films and 63 short films, along with 33 immersive storytelling projects from over 40 countries.
Hollywood legend and festival founder Robert De Niro, along with co-founder and producer Jane Rosenthal, bestowed the highly competitive Founders Award on Youmans, the 19-year-old writer and director of "Burning Cane," on behalf of the jury. Of this year's top film the jury said, "The Founders Award goes to a voice that is searingly original." One of the jurors compared Youman's unique voice to that of a latter-day Eudora Welty, William Faulkner, or E. B. White: "We loved this filmmaker's vision and we love this filmmaker's inevitable brilliant future."
The film's star, Wendell Pierce, took home the Best Actor award, and the work was also honored with the Best Cinematography award. The Best Actress in a U.S. Narrative Feature Film award went to Haley Bennett for her performance in "Swallow," a buzzy feminist thriller which made its world debut at this year's festival.
In the International Narrative categories, Bora Kim's film "House of Hummingbird" from South Korea took home Best International Narrative Feature, as well as Best Cinematography in the same category. The film's star Ji-hu Park also won Best Actress in an International Narrative Film. Of their choice, Tribeca's jury said, "In this beautiful film, a seemingly unexceptional girl is truly seen by another human being for the first time. Through that random connection, her perspective of herself, and hence her life, is transformed." The Best Actor in an International Narrative Feature Film award went to Ali Atay for his performance in "Noah Land."
Of this year's winners, festival director Cara Cusumano said, "I'm so proud to see our juries reward a group of winners that is truly representative of the diversity of story and accomplishment in craft at this year's festival. We are particularly excited for the many first-time filmmakers the jury chose to recognize, and feel like this year's winners signal a bright future ahead for independent film."
READ: The Industry Insider's Guide to the 2019 Tribeca Film Festival
The film festival also bestows two special directing awards, the first being the Best New Narrative Director award, which went to "The Gasoline Thieves (Huachicolero)," the debut of director Edgar Nito. The jury lauded his work, saying, "this new director juggles each genre with equal sensitivity and truth." The second of the directing awards is the Nora Ephron Award, this year juried by Debra Messing, Chloë Sevigny, and DeWanda Wise, and going to Rania Attieh for "Initials S.G.", celebrated as "thrilling, distinct, and fully immersive."
Along with the juried awards, the festival's audience typically votes on a favorite, with this year's going to "Plus One," written and directed by Jeff Chan and Andrew Rhymer. For more coverage of the Tribeca Film Festival, click here!