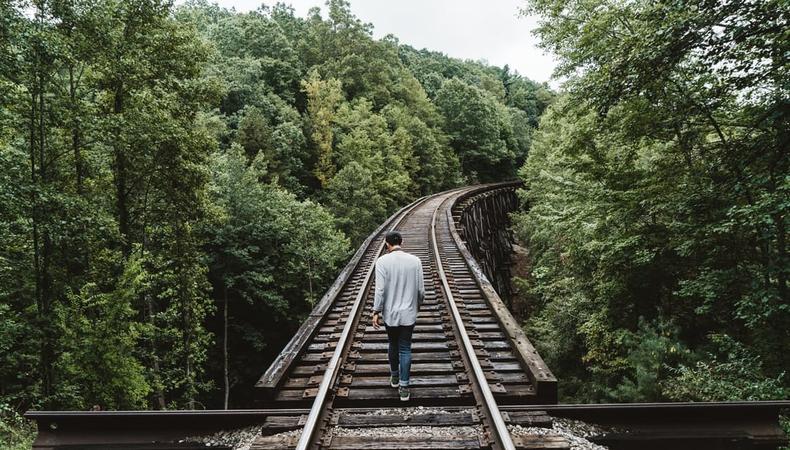 Getting acting and modeling jobs can be really hard. Actors and models invest so much in their career by reading helpful books, taking classes, having private sessions and attend seminars and webinars.
We go to countless auditions and go-sees in order to book jobs. The thought of turning down a job seems like a crazy idea for actors and models. But, sometimes it is an important, necessary and a very smart decision to make.
Over the past 30 years and with more than 1,200 bookings so far, there have been only a few jobs I have turned down. And, I am very happy that I did not accept those jobs. As difficult of a decision as this can be, sometimes you absolutely need to say no.
One of the jobs I declined was a great print ad. It had an important message and I was hoping it was a very successful campaign. But, I did not want to be the face of the ad.
The ad was about child abuse. Normally people imagine child abusers as being scary and frightening looking people. In today's time, children have to be extremely careful. Even friendly, kind looking guys like me can be child abusers.
I turned the job down because I was concerned that if my face was connected with being a child abuser, I would potentially lose a lot of work with any projects that involve children. I had done ads with children for companies such as Crayola Crayons, Parents Magazine, and Toys 'R' Us, and I did not want to take a chance on losing a lot of money with future jobs by accepting this booking.
A few months ago I was asked to audition for a political spot. This was a "man on the street" talking about a person running for Congress. I have done many political spots before. However, I found the copy in this TV spot so offensive that I refused to be associated with and support this particular politician.
READ: "Didn't Book the Job? Here's How to Deal"
If you ever find a project that goes against your beliefs or morals, a job that could prevent you from getting future work or anything that you don't want to be associated with, then it is really important that you say no.
There are many actors and models who are vegetarians and won't do ads for fast food restaurants because they don't want to promote eating meat. Others might not do ads for furs, alcohol, cigarettes, or even lottery ads (due to their religious beliefs.)
Just make sure that you tell your agent up-front before attending the audition that this is not a project you want to work on. You never want to audition, book the job, and then tell your agent that you have been thinking about this and decided not to do the job. That makes the talent look unprofessional and puts the agent in a difficult situation.
Agents might not be happy with your decision to turn down a job or audition. They could lose money from a great commission because of your decision. However, they are professional—as long as you explain your reasoning, they will (hopefully!) understand.
The most important thing to remember is that this is your life. It is so important that we follow our heart and brain and make smart decisions that we can live with for throughout and even after our career has ended.
Inspired? Check out our film audition listings!
The views expressed in this article are solely that of the individual(s) providing them,
and do not necessarily reflect the opinions of Backstage or its staff.