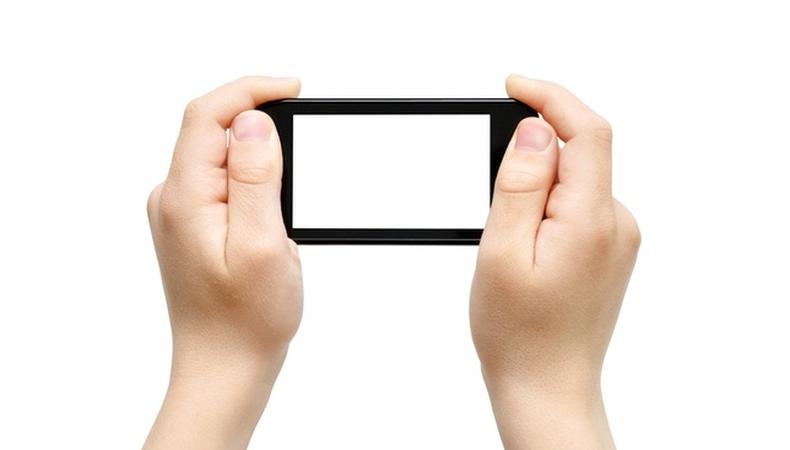 When you think about what camera equipment and accessories you need to shoot high-quality video, the basics come to mind: microphones, lenses, tripods, and lighting. Just add a smartphone to that mix, and you're ready to roll! With shooting video on your phone, the basics are exactly the same.
Fortunately, there are a variety of relatively inexpensive accessories on the market that can turn your smartphone into a high-quality video camera. Here are a few things to consider if you'd like your smartphone to be the star of your next production.
Lighting
We've already noted that there are advantages to shooting with natural light, so if you're willing to do so, there is nothing you need to do to your phone, nor are there any accessories that you need to purchase or borrow. But if you do want to use some artificial lighting (i.e. if you're shooting indoors or at night), you have a few options. Some smartphones actually have built-in video lights that provide steady illumination while shooting video, like the Blackberry Curve and Nokia 808 PureView. For phones without that feature, there are accessory lights like the Pocket Spotlight, a USB-chargeable LED light that provides continuous and steady illumination. It conveniently plugs right into your smartphone's headphone jack.
Sound
The built-in microphones on most smartphones won't be able to give you particularly high-quality audio. If you're shooting dialogue, you won't be able to effectively separate it from background noise that may overpower it. If you insist on not using an external microphone, you will have to get very close to your subjects for the best chance at useable sound. But if you're willing to spend a little bit of money, you can outfit your phone with a headphone-jack mic that can amp up your audio quality. A great choice is the iPhone Boom Mic.
Picture
Your phone's default camera app may be excellent (or not so great), but there are several apps in the market that provide you with more shooting options, including image stabilization, one-tap focusing and bitrate selection. Some great apps include Vizzywig (iphone, $19.99), Video Camera+ (iPhone, $0.99) and Camera ICS (Android, free).
Balance
One of the first things any expert will tell you about shooting video with a smartphone is that stabilization is key. Smartphones are light as a feather, and even the slightest hand tremors can mess up a recording. There is no shortage of tripods and other types of physical stabilizers and steadycams available—great examples are the Life Phorm and the SlingShot.
Lenses
Most smartphone lenses have limited or no optical zoom capabilities and most are designed with still photography in mind. For better quality, you may have to seek out an add-on lens. Choosing the right one for your smartphone depends on what kind of video you want to shoot. Add-on lenses like the Olloclip for iPhones offer several different types of lenses in one (fish eye, wide and macro). For Android phones, an inexpensive option is the Photojojo Phone lens series.
Putting It All Together
Now you have all of the accessories, but how do you put them all together? There is a great, relatively inexpensive option for iPhone and Android devices—the mCam is a physical frame that snaps onto your phone and provides mounts for external lenses, mics, lights and tripods. It also comes with a 37 mm combo lens, an external mic, and a tripod mount.
For tips on shooting techniques, see our post on How to Shoot Video with Your iPhone.