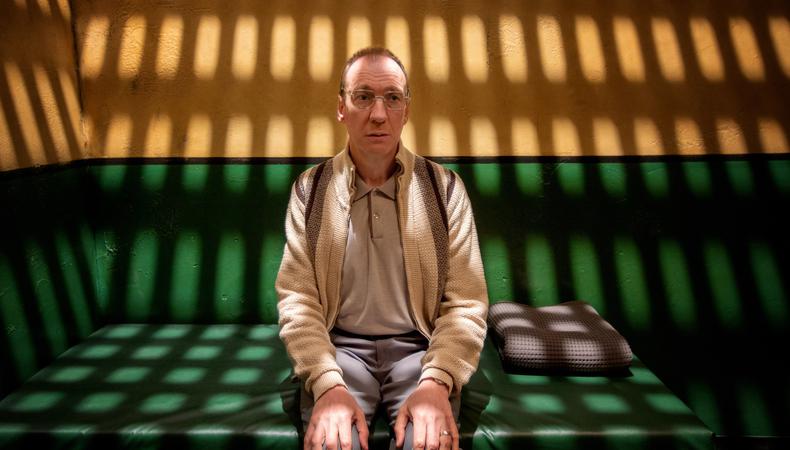 Television doesn't sleep. Backstage is breaking down, month by month, the buzzy shows and performances that merit attention from awards voters and couch potatoes in the ever-growing landscape of the small screen.
There are two ways you could spend December on the small screen: You could watch every dime-a-dozen, flash-in-the-pan Christmas TV movie that drops each year, or you could escape the candy cane hype and watch some honest-to-nondenominational-god quality television.
This month brings several beloved series to a close, including Hulu's "PEN15" (with the back half of its second season) and Amazon Prime Video's "The Expanse." Meanwhile, Netflix is rounding out the year with the much-anticipated second seasons of "The Witcher," "Emily in Paris," and "Cobra Kai." And if you love to see a great franchise resurrect itself, check out HBO's "Sex and the City" follow-up "And Just Like That..." or Disney+'s next foray into the "Star Wars" universe, "The Book of Boba Fett."
But if you're up for something brand new, here are three new series to check out, as well as a rundown of other small-screen offerings coming up this month. Happy holidays!
"Harlem"
If you loved 2017's "Girls Trip" as much as we did, you'll want to check out "Harlem," written by the film's scribe, Tracy Oliver. The new comedy, dropping Dec. 3 on Amazon Prime Video, follows four recent college grads (Meagan Good, Grace Byers, Shoniqua Shandai, and Jerrie Johnson) as they navigate their dating and professional lives. And if those bona fides aren't enough to recommend the show, consider that it's executive produced by Amy Poehler and features Whoopi Goldberg as a cranky professor. Need we say more?
"Landscapers"
Olivia Colman. David Thewlis. True crime. Dark comedy. Need we say more? This miniseries from Will Sharpe and Ed Sinclair is based on a pair of real-life murders in Nottinghamshire, England, in 1998, when Susan and Christopher Edwards (Colman and Thewlis) offed the former's parents and buried them in their backyard. Kate O'Flynn, Dipo Ola, and Samuel Anderson also co-star.
"Station Eleven"
Your mileage may vary on interest in watching a series about an apocalyptic pandemic at this moment in history. But if you're up for it, this limited series adaptation of Emily St. John Mandel's critically acclaimed novel looks like it's got a chance to be one of the year's best. Created by Patrick Somerville (of "Made for Love" and "The Leftovers"), "Station Eleven" explores the world in the wake of a devastating flu that wipes out most of the population. It's about the end of civilization, yes, but it's also about what comes in its wake—and we promise it's not another zombie horde.
ABC
Dec. 7 – "Abbott Elementary" premiere
Acorn TV
Dec. 6 – "Under the Vines" premiere
Amazon Prime Video
Dec. 3 – "Harlem" premiere
Dec. 3 – "Inside Edge" Season 3
Dec. 10 – "The Expanse" Season 6
Dec. 17 – "With Love" premiere
AMC/AMC+
Dec. 9 – "Anne Boleyn" premiere
Dec. 16 – "Firebite" premiere
The CW
Dec. 20 – "Dynasty" Season 5
Disney+
Dec. 29 – "The Book of Boba Fett" premiere
FX/FXX
Dec. 1 – "It's Always Sunny in Philadelphia" Season 15
HBO/HBO Max
Dec. 2 – "Santa Inc." premiere
Dec. 5 – "Beforeigners" Season 2
Dec. 6 – "Landscapers" premiere
Dec. 9 – "And Just Like That..." premiere
Dec. 16 – "Station Eleven" premiere
Hulu
Dec. 3 – "PEN15" Season 2
Dec. 9 – "Bloods" premiere
Dec. 9 – "Creamerie" premiere
Dec. 10 – "Crossing Swords" Season 2
Dec. 26 – "Letterkenny" Season 10
IMDb TV
Dec. 3 – "Alex Rider" Season 2
NBC
Dec. 13 – "American Auto" premiere
Dec. 14 – "Grand Crew" premiere
Netflix
Dec. 1 – "Lost in Space" Season 3
Dec. 2 – "The Coyotes" premiere
Dec. 7 – "Centaurworld" Season 2
Dec. 10 – "Aranyak" premiere
Dec. 10 – "How to Ruin Christmas" Season 2
Dec. 10 – "Saturday Morning All Star Hits!" premiere
Dec. 11 – "The Hungry and the Hairy" premiere
Dec. 14 – "Bonus Family" Season 4
Dec. 17 – "Decoupled" Season 1
Dec. 17 – "The Witcher" Season 2
Dec. 19 – "What Happened in Oslo" premiere
Dec. 22 – "Emily in Paris" Season 2
Dec. 24 – "Daughter From Another Mother" Season 2
Dec. 24 – "The Silent Sea" premiere
Dec. 31 – "Cobra Kai" Season 4
Dec. 31 – "Stay Close" premiere
Paramount+
Dec. 19 – "1883" premiere
Peacock
Dec. 16 – "MacGruber" premiere
Dec. 23 – "Vigil" premiere
Spectrum
Dec. 6 – "Joe Pickett" premiere
Sundance Now
Dec. 2 – "The Pact" premiere
Dec. 16 – "Close to Me" premiere
TNT
Dec. 19 – "Claws" Season 4