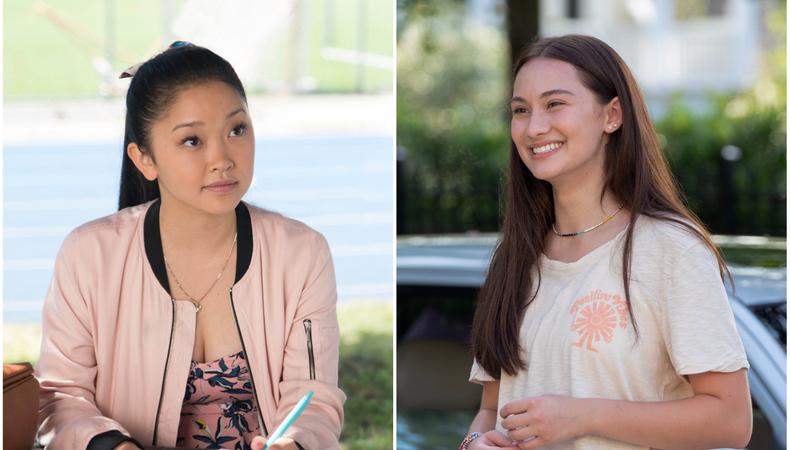 Until recently, novelist Jenny Han had never run a television show or worked in a writers' room. Now, she's the showrunner of two different series based on her own bestselling young-adult novels: Amazon Prime Video's "The Summer I Turned Pretty" and "XO, Kitty," a follow-up to Netflix's hit "To All the Boys" film trilogy. "I would never set out to do something if I didn't think I could do it," she says.
"The Summer I Turned Pretty," which premiered in June, hadn't even been released yet when it was renewed for a second season. The romance series follows 15-year-old Isabel, known to her loved ones as Belly, during a pivotal summer vacation. As Belly grows into a beautiful young woman, she navigates the ins and outs of getting attention from boys for the first time.
Han wanted to write about that moment of transformation in a girl's life—not necessarily going from ugly duckling to swan, but "coming into your own and owning your body, or owning your moment and feeling good about yourself. Young women are told, 'Wait for people to tell you how pretty you are,' and that you should be humble and modest. But Belly pushes herself in different ways to try new things. And then her world just opens up a bit wider," she says.
"The Summer I Turned Pretty" Photo Credit: Petere Taylor
When the opportunity came along to adapt her "Summer" book series, Han wanted to oversee the process of translating it to the screen after cutting her teeth as an executive producer on "To All the Boys." She pitched Amazon her vision: a dreamy show that felt like a relaxing summer's day by the beach. "This is not a big, high-concept story," says Han. "I knew how I wanted it to look and feel. People trusted me to do that."
For Han, it was crucial to find people she could rely on who had more TV experience and would help her navigate the various aspects of production—a stark contrast to the solitary process of writing a novel. "As someone who always writes alone, it's a very fun experience to be in a writers' room; just bouncing ideas off of people all day is really exciting," she says.
To facilitate that process, Han teamed up with Gabrielle G. Stanton, who co-created the show, and executive producer Karen Rosenfelt. Both have experience telling young women's stories: Stanton on "Ugly Betty" and Rosenfelt on the "Twilight" films.
What also helped Han adapt her books to a different medium was her lead: newcomer Lola Tung, a recent graduate of New York City's LaGuardia High School of Music and Art and Performing Arts. In watching Tung, Han realized that she didn't need to include much of Belly's first-person narration from the books in the series. "Lola communicates so much through her face," the writer says. "Everything felt very close to the surface in terms of her emotion and her drive. There was a rawness to it."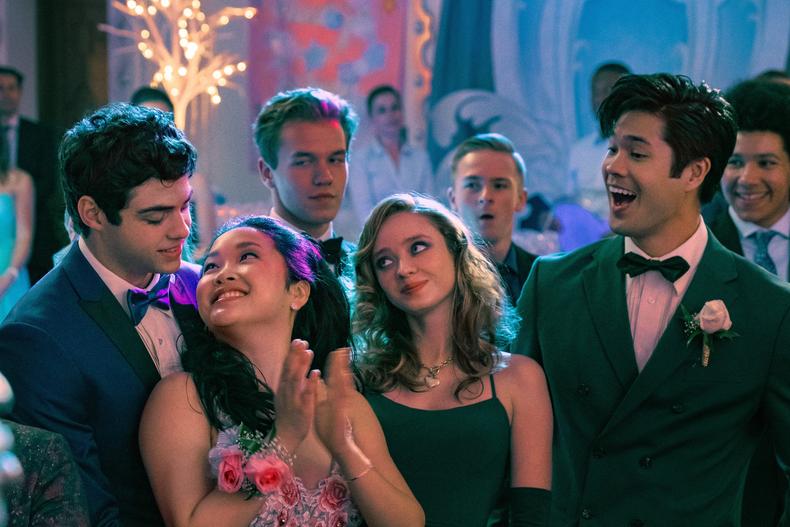 "To All the Boys: Always and Forever" Credit: Katie Yu / Netflix
Han has also been able to flesh out the characters in ways she wasn't able to in the books, which launched in 2009. In the aughts, publishers told Han that readers weren't interested in stories with an Asian lead; so in "Summer," Han didn't identify Belly and her family as any particular ethnicity. In the TV adaptation, on the other hand, Belly is half-Asian; Jackie Chung plays her mom, Laurel.
Though the characters do face microaggressions (as when Laurel, a novelist herself, complains that publishers only want her to write Asian stories), Han made sure to keep the romantic spirit of the books intact while giving her characters more specificity. "The plot point doesn't hang on racial identity," she says. "I think it's important to have all kinds of stories—not only the sad stories, but to be able to show joyfulness and everyday life."
Though she is now running two shows, Han wants to assure readers that novel-writing is still her first love; she hopes to start work on a new book next year. In the meantime, she offers advice for aspiring screenwriters: "You have to show everything. It can't just be a thought; the thought has to be translated into something visual. For dialogue, try saying it out loud to make sure it sounds like how people would actually talk. And then cut down a lot of it, because in screenwriting, you have to be really spare…. That was definitely a learning curve, understanding the difference between novel-writing and screenwriting. I'm still learning so much about it."
This story originally appeared in the July 21 issue of Backstage Magazine.