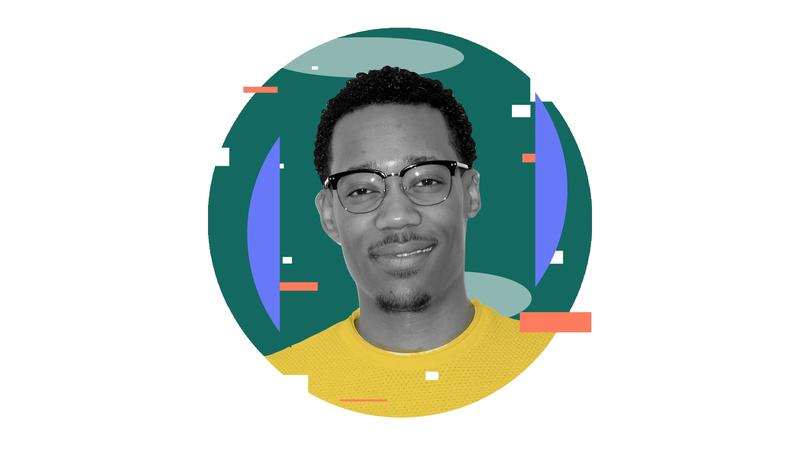 At 30, Tyler James Williams has spent most of his life onscreen. From appearing on commercials and "Sesame Street" to playing a young Chris Rock on "Everybody Hates Chris," the actor grew up on TV sets. Here, the Golden Globe winner (for his role as Gregory Eddie on hit ABC comedy "Abbott Elementary") talks about transitioning from child to adult actor and how missed opportunities have helped him create space for even bigger jobs.
Your first auditions as a child actor came from Backstage casting notices. What do you remember about that time?
Everybody would ask us, "How do you get into the business?" and that would be our answer: "Have you checked Backstage?" I remember [using it to search for] representation; there were managers and agents looking for kids. I know a lot of kids and their moms [who] got very proactive with their careers and did it themselves.
What advice would you give your younger self?
Identify the trends and stay away from them. The industry gets really trendy, and once something happens, everybody feels the need to do that. I try to tell people that, now, whatever everyone else is doing, just do the opposite. I remember there was an audition—I must've been 7 or 8… At the time, those two-tone baseball T-shirts, every kid was showing up in them. They looked like carbon copies of each other. You want to be unique and not be like everybody else.
What's your worst audition horror story?
I was 19, and I was auditioning for "Ant-Man." They had this line [in which] the character was listing coffee orders for this crew. I had done six auditions ahead of time, and I'd gotten the line right every single time. I got into the screen test with the cast, and for some reason, I couldn't get this line out. I did it three or four times, and they kept having to stop the scene for me. Paul Rudd was there, Michael Peña was there. The director at the time was Edgar Wright, and he was there as well. I ended up not getting it and slipped into a deep, dark depression. But three weeks later, Edgar Wright dropped out of the project due to creative differences, and they ended up cutting the character anyway. It freed me up to go do "The Walking Dead."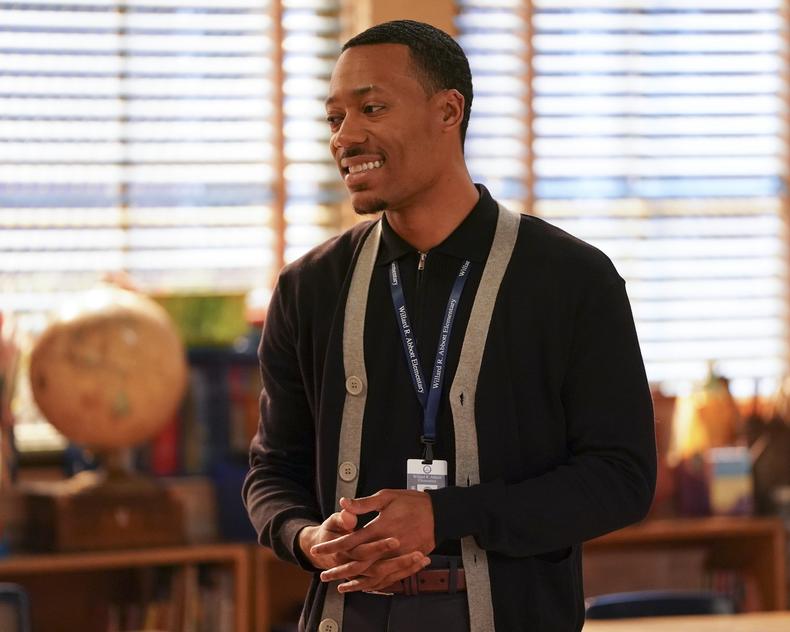 "Abbott Elementary" Credit: ABC/Gilles Mingasson
It's funny how these things work out.
I try to tell people that all the time. At the end of your year, if you can, go back through your email, look up every project [you auditioned for], and see what happened. Most of them don't ever get made. You may have gotten rejected on a project that never saw the light of day. It helps [to give you] context: Would it have been worse to have gotten it and then had the character cut, or to have not gotten it in the first place?
Of the roles you've played, which one shaped you most as an actor?
I would say it's a time frame more than a role. I had just done "Dear White People," and I rolled into "The Walking Dead." I was trying to figure out what my style was as an adult actor and what kind of actor I wanted to be. Those two roles gave me the freedom to figure it out. I also got a chance to work with really giving actors. ["Walking Dead" star] Andrew Lincoln is one of the best No. 1s to ever do the job. I really saw how I wanted to be, not just on-camera but off-camera as well, while working within an ensemble. That's why even to this day, I always want to seek out an ensemble. When it's clicking and everyone's firing on all cylinders, there's nothing better than that.
What's your dream role?
I've had a lot of really good stuff come my way. Right now, I'm not sure. When I get into a project, I get tunnel vision—and that's where I am with "Abbott." I can't really see past "Abbott" right now. Thankfully, a lot of my dreams have come true already.
This story originally appeared in the Feb. 9 issue of Backstage Magazine.