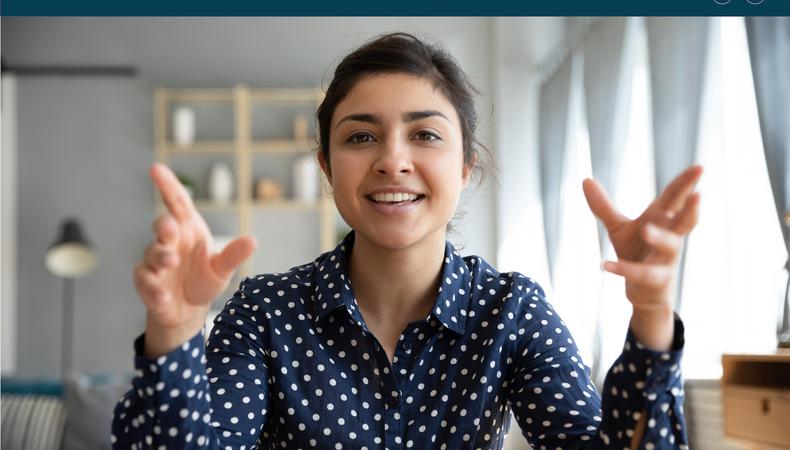 Daniel Robert Sullivan has been virtually coaching students through college auditions for years. The only difference in this coronavirus age is that he's now virtually coaching them for virtual auditions. Sullivan hopped on the phone with Backstage to discuss what is different about the virtual audition playing field, the biggest mistakes students have been making during this time, and the technical tools that can give you an edge.
How did you first become an educator?
I'm a professional actor, but I have a teaching degree and a teaching background, so it's always been my side thing. I got into coaching many years ago in New York with high school students from all the boroughs who were exploring the New York schools. I started off helping New York City students get into the New York state schools, and it's grown from there. As an actor, I've been on the road a long time, first with "Jersey Boys" and then "Motown," and now, pre– and hopefully post–COVID-19, with "Dear Evan Hansen." Coaching remotely started becoming my thing when I went on the road, so I feel slightly ahead of the curve as far as being used to coaching actors remotely.
Since you were already coaching virtually before the pandemic, has anything in your practice changed now that everything is remote?
The new thing is that students themselves are starting to realize this is the only way to do it, which has actually helped me a bit. It's not me going to them trying to convince them this is a valuable tool, but them coming to me because it's the only tool. I can't say my exact practice has changed, but with students, truthfulness has become more important than ever. From a distance, we can hide some truthfulness; onstage, we can hide some. On camera, where all the auditors will be seeing these students now, they need truthfulness in their eyes, in their jaw, in their brow—small physical things that reveal themselves when their acting is truthful. My goal now is to convey the idea that the auditors are seeing them up close and personal more than ever before. How do you make your work more truthful? It's the same thing actors have been discovering for generations: objectives and actions.
So, unlike pre–COVID-19 times, when you were virtually coaching actors for in-person auditions, now you are virtually coaching them for virtual auditions?
Exactly. The first level of this process is the same as it has been for quite a few years now, because all the elite schools have been doing prescreens digitally for years. Level one coaching is about the prescreen, getting yourself into the initial audition out of the hundreds who are submitting videos. The new bit is when that initial audition happens. Some of the schools are planning to do it one-on-one; some are doing group Zoom sessions. That's tricky, because, especially in the group Zoom session, you have to level the playing field. I tell my students, "We're planning for it. It hasn't happened yet, but when it comes, imagine you're looking at 20 actors on a screen, all of whom have already passed the prescreen, so you know they're good." Also, they can say they want to bring you into their school regardless of your technology or the background in your room, but you want to be the one who looks professional, who sounds clear and concise.
What does one of your coaching sessions typically entail?
The first step is seeing what material they already have available to them, and perhaps coaching them to find or even providing new material if the material is not a good fit. There are certain things that are very important in choosing material for the colleges these days—without a doubt, playing your age and playing your truth. We don't want the students misrepresenting themselves. We want something that is absolutely true to who you are. I can help students discover great objectives and great actions, but I can't say what's truthful to them. This year, there is a focus on lifting more BIPOC actors. For all the systemic racism that exists in the professional world, schools are starting to check themselves in their role as gatekeepers in the industry. As a coach, I want to make sure that BIPOC actors, who I started working with almost exclusively when I started in New York City, know it's valuable to invest their own lived truth into a monologue or a song. Now is the time to abandon imitation or the way roles have always been played. Now it's valuable for actors, especially from the BIPOC community, to use writers who should be in the classic canon and maybe aren't. I hate to call this a new thing, but it's very clear there's a direct focus on it.
What are some of the most common mistakes you see students make in their virtual auditions?
A few things that are relatively common, and easy to fix: One is scaling a performance to the room that they're actually in. A lot of students are used to performing in their large school theaters, but that won't work on camera. It won't work for prescreens, and it won't work for those upcoming individual auditions. Another thing—and it's something I don't do well myself—is speaking concisely during the interview portion. There is not a need for a slate in most of these prescreens, because they're asked to upload a video of them talking or answering a few questions. Speaking concisely is a skill that needs to come across on video. Things like rambling and ellipses—they don't work on Zoom.
READ: How to Master the Zoom Audition
Is it best to use the whole frame of the video or to stand in one place for a virtual audition?
There's no reason to move around a lot. This sounds so simple, but the truth comes in the eyes and the body, and it's lost when there's too much movement on the screen. That's unfortunate for some people who have great command of their bodies, but most of the schools are asking for a chest-up video, and sometimes a three-quarter video, but what's not happening is schools asking for a full feet-to-head performance of a song or monologue. It might change later, but that's not the trend right now. The trend is direct-to-camera, truthful acting.
Do you have any advice for a student preparing for a virtual audition who does not have access to or cannot afford individual coaching?
There are a lot of great free acting classes online. Granted, a private coach gives you specific feedback, but there's lots to be learned by simply watching a great acting teacher speak about how to approach a monologue. Another thing I'm recommending is that friends who are all auditioning in the same season get together regularly to run through their material in a group Zoom session. It's good to see other people and see what they look like scaled down in a tiny box. Technology will never be the deciding factor on getting students into a good school, but especially now, we need to embrace the technology to level the playing field. They are very much helped by a good condenser microphone to the side of the screen; it sounds clearer. When you have a bunch of actors on-camera, the one with a great microphone is coming off a little bit better. Having a non-virtual backdrop in a solid color is a great leveler of the playing field, too. They used to talk about standing in front of a blank wall, which is great, but a wall with some color or some texture is even better. The days of standing in front of the white wall in your kitchen are behind us now. When a bunch of students are on a screen, the ones that look professional catch your eye. The one that sounds great on the microphone will reveal the work they've been doing more clearly.
This story originally appeared in the Nov. 19 issue of Backstage Magazine. Subscribe here.
Looking for remote work? Backstage has got you covered! Click here for auditions you can do from home!