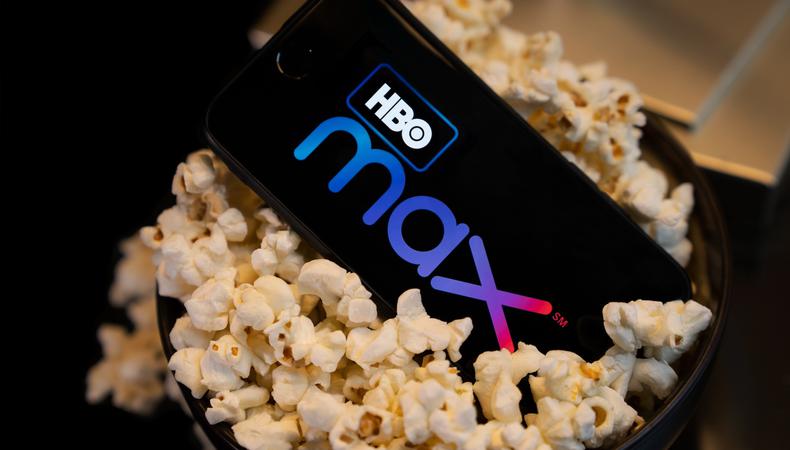 When Warner Bros announced it would be releasing its entire 2021 slate of films on HBO Max and in theaters on the same day, starting with "Wonder Woman 1984" on Dec. 25, it seemed that Christmas had come early for movie fans. But theater owners are not happy with this development.
The Dec. 3 announcement from Warner Bros. Pictures Group stated that in 2021, it will release 17 films in theaters and concurrently on HBO Max, including "In the Heights" and "The Suicide Squad." These films will stream on HBO Max exclusively for one month, starting from the date of the film's domestic release. It will then leave the platform and play exclusively in theaters domestically and internationally until the release window runs out. HBO Max is paying Warner Bros a licensing fee for the 31-day concurrent rights to the films, equal to the studio's portion of ticket sales in the United States (which is usually split evenly between studios and theaters).
Warner Bros calls this new move a "hybrid distribution model," and plans to use it only for the coming year, after which it will reevaluate. Both HBO Max and Warner Bros. are owned by Warner Media.
"We're living in unprecedented times which call for creative solutions, including this new initiative for the Warner Bros. Pictures Group. No one wants films back on the big screen more than we do," said Ann Sarnoff, chair and CEO of WarnerMedia Studios and Networks Group, in a statement. "We know new content is the lifeblood of theatrical exhibition, but we have to balance this with the reality that most theaters in the U.S. will likely operate at reduced capacity throughout 2021."
Though Warner Bros. has positioned this move as a "win-win for film lovers and exhibitors," the move has already been met with criticism.
Director Christopher Nolan decried the deal, saying in a statement to the Hollywood Reporter: "Warner Bros. had an incredible machine for getting a filmmaker's work out everywhere, both in theaters and in the home, and they are dismantling it as we speak. They don't even understand what they're losing. Their decision makes no economic sense, and even the most casual Wall Street investor can see the difference between disruption and dysfunction." The director also called HBO Max "the worst streaming service."
Nolan's film "Tenet" was produced by Warner Bros. and was released in theaters this past summer, grossing just $359 million on a $205 million budget. The disappointing performance was due heavily to the fact that theaters in Los Angeles and New York City, the two major American markets, were closed in efforts to slow the spread of the coronavirus. And the theaters that were open nationwide were only allowed to operate at partial capacity, also because of the pandemic.
This news comes at a precarious time for the movie theater industry. According to the National Association of Theatre Owners, 96% of U.S. cinemas have reported over 70% in losses in 2020. They've estimated that without federal help, 70% of their small and mid-sized theaters will go bankrupt or go out of business by January 2021. Regal Cinemas, the second-largest movie theater chain in America, recently announced it would close its theaters until further notice. And the largest movie chain, AMC Entertainment, has seen its revenues in its latest quarter plummet 91%.
AMC is among the heavy hitters not happy with the Warner Bros news. Its CEO Adam Aron said in a statement: "These coronavirus-impacted times are uncharted waters for all of us, which is why AMC signed on to an HBO Max exception to customary practices for one film only, 'Wonder Woman 1984,' being released by Warner Brothers at Christmas when the pandemic appears that it will be at its height… Clearly, Warner Media intends to sacrifice a considerable portion of the profitability of its movie studio division, and that of its production partners and filmmakers, to subsidize its HBO Max start up."
AT&T CEO John Stankey, who owns WarnerMedia, said the decision was influenced by other distributors releasing their films exclusively onto streaming platforms, such as "Hamilton" and "Mulan" on Disney+. "We knew we probably needed to try something different," he said at the UBS Global TMT Virtual Brokers Conference. "We think getting the product out in the market in a staged way is important because snow-plowing all theatrical content into late 2021 or early 2022 probably isn't going to help anybody.
"The market," he added, "isn't going to dramatically increase in size of the number of people that want to see that kind of content in a theater."
Stankey also expressed skepticism that audiences will automatically flock back to theaters when it was safe to do so. "Based on our best discussion with experts, we were going to be in a situation where the psyche of the population and people's willingness to go back into large venues, go to concerts, do big group things, that's going to be a little bit of a prolonged recovery," he said.
Stankey also admits there's been "a degree of noise" over this news. But he considers the move a "win-win-win type of solution here. There is a win for us. There is a win for our customers. And there is one for our partners," saying that, "giving theater owners a predictable release of content over the next several months that they can plan around and start to work their business around is a good thing for them."
Even though Stankey is unsure when audiences will return to movie theaters, cinema owners are more optimistic. Both Aron and Cineworld, which owns Regal, believe that the COVID-19 vaccine will help bring patrons back. The Pfizer vaccine was found to be safe and effective according to documents published by the Food and Drug Administration on Dec. 8, the same day that the UK began inoculating its population.
Indeed, on the same day, both AMC and another U.S. theater chain, Cinemark, saw their stocks go up.
"We are very encouraged by the giant steps achieved recently with regards to the COVID-19 vaccination process, which is expected to be put in place earlier than previously anticipated," said Cineworld in their statement. "This will generate significant relief for our industry and enable our cinemas to make a great comeback. We believe that at such a time, WB will look to reach an agreement about the proper window and terms that will work for both sides."
Cineworld also said it plans to reopen its UK and US theaters by March 2021. "Big movies are made for the big screen and we cannot wait to reopen our cinemas in Q1 in order to offer our customers, as always, the best place to watch a movie."
Looking for remote work? Backstage has got you covered! Click here for auditions you can do from home!