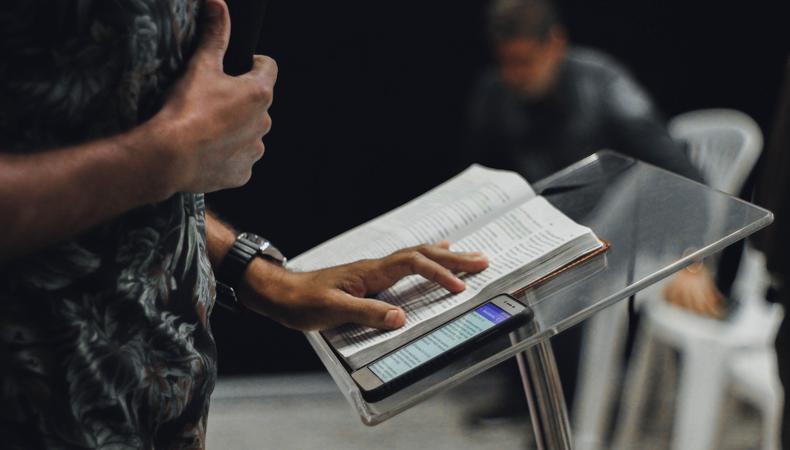 Acting is a business. Actors have to be on the top of their game not only in training, but also in marketing and self-promotion. It's a career path in which many actors think they have to be overly aggressive to get a casting director to notice them. But it's important to note that there is a difference between best marketing practices and harassing a casting director. Here are five key ways to help actors market themselves effectively to television, film, and commercial casting directors.
How to make yourself more marketable.
1. Workshops. There are a number of companies and acting schools in Los Angeles that hold casting director workshops. It's important to do your research! Those types of networking workshops can be a great way to meet and perform for a casting director who otherwise wouldn't know you. Casting director workshops should never make any promise of employment. Make sure the invited guests are currently casting a project and that you will be able to show them your headshot and résumé.
2. Postcards. Booked something worth sharing? Whether it's a web series or feature film, let the casting directors know! When used appropriately, mailers can remind a casting director that you're around and working. Often, you can find casting director addresses on your audition notices, but in case they switch casting offices, you can look up their information. Mailing postcards are most effective if you have previously met the casting director at an audition or workshop; your headshot will be recognized. However, you may still mail casting directors you don't know announcing where your latest acting work can be seen. Postcards can also be effective for people who are a very specific type. (For example, an actor who naturally looks like a wizard should mail postcards to casting directors who are currently working on fantasy projects!)
This is what you find in an actor's marketing toolkit.
3. Thank you cards and gifts. A casting director has called you in—fantastic! Send them a thank you card. Did a casting director recently call to book you? Yes, also buy them a gift. Gift cards are usually the best way to go. Some actors prefer sending wine, an Edible Arrangement, or other generic gifts, which are also acceptable. No matter what you write in your thank you card, do not add glitter. Casting directors get lots of cards per week and often complain about glitter because it spreads everywhere. A simple handwritten personal message inside a thank you card along with your gift will make a good, lasting impression.
4. Parties. It's possible to run into a casting director at a friend's birthday party or industry event, but that doesn't mean it's necessarily an appropriate time to pitch yourself for a role. However, it is a good idea to get to know them as a person and become acquaintances. Casting directors are people! They want to be treated as such instead of being treated as a ticket to your next audition. And chances are, if you are friendly and not pushy, they'll want to call you in when a role is right for you. Know social cues, and when in doubt, a compliment will always work to begin a nice conversation.
What social media does an actor need?
5. Social media. Start your own Facebook page, Twitter, Instagram, Vine, and more to promote yourself. If you're going to become friends with casting directors on Facebook, fantastic! Send a friend request and put the ball in their court—wait for his or her acceptance. There is no need to send a follow-up message. Once friends, make sure you're posting positive material, updates, and footage of your very best work. Again, don't bombard them on their personal Facebook pages, but let them observe your status updates on their timelines at their own pace.
Drop-offs can also be helpful, but only on very infrequent occasions if you know the casting director is comfortable with receiving your headshot and résumé outside of agency submissions. I normally never recommend crashing an audition, but there have been actors who have booked from crashing auditions. There are always exceptions, but I recommend not assuming you're the exception every time.
The most successful way to market yourself as an actor is to build positive relationships with casting directors through workshops, social media, parties, industry events, and more. Above all, take special care to be kind in all of your marketing. This will speak volumes about your character. What casting director wouldn't want to work with a kind, caring actor? So be one!