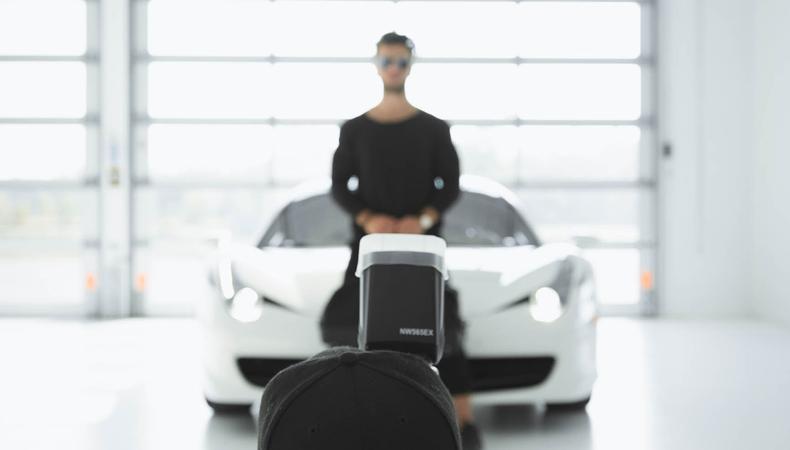 During a commercial modeling job, you'll be taking still photos for ads in media like magazines, billboards, websites, and newspapers. Unlike fashion modeling, all sizes, ages, and types are needed for commercial gigs. But what exactly are casting directors seeking in talent?
There are a number of things that commercial modeling CDs both expect and look for when helping their clients make decisions about models. One is that talent is punctual. Most commercial modeling go-sees (auditions, in non-industry terms) don't have a specific time slot for models—so if you're an actor supplementing your income with these jobs and you're used to union auditions, this will be a big difference. For a union audition, you're given a specific time to read with the casting director but for these go-sees, models can be seen at any time. So, if casting is happening from 10:00 a.m. to 4:00 p.m. then the model can show up at any point during those hours to be seen. Casting directors will only consider working with models who are prompt and reliable, so don't show up after this time period. If a model shows up late, they will not be seen. Not showing up on time could leave a lasting negative impression on the casting director.

You should also make sure you have all of the information you'll need to fill out any forms once you're there. A casting director and client will have serious issues with a model if forms are not filled out correctly. You should have your personal information, availability, statistics, and other relevant details handy. Models need to know about any potential conflicts as well. When you're attending a casting, you'll be asked to list any previous jobs you've had in the category of that ad whether it's pharmaceutical, insurance, fast food, or another area. Not answering questions honestly and accurately could create both relationship and legal issues.
READ: How to Become a Model
Casting directors like seeing that models can take direction and show the looks requested too. Similar to acting auditions, sometimes a casting director will give additional information to help you give the needed look and expression. If the go-see is for a pharmaceutical campaign, for example, the "patient" will need to know what type of look is needed and this is where acting skills can be essential. Show the casting director that you have the ability to take direction and give a variety of emotions. This will give them more confidence in recommending you as the right person for the job.
While at a go-see, don't try to get into long personal conversations with the casting director either. They're very busy and need to see many models. Don't ever begin discussing personal issues, frustrations, or anything negative in your life if the casting director asks how you are. Just say that everything is great and how happy you are at getting a chance to "play" at the go-see. A positive and professional attitude is what the CD is looking for.
Ultimately, remember to have a great time and enjoy yourself. It's that spirit the casting directors want to see from models during a go-see. If you can keep all of this in mind, you'll be just the type of person the CDs want to recommend for the job and bring back for future castings.
Now that you know what the casting directors are looking for, check out Backstage's modeling listings!
The views expressed in this article are solely that of the individual(s) providing them,
and do not necessarily reflect the opinions of Backstage or its staff.