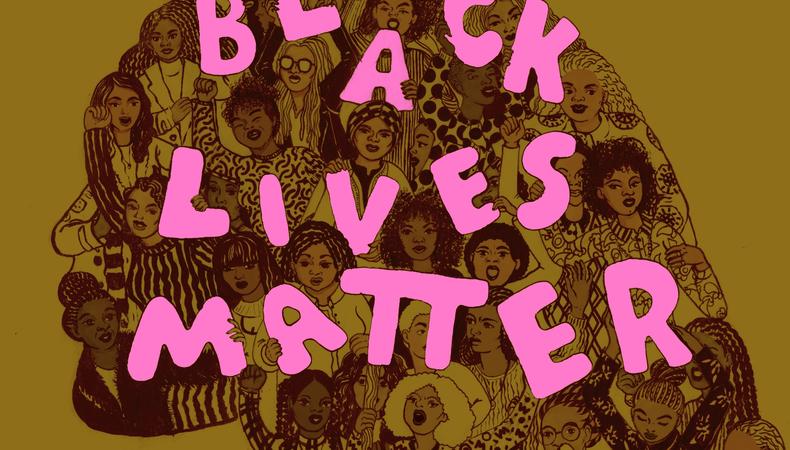 In Angie Thomas' best-selling novel "The Hate U Give," protagonist Starr Carter accepts a ride home from her childhood friend Khalil only to witness him be pulled over by a police officer and shot dead. The story tracks the fallout in Starr's predominantly black neighborhood, the contrasting reaction at her mostly white private school, and her own trauma from witnessing the event. It's a fictional account inspired by true, timely events, so the screen adaptation from director George Tillman Jr. and the late screenwriter Audrey Wells required extreme care with the details, especially when it came to casting. That's where casting director Yesi Ramirez ("Moonlight") came in; she underwent a nationwide search to find and flesh out the perfect ensemble.
Describe the casting process for "The Hate U Give."
George had a pretty clear vision of what he wanted, and that was helpful. He also had a list of people he had either worked with before or admired their work. The big challenges came with the roles of Chris, who ultimately was KJ Apa; Kenya, who is played by Dominique Fishback; and Seven, who is played by Lamar Johnson. We auditioned a lot and looked for people around the country. For the role of Seven, in particular, we did a big online open call and had a local casting director who was reading for some of the roles out of Atlanta.
How did the book affect that casting?
It was really important for us to stay true to the book because it was so well-written, but also to be very true to this world and in particular to the African-American community. We wanted the actors to feel genuine and real. But the most important thing to me in any project is to find the best actor for the role. I hope that the best actor fits in the world and fits the character, especially if there's source material. It affects the process, but at the same time, it doesn't. I don't dismiss actors if they're the best for the role but don't fit the character exactly.
What do you look for in self-taped auditions?
Part of it is fitting; if I think they have the right look that fits into the world that's being created. With Seven, you have to believe that he's rough but also fun and that he's part of this dual family. You also need to believe that he is Starr's half brother and [also] fits in [with] the Sekani character. When auditioning, I look to see if can they encompass the character and I redirect them and put them in a space. If I push them in this direction, how are they going to respond? Do they have humor? Some of the characters have humor and there are light moments in the film, so can they do that but also hold their own in a dramatic moment?
Why was this cast important for you to get right?
I want little girls like Starr out in the world to see themselves in these characters. I want little boys like Seven or Sekani to see themselves. I also want Haileys to maybe take note of comments that they make. I think in order for the audience to relate and possibly take pause and question their motives or what they say or do, it's important for them to live in and believe this world and put themselves in it.
READ: Amandla Stenberg Leads Powerful 'The Hate U Give' Trailer
What can an actor expect from auditioning for you?
I would hope they're coming into a comfortable environment; I like to make actors feel comfortable when they come in. I'm good at figuring out if an actor is coming in nervous or if they're coming in and they don't really know the material. I try to work around whatever the situation is. It's really important to be prepared, because then we can play more and try different things and get you to the place that you need to be. I think it's important to trust a casting director. They want you to get the part, and they're fighting for you to get the part, but we can only do so much. If you come in unprepared, there's only so much fighting for you I can do.
What shouldn't an actor do in your audition room?
I've been in the situation where I audition actors and they retaliate or fight me on something. I'm not there to steer them wrong, I'm there to steer them in the right direction. I have all the information in my mind: what the director wants, what the studio wants, what the vision is for the script. Don't fight that. You might think that I'm having you do something that doesn't make sense for the character, but it does make sense to me and it's a way of getting you to a place without you even realizing you got there.
How is casting in-house for Fox different from working independently?
It's a little bit more involved. I'm generally involved now on the project at the early stages, even before it's greenlit. I'll start putting lists together and I'll live with the project sometimes a lot longer than usual. If you're independent, you get brought on when the film is greenlit and it's ready to go for the most part.
What advice do you have for actors as a CD?
It's really important to be proactive in your career like you would have to be in any career, whether it's taking classes or doing theater. If you are sitting around waiting for opportunity to knock on your door, you're doing the wrong thing. I have a nephew who has just moved out here to try and be an actor, and I tell him all the time: Make videos with your friends or write something and post it online. If no one sees it, at least you're getting experience, and that experience will help you when you get in the audition room and working. Going to theater classes can help you network and make connections and meet other people. It's important—the way it is in any career—to network and meet people. The more people you meet, the better it is in the long run.