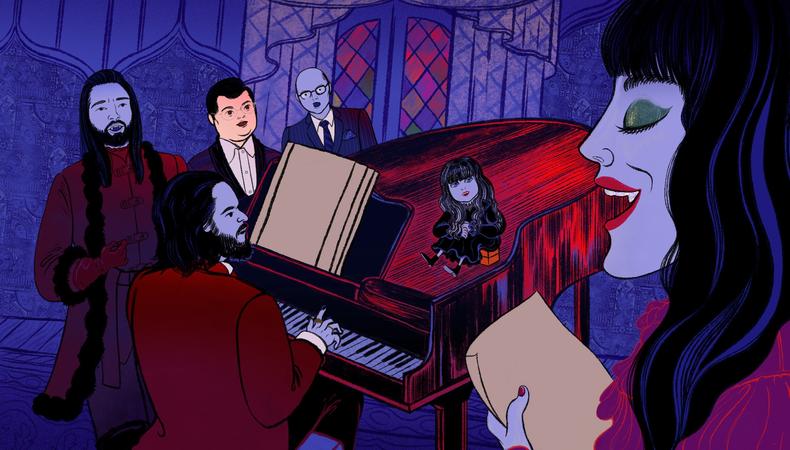 As the casting director for quirky comedies like "Search Party," "Life & Beth," and "At Home With Amy Sedaris," Gayle Keller knows how to find funny actors. But on FX's oddball vampire mockumentary "What We Do in the Shadows," the three-time Emmy nominee is frequently tasked with casting talent to serve as foils for the show's blood-sucking, over-the-top leads. Those roles call for a special mix of comedic know-how and restraint, which, Keller explains, can be tricky to coax out of an actor when she's not in the room with them.
How would you characterize the relationship between the casting director and actors?
You can't really do this job and not want people to succeed—or to find actors that are going to make you look good. We all help each other. If I bring actors to a project and the creative team is just like, "These are so amazing," then I'll get work again! It's a win-win situation when we work together, trying to achieve this common goal: They're trying to get a job, and I'm trying to cast someone. I'm there to support them. I think actors don't always know that, and if they did, they might be more relaxed in the room. It might help focus them to know that there's someone on their side.
"What We Do in the Shadows" is such an unusual series. What do you look for when you're adding to the cast?
In the beginning, they wanted this very grounded, realistic acting so that the series regulars—our vampires and Guillermo—were the ones who were ridiculous. So we had to find people who could work with that comedy. It's like having a straight man—but a straight man still has to be good at comedy.
What's the key to being a good straight man?
Sometimes actors aren't aware that they're doing a whole lot! I think it's about understanding you're not doing too much, but you're in the scene in terms of timing and of how the comedy should work. It's playing off of the other characters—playing to who they are, but kind of being a version of yourself that reacts to them the way you would react.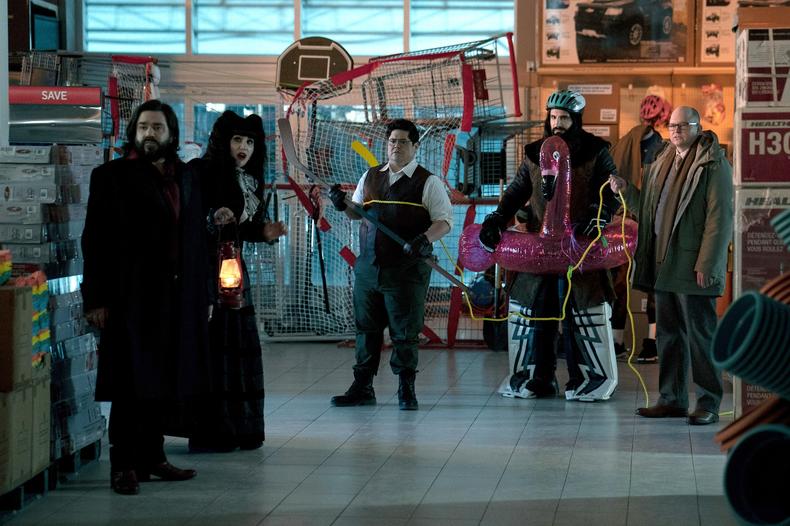 Matt Berry, Natasia Demetriou, Harvey Guillén, Kayvan Novak, and Mark Proksch on "What We Do in the Shadows" CRED Russ Martin/FX
"What We Do in the Shadows" is about to debut its fourth season. What should actors bear in mind when auditioning for an established series like this?
It's very easy for an actor to prepare, because all they have to do is watch episodes of previous seasons. Get a feel for the tone, get a feel for who these other characters are. If you're in a scene with Kayvan Novak as opposed to Matt Berry as opposed to Harvey Guillén, if you understand their character, you'll have a better sense of how you relate to that character.
What if you're auditioning for a new show or movie and don't have that advantage?
Actors can look up [the creative team] and look at some of their other work. For instance, ["WWDITS" creator] Jemaine Clement did "Flight of the Conchords," and Kristen Schaal was on that show. He didn't know Kristen before that show, but she became a regular, and we've added her to our season because her comedy made sense to him. She understands his comedy. So then you think, What kind of actor is Kristen Schaal? You can educate yourself on what is surrounding the project. I think that will inform an actor about what kind of comedy [the creators are] looking for.
This story originally appeared in the June 9 issue of Backstage Magazine.