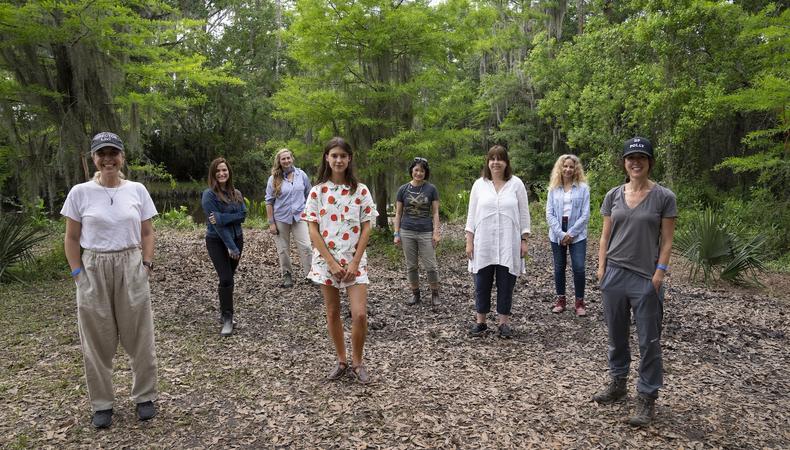 A film set is a collaborative ecosystem. All roles and departments must work together in order for a project to thrive. For "Where the Crawdads Sing," the film adaptation of Delia Owens' bestselling 2018 novel, the director and department heads joined forces to bring to life the story of Kya (Daisy Edgar-Jones), a young woman who's left to raise herself in the North Carolina marshlands after her parents abandon her. Now in her 20s, she is the primary suspect in the murder of a man she was once involved with. Here, the director, screenwriter, costume designer, and cinematographer share their accounts of how they brought this story to the screen and their best advice for other creators interested in breaking into their fields.
On their experience making the film:
"My first movie, 'First Match,' was an independent film that I wrote and directed that was born of my imagination and characters I created and knew inside and out. It was a different experience, adapting a beloved book and feeling this pressure and expectation to live up to the love of the book, knowing there was this giant fan base, myself included." —Olivia Newman, Director
"The central challenge of this adaptation is that the book is from Kya's point of view, and cinematically, that becomes a whole different ballgame. What I worked really hard to do was give all of these characters moments when Kya's not watching them and moments of their own to build backstory or to build relationships. You can have these valuable moments between characters that will tell you so much about them." —Lucy Alibar, Screenwriter
"During the height of the pandemic in New York City, I gave birth to a girl. I came across 'Where the Crawdads Sing' a couple of weeks after giving birth, and it gave me complete solace and escape. When Livi Newman became attached, I wrote her a letter telling her how in love I was with the story. I spent hours researching and creating a look book, which reflected how I saw Kya." —Mirren Gordon-Crozier, Costume Designer
"When Livi and I first spoke [about the film], we were united in our love for the book and Kya's story. We wanted to create an authentic and naturalistic palette that would help the viewer connect with Kya's story and fall in love with the beauty of nature. We wanted to have lyrical camera movement to enhance this palette, highlight the romanticism of the story, and employ crafted frames that could enhance the performance and help the viewer [feel the characters' emotions]." —Polly Morgan, Cinematographer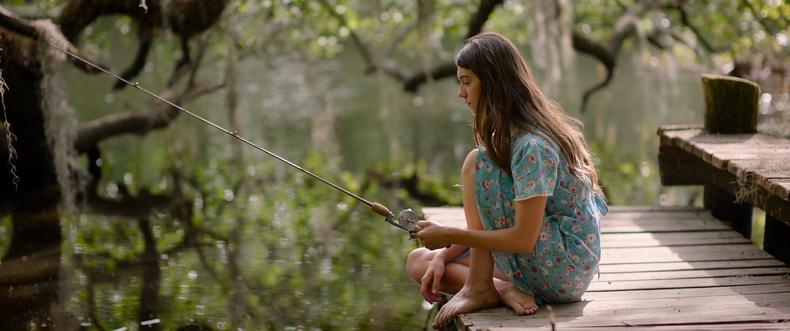 On achieving the look and feel of the movie:
"It starts with the script. I was really lucky to have a collaborator like Lucy Alibar who is from the South and really understood Kya's story. When I read her adaptation, I could see she was really able to capture a lot of the lyricism that's in Delia Owens' novel. That would help inform the lyrical visuals of the movie. When cinematographer Polly Morgan and I were talking about how we get across that poetry in the writing, we looked to filmmakers who are masters at filming landscape and filming very poetic stories: Terrence Malick and Jane Campion. We drew inspiration from those who came before us and had done it so well." —Newman
"Every studio draft I turned in went to Delia, and she was able to give notes. She made herself very available to me and Olivia about scientific accuracy. If Kya looks out and sees a bird and it's summer, this is the kind of bird that she'd see. It was very important to Delia to be incredibly authentic and incredibly accurate." —Alibar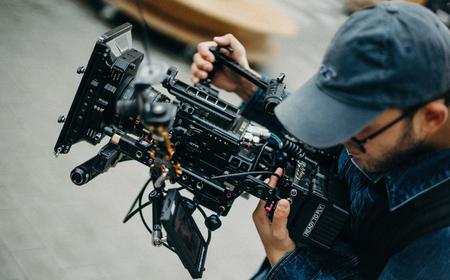 How to Become a Cinematographer
"Once I started to prep the job in New Orleans, we were able to [hone in on] who Kya really was. Since Kya is one with nature and doesn't care too much for fashion, we made sure she is always in sync with her surroundings and, at the same time, slightly behind in her silhouettes. For example, in 1960 when Kya was waiting for Tate to come back from college, she dresses up and puts on her favorite peach dress. We made it from a 1950s silhouette, since she got it as a hand-me-down. For every garment, we created a backstory to give it life." —Gordon-Crozier
"We decided to shoot large-format for the expansive field of view and used prototype spherical lenses created especially for us from Panavison. We wanted precise, warm, spherical flares but anamorphic fall-off and bokeh. They had soft, pretty contrast and helped [create] the pastel filmic look of the movie. We added film grain in post to enhance the lenses and push toward a period and timeless feel." —Morgan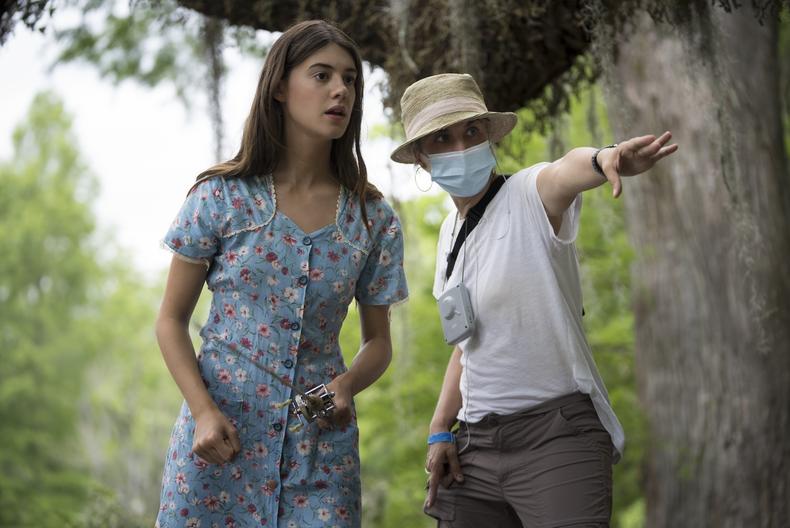 The advice they would give others who want to break into their fields:
"There are so many voices that deserve to be heard, and audiences are craving stories that [come from] a diverse array of perspectives. If you bring your passion and your vision and your perspective to your stories, there will be an audience. Never undervalue your personal connection to your stories." —Newman
"Read and watch things that you love. When I was a teenager, I tried to read books and watch movies that felt important or that other people told me were classics. Even if I didn't like them, I would make myself watch them. The work that inspired me is the work that I loved. Don't be ashamed of what you love. If you watch something stupid and love it, let it inspire you. Art is so personal, and as an artist, your relationship should be personal." —Alibar
"Take the time to research time periods. Dive into photography, research libraries, old magazines, and paintings. Study photography and how color actually appears on camera. Color is the most challenging part of this job, and the wrong shade of red can often throw everything off. Costume design is an amazing opportunity to study visual histories." —Gordon-Crozier
"[To break into this industry,] you need to be stubborn and never give up. You can't be afraid of long hours, hard work, and rejection. You need to have thick skin, and no matter what comes your way, you have to believe in yourself and keep pushing forward." —Morgan
This story originally appeared in the July 21 issue of Backstage Magazine.