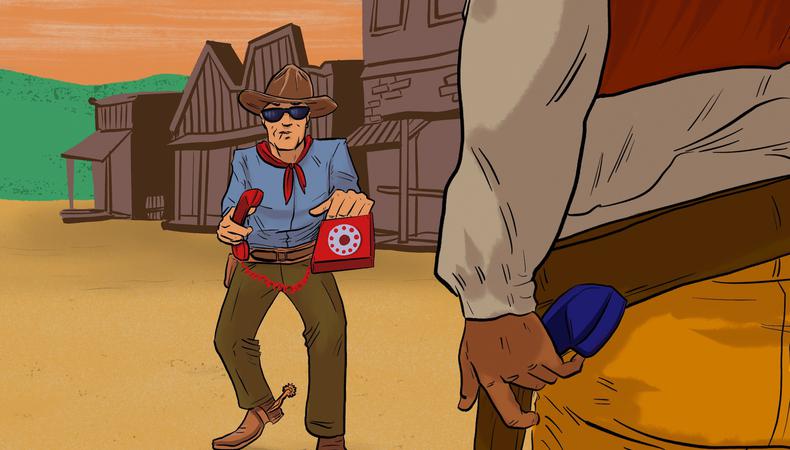 The key to a successful agent-client relationship is communication. You're probably nodding your head in agreement like a bobblehead on a car's dashboard. But for the concept to work, you have to be upfront about everything—and I mean everything. That goes double for bad news.
A client recently put himself on tape for a role in a studio film, and his performance got an excellent response. The director wanted to meet him in person, so I set up a time and hoped for the best. What I didn't know was that my client had gotten clipped pretty hard during a boxing class and was now the proud owner of a black eye. That's how he showed up for the meeting. The director was nice enough, but the guy couldn't stop staring at the actor's black eye, which had turned all shades of purple. Needless to say, we didn't get the offer.
If my client had been honest with me, I would've called the casting director faster than Superman can cross the ocean so she could give her director a heads up. If the director had known about the injury ahead of time, it would've been less of a surprise, and he wouldn't have been focusing on the damn thing during the entire meeting.
When I asked my client why he didn't tell me, the kid explained that he was worried the meeting would be canceled. That was an absurd concern; only actors think that way. I mean, it's not like he lost a limb. Everyone knows a black eye fades relatively quickly, and there was plenty of time between the meeting and the shoot. This whole situation would've been a non-issue if the actor had just told me the truth so I could have done my job.
The more I know, the more effective I can be. This story led to a missed opportunity. The next one ended up costing another client a great deal of money.
I used to represent someone we'll call Lisa. She had been working with a manager, and after a year, she decided to leave him. Lisa felt she wasn't getting enough bang for the extra 10%.
So far, so good. This sort of thing happens all the time. But Lisa kept putting if off because she's a coward about confrontation. She didn't even tell me about her plan to fire the manager. So when a substantial offer came in for six weeks on a film, I called the manager to share the good news. And then five minutes later, Lisa called the manager to fire him.
Had I known about Lisa's plan, I would've held off on that call. Now it was too late. So, thanks to yours truly, the manager became aware of the offer five minutes before he got canned. That meant he had the legal right to commission the deal. That was a nice chunk of change that Lisa could've kept if she had just been upfront with me.
I go out of my way to share everything with my clients. That includes the good, the bad, and the ugly. And I expect the same in return! That's the only way an agent and an actor can function as an effective team. And that's what you want, right?
Looking for remote work? Backstage has got you covered! Click here for auditions you can do from home!