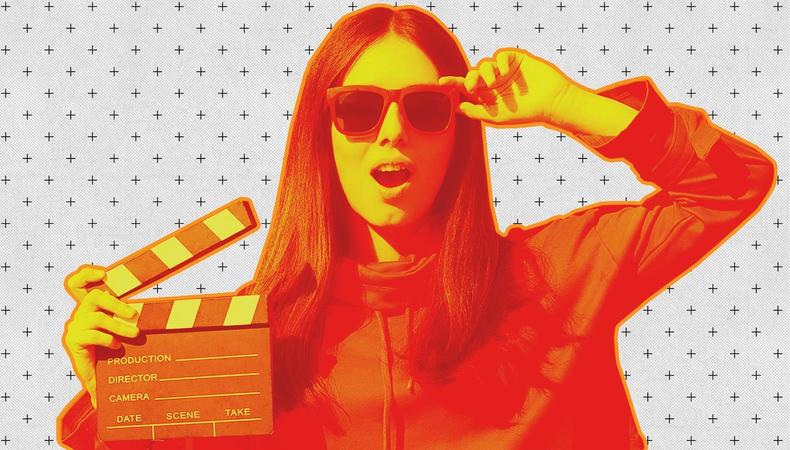 Q: Should you use props in a self-tape? —Sarah Ray*
For self-tapes, I advise my all actors to follow the same rules they would for live auditions: If it isn't essential to the character, scene, and reality you're trying to create in the monologue, don't use a prop.
There are exceptions. For example, I have a charming coaching client who does a very funny monologue about a bunny, and she uses a stuffed animal—a very small, fluffy, furry animal held close to her chest—to great comedic effect. She's been called by agents and casting directors because they remember her. This is a bold choice, but it is consistent with all of her marketing efforts—her headshot, sizzle reel, and website—which all show the same cute, sweet girl. So that specific marketing tactic paid off; they remember her as the cute girl with the bunny.
Generally, because you're seen in medium close-up on Zoom, Skype, or on-camera (if you tape the audition yourself), you should ask yourself what's important. What are they looking for? Well, they're trying to see if you can act. They also want to see what you look like. What kind of roles can you play—your type, marketability, and castability? Are you compelling, exciting, and memorable? Do you have that "it" star energy? That's a lot to show in a small frame, and you want the focus to be on you, not on a prop.
READ: Your Guide to a Perfect Self-Tape
Most industry pros I've worked with decide if they want to audition, cast, and work with an actor in the first few seconds of a self-tape, so first impressions do count. More important than a prop is what you are wearing. Is your look polished and professional? The color and style of clothing you're wearing tells them immediately how to cast you. For example, a navy blazer or a gray suit might bring a lawyer to mind.
These wardrobe choices suggest what role you're going for and make you memorable. Casting directors still want to see good work in your audition, but they'll remember you more often if you make a specific wardrobe or hairstyle choice. Being camera-ready, polished, and professional-looking is more important than holding a prop.
*Submit questions for our Experts on Backstage's Facebook or Twitter accounts or via our forums page at backstage.com/forums!
This story originally appeared in the Feb. 18 issue of Backstage Magazine. Subscribe here.
Looking for remote work? Backstage has got you covered! Click here for auditions you can do from home!
The views expressed in this article are solely that of the individual(s) providing them,
and do not necessarily reflect the opinions of Backstage or its staff.