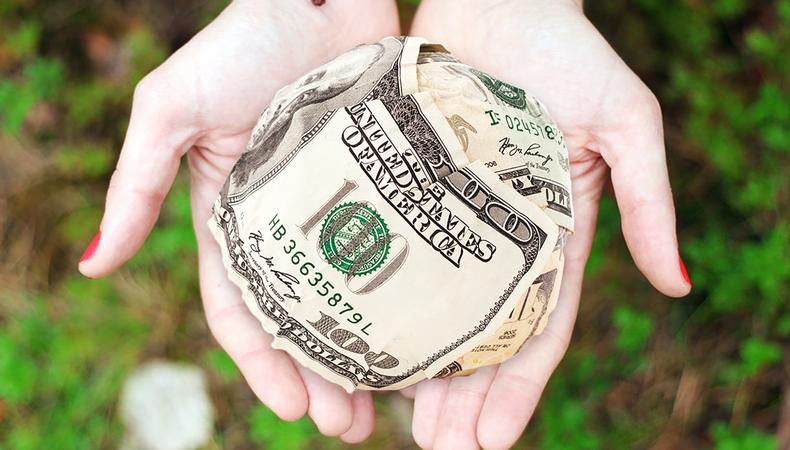 When you take stock of acting hits and misses, I encourage you not to evaluate your career by placing any personal or professional value on the actual dollar amount your acting generated. Income from acting, or the lack thereof, isn't an indication or reflection of a career issue or the need for a career action plan reboot. We're in a singularly unique industry where you shouldn't let fiscal matters define you.
Earning a living as a working actor is a great gift and a stress reliever, for sure, if you've had to supplement your income by working in a job that tests both your patience and your tolerance. But your ability to not have to do that other work or being able to do less of it has become a big step to climb due to the state of the industry. The business model no longer works, but for many, it never really has. It's always been a challenge for the working actor to sustain a living from their creative endeavors alone.
Earning income from an acting job brings with it the feelings of accomplishment, achievement, relevance, and validation that can go a long way in extending both your patience and your tolerance for the other job you rely on to bridge the financial gaps between paid performance opportunities. Just because an acting job doesn't generate a paycheck though, doesn't mean that unpaid gigs are unprofitable. Indeed there's usually a win from each of them. However, it's in how you define this profit that can make all the difference.
Recognize and embrace the value of every earned credit you've garnered. An unpaid role in a friend's production or any acting opportunity that stirs excitement may not put many dollars into your bank account. But the opportunity to add a new credit to both your résumé and your IMDb profile has added value that exceeds far beyond what you might have been paid for that work.
Those of us who represent talent don't make a dime unless you do. Actually, it would be 10% or 15% of that dime. However, a smart talent rep understands the playing field. We know that having the ammunition of a new credit to highlight in an audition request submission and pitch is a valuable asset in impacting a casting director's thoughts of our client. It's critical in the growth and development of a professional acting career that our clients are always on the lookout for great opportunities, beyond the auditions and jobs we work hard every day to generate.
The new acting business landscape continues to require adaptation, patience, and strategic planning for all of us. While earning a living for either actor or talent rep has always been a math challenge, it's a different math problem because of these new factors.
While becoming rich and famous should never be an actor's goal, having your sights set on making most of your living from the artistic work you're able to do is a great career goal. Usually, though, that takes time. In your evaluation, until you get there, don't count your career progress by just the dollars and cents you might have earned from that work. Always include the value of an opportunity as an asset in your assessment of how you did this year and what you have to show for that work.
Looking for remote work? Backstage has got you covered! Click here for auditions you can do from home!
The views expressed in this article are solely that of the individual(s) providing them,
and do not necessarily reflect the opinions of Backstage or its staff.