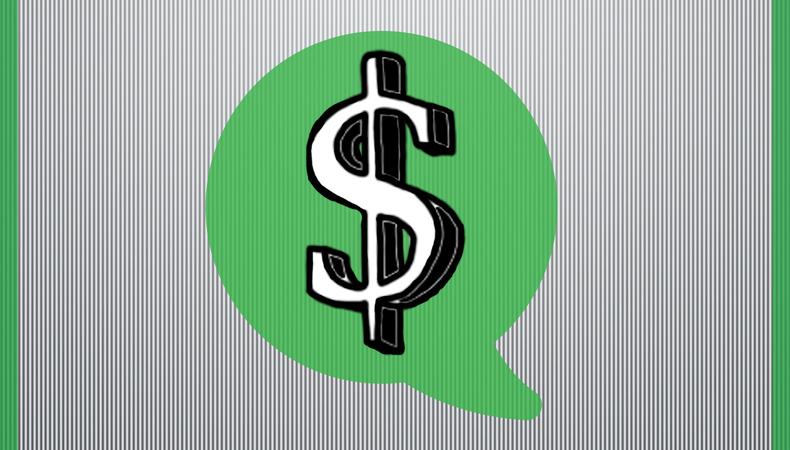 It's no secret that the life of an actor entails sacrifice and struggle. While the most famous actors command some of the biggest paychecks in the world, they are part of a small percentage of working actors. Most actors don't embark on their journey for fame and fortune: they do it for love. But the luckiest actors are the ones who get paid to do what they love. Making a living as an actor is not impossible, but it is very, very difficult, and you'll have to shift your perspective. Acting is not a steady, salaried gig in which you'll know exactly how much money you have coming in each week for the next few (or many) years of your life. But with commitment, resourcefulness, drive, budgeting, smart planning, and prioritization, you can join the coveted ranks of working actors.
If you want to know exactly what it takes to make a living as an actor, read on.
The Great Wide World of Acting Jobs
Other Ways to Use Your Acting Skills
How to Prepare Taxes as an Actor
Join SAG-AFTRA and Actors' Equity Association
Have Patience and Love the Journey

Making the Commitment
The first step to making a living as an actor is making a commitment to yourself. If you want acting to be more than just your hobby, you need to treat it like a job. Acting is not a career you can pursue half-heartedly. You'll need to focus all your energies and efforts toward your ultimate goal of being a professional actor.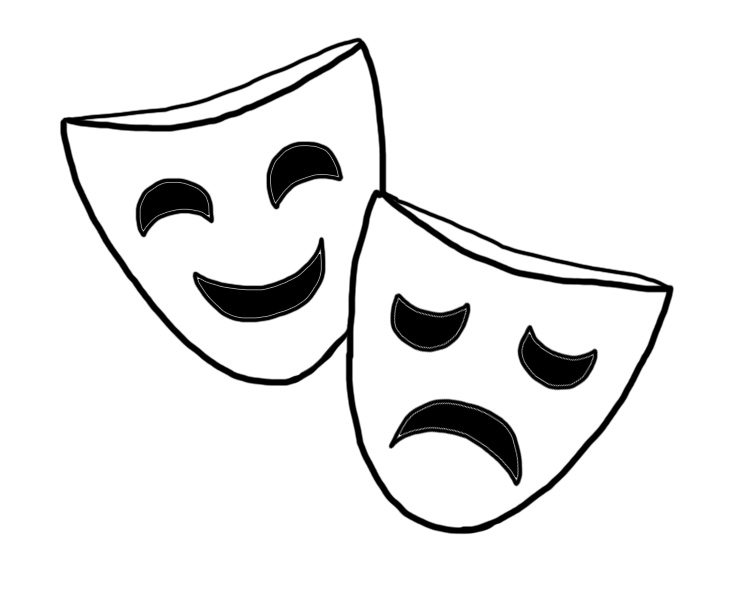 Prowl castings like it's your job. Sign up for Backstage and seek out every opportunity you can find. No one will hand you jobs, especially in the beginning. It's up to you to go out there and find them.

Be the best that you can be. There's no shortage of competition for acting jobs. In order to book, you will have to set yourself apart and be at the top of your game. That means taking classes, working on monologues and scenes, keeping abreast of industry trends and news, and keeping your marketing materials up-to-date.

Maximize your skill set. Identify and hone the special skills and talents that set you apart; they can get you into more audition rooms. Athletic skills like parkour, for instance, are often in demand, as are the ability to play musical instruments and various styles of dance.

Crush the audition. Most actors hate auditioning, but it's a necessary evil. Our advice? Get good at auditioning. Auditioning is a skill. Think of it as a muscle that you need to warm up, condition, and flex regularly; you can't expect biceps if you don't go to the gym. Instead of seeing auditions as a chore, think of them as a chance to act, to practice for the next, and to make new fans.

Limit yourself to paid work. It's impossible to make a living as an actor if you only do unpaid work. Acting is hard work, and as with any job, you deserve to be paid for your time. You are a professional; it's within your rights to demand to be treated as such. Backstage has a "paid only" filter which you can use to only search for paid gigs.

But don't rule out the occasional unpaid gig if you can afford to. Not all productions can afford to pay, and some unpaid projects can pay off in unexpected ways. If you see artistic value in the project, think it will help you grow as an actor, believe it is a story that needs to be told, want to add credits to your resume or certain clips to your reel, or have a chance to make promising connections within the industry, it's not a bad idea to consider the occasional unpaid gig every now and then. Student projects in particular can be an investment, as their films often make it into the festival circuit, and these fledgling directors often have bright futures ahead of them.

Work as much as possible. Work begets work. Every gig, no matter how small, is part of your journey and offers you the chance to practice your craft, to learn from other members of the community, and to grow your network. Each job could lead to the next. Stay in touch with people you work with. The AD on that student film set might end up snagging a job at a big casting agency in a few years. Be sure to exchange information when you wrap on a gig.

Be a consummate professional. Unprofessional behavior on set can ruin your chances of being hired again. Word travels fast in the industry. Be on time, know your lines, and don't be a diva.

Network. Referrals are the oil in the cogs of the industry machine. Directors, casting directors, and other actors prefer to work with people they already know. Go to networking events. You'll get to meet like minds, and you never know who you might meet. Always carry business cards with you.

Find an agent. Your agent only makes money if you make money, so it's in their best interest to push you for high-paying jobs.
WATCH
How to Become a Professional Actor
RELATED:
The Great Wide World of Acting Jobs
If you're reading this page, you likely already have an idea of the type of acting work you entered the industry hoping to do. Maybe you dream of enthralling a full house in a Broadway theater, or long to see yourself on the big screen someday. The traditional conception of an actor is of someone who works in the trifecta of film, television, and theater. And while these jobs certainly abound, there is a whole world of opportunities outside of these fields. Acting is a vast and varied career field that encompasses opportunities you may have never even thought of: many of which pay, and some of which can indeed be quite lucrative. You might find that these jobs help you to support yourself while you audition for those coveted film and theatre productions, or you might enjoy them so much that they could develop into a career path in their own right. Here's a guide to some of the major types of acting jobs:
Film: Movies are a classic American pastime, and all actors dream of seeing themselves on the big screen. Hollywood is the historical, but no longer undisputed center of filmmaking. Blockbuster movies are great, but there is an incredible range and variety of exciting new independent and short films being made

TV: TV is enjoying a golden age, and actors are reaping the benefits. Shows like Breaking Bad, Lost, and The Sopranos have revolutionized long-form storytelling, which means opportunities abound for fresh new faces to break in. Each episode of a long-running season abounds with opportunities for day players and under-five roles. Landing a plum role on a long-running television show can provide the stability so elusive in the notoriously precarious life of an actor. Series regulars and recurring guest stars have the chance to dive into and develop a character over the course of several seasons.

Web Series: Netflix and Hulu have expanded the realm of television beyond cable, and more and more independent content creators (including proactive actors creating their own opportunities) are bypassing TV gatekeepers to create their own content online. These jobs might not pay much in the beginning, but can gain fan followings (which can translate to additional funding from Kickstarter and Indiegogo campaigns) or get picked up by networks. The Comedy Central smash hit Broad City had its start as a humble, grainy, 2-minute video on YouTube, and HBO star Issa Rae ("Insecure") was once just an "Awkward Black Girl."

YouTube: Ever heard of Jenna Marbles? How about Justin Bieber? YouTube has obliterated the traditional roadblocks to stardom by making it possible for anyone to broadcast their talents and gain fan followings in the 7+ digits. Increasingly, casting directors and show creators are looking to YouTube for the Next Big Thing. YouTube fame has launched the careers of actors like Darren Criss, who made the jump from A Very Potter Musical to Glee and comedians Bo Burnham and Lilly Singh. And YouTube stars can rake in millions of dollars a year - as much as an actor on a hit TV show.

Theater: Perhaps the purest form of acting, theater offers actors the opportunity to bring stories to life on stage in plays and musicals for live audiences. Every actor dreams of being on Broadway, but regional theaters and touring shows hire actors to perform across the country and around the world.

Commercials: We've all been swayed into buying products by great commercials, and advertisers are always on the lookout for actors with charisma, charm, and dazzling smiles to help them do so. If you're lucky, you could make a year's salary in one TV spot and reap the rewards of residuals for years to come, or (just ask Flo the Progressive Lady).
Print: Forget the runway. Print modeling is another often lucrative gig for actors (print modeling jobs seek regular people over traditional runway models). You could see yourself in catalogs, posters, website banners, and other promotional images for businesses and organizations.

Voiceover: We've all heard that signature voice in commercials. If you have a compelling voice and a talent for enunciating and emoting, there's a ton of work out there narrating anything from commercials, audiobooks, videos, documentaries, podcasts and voicing characters in animated films, commercials, video games.

Industrials: Companies hire actors to play employees in internal corporate training videos. These videos usually aren't circulated outside of the company, but as with anything in the corporate sector, typically pay well.
Hosting: Travel, cooking, fashion, entertainment, science...you could get paid to share your passion for just about any subject as a host for TV shows, radio shows, and websites, as long as you bring your bubbly personality and boundless enthusiasm.

Cruise Ship Jobs: Cruise lines hire performers (usually musical theatre) to be in shows as onboard entertainment for their guests. These contracts can last anywhere from a few months (depending on on- and off-seasons) to several years. Grab your passport, and you could be getting paid to act, sing, and dance your way around the world!

Theme Parks: Disney World and Universal Studios have built their empires on creating classic, beloved movie and TV characters, and hire actors to bring those characters to life for children and their families visiting from around the globe.
WATCH
How Do Actors Get Cast by Cruise Ships?
RELATED:
Other Ways to Use Your Acting Skills
Don't underestimate your employability and experience as an actor: you possess skills that are highly sought after by employers, among them empathy, performance, public speaking, communication, and emotional intelligence. Here are some jobs outside the entertainment industry that specifically seek out actors.
Standardized Patient: Medical schools and hospitals specifically seek out actors to play patients in training simulations. Typically, you'll play a role according to a character breakdown provided by the school, memorize the case history, improvise patient-practitioner interactions, and evaluate students and give feedback on their bedside manner and information gathering skills.
Law: Courts and law firms hire actors to play witnesses and jury members to do a "trial run" of the different ways in which cases may play out.

Business: Many companies hire actors to conduct internal trainings for their employees to practice and hone their corporate communication and presentation skills.

Children's Party Performers: Remember when you were a kid and wanted Batman or a Disney princess at your party? Now it's your chance to fulfill your own childhood dream of playing these iconic characters and brighten up children's' special days while you're at it. Children's party companies also seek actors with skill in clown performance and magic shows.

Educational Theater: Some theater companies tour the country performing at schools and colleges to raise awareness for and educate young adults on causes like the environm

ent, women's rights, and social justice.

Teaching Acting: What could be more fulfilling than sharing your passion for the craft with young minds? You can teach acting at just about any level, from young preschoolers just having fun to serious actors in BFA, MFA, conservatory programs, or classes.

Promotional Modeling: Actors are sought after by companies looking for attractive, friendly people to help raise awareness of their brands. You may be handing out product samples or flyers on the street, staffing events, or approaching potential customers at stores.

Tradeshows: These jobs entail manning booths at industry shows and representing a company or brand, possibly doing demonstrations, and educating and networking with potential clients and other professionals in the industry.
RELATED:
Appreciating the Hustle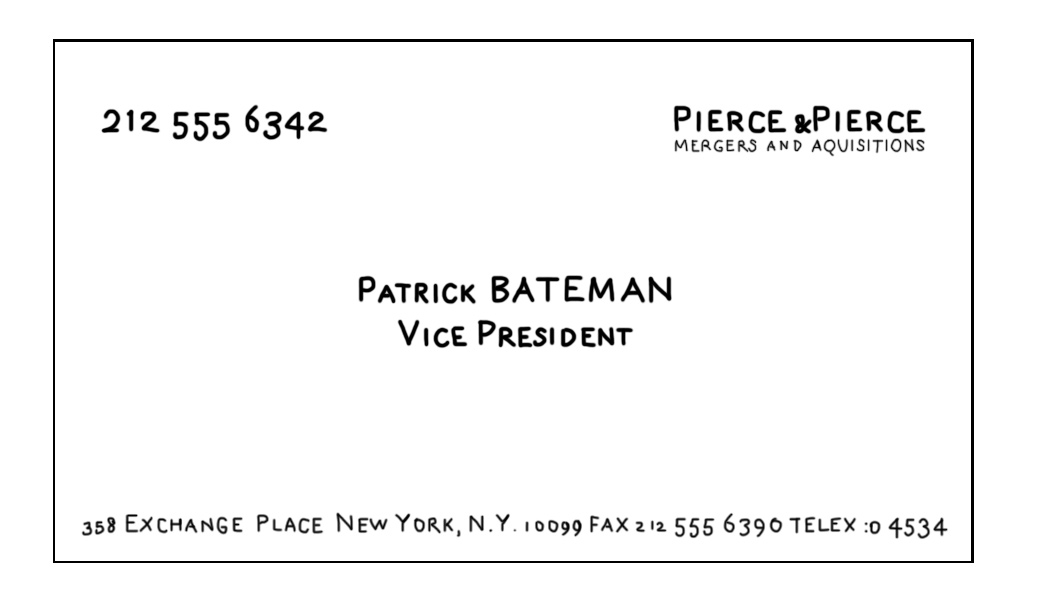 While there is a lot of work out there, there are also a lot of actors out there. Competition is stiff, and there are always a whole host of reasons why you might not book a given job. And even though each gig you book is a victory, acting gigs tend to be short-lived, lasting anywhere from a day to a few weeks. It is extremely rare as an actor to be working every week of the year, let alone every day. Constant hustling for your next gig is part of an actor's lifestyle. Acting isn't like other jobs, where you put in a few years and steadily move up the corporate ladder as you gain qualifications and experience. Even very established actors may have dry spells.Understand that the life of an actor is unpredictable, and accept both the ebb and the flow.
Some types of jobs offer more long-term stability than others. Regional theater contracts can last anywhere from four weeks. You'll get paid a weekly rate for rehearsals and shows, and either be given a stipend or provided housing. Long-running Broadway shows like "The Phantom of the Opera" offer performers the opportunity to be steadily employed, though schedules of eight performances a week can get exhausting and lead to burnout. TV, as a longform storytelling medium, offers perhaps the best opportunity for ongoing work. Of course, the dream is to land a series regular role on a pilot that gets picked up and runs on the air for several years.
RELATED:
How to Budget as an Actor
Because of the unpredictable, feast or famine nature of the industry, some months you may be rolling in dough, and other months you may not make a dime. Making a steady living in an industry built upon short-term contracts and set timelines can be both psychologically and financially taxing, but some smart financial planning and budgeting can help tide you over during the lean months.
The great irony is that despite the financially sporadic nature of an actor's income, acting is an expensive business. And if you want to be a professional actor, you'll have to be willing to invest in your career.
Here are some non-negotiable career-related costs that you will have to factor into your budget:
Headshot printing

Resume printing

Personal website fees

Casting website fees

Classes and workshops
Of course, cost can and should factor into your process of shopping around for photographers and classes, but quality often correlates with higher prices. And since acting is quite heavily appearance-based, you may have to factor in regular grooming expenses (makeup, hairstyling), character-specific and audition-appropriate wardrobe items, and your gym membership. However, there is no shortage of free workshops and events, it costs nothing to practice monologues and scenes on your own or with friends, and many acting schools also offer work/study or exchange programs.
You may have to cut back in other areas of your life to support your career as an actor. Make a list of yearly, monthly, weekly, and daily costs. After essentials like rent and food, keep a tally of how much you can afford to spend on a daily, weekly, monthly, and yearly basis, and always be sure to set aside some of your income for savings. Then make a tally of these non-negotiable expenses and factor in how much you can realistically afford to spend on each.
WATCH
How to Save Up Money for Acting Class
RELATED:
How to Prepare Taxes as an Actor
Actors are treated by the IRS as independent contractors, rather than employees of particular companies, which means you'll have to file as such. Since your income will likely come from various sources, keep an organized file of each W-2 or 1099 you receive per gig. The difference between a W-2 and a 1099 is that W-2s have taxes automatically taken out, while 1099s have taxes taken out later. You can choose to do your taxes yourself, and there are many resources like TurboTax that can make the process easier. But it's equally valid to feel overwhelmed by the and want to save yourself the headache by going to a professional.
To reduce your taxable income as an actor, there are certain expenses you can deduct, with the provision that they are necessary, reasonable, not excessive, and directly related to your acting career (keep your receipts). Here's a list of deductible expenses for actors:
Promotional expenses: headshots, website fees, subscription fees (including Backstage)

Tickets to films, theater, and other research

Transportation expenses going to and from jobs and auditions

Union dues

Agent fees

Expenses incurred on the job

Meals (the maximum you can deduct is 50%)

Insurance (which is 100% deductible for self-employed contractors, including actors)
RELATED:
Join SAG-AFTRA and Actors' Equity Association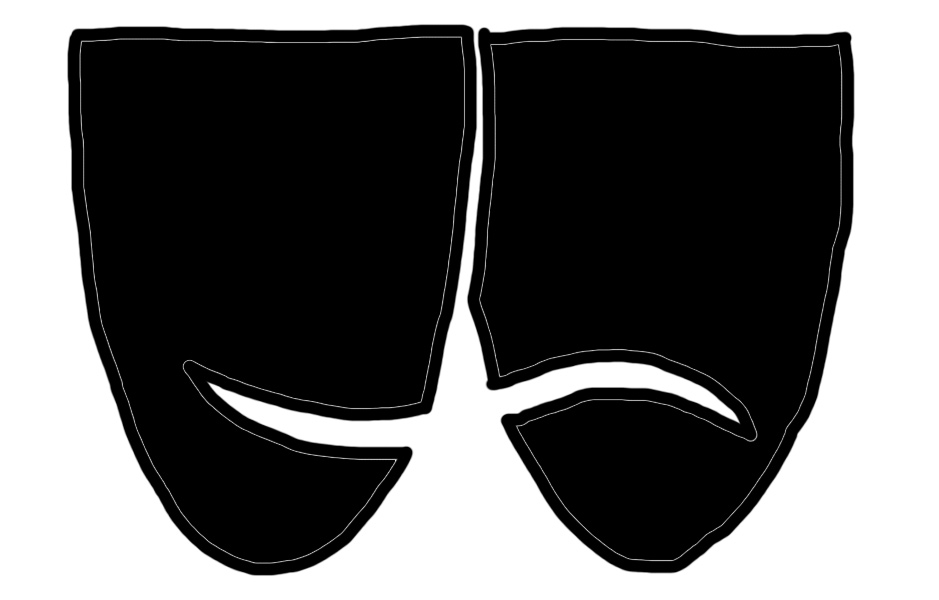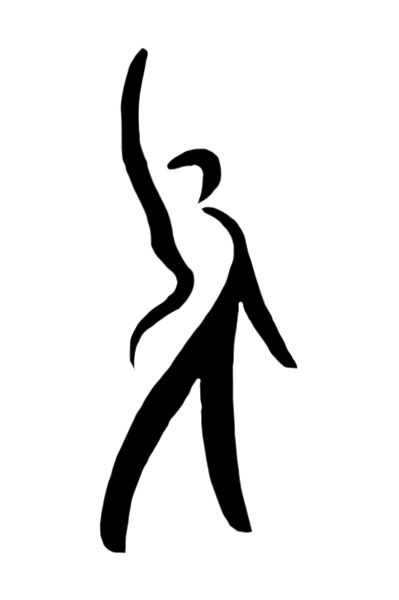 If you want to make a living as an actor long-term, it's a good idea to eventually join the union respective to the medium in which you want to work. SAG-AFTRA is the major union for film and TV actors, while theatre actors should consider joining the Actors' Equity Association (AEA). Why should you join a union? Being a member of a union entitles you to health insurance, pension and retirement plans, labor protections, minimum rates, job resources, career development, crisis support, and other benefits. Joining can also give you a leg up for future career prospects. SAG projects, especially commercials, pay much higher rates than non-union projects, and Equity members get first dibs on sign ups for Equity Principal Auditions, which means you get an actual appointment time as opposed to having to line up at 7 am and still not get seen.
RELATED:
Find Financial Stability
No matter how hard you hustle and how many jobs you book, you will inevitably find yourself in lulls without acting work. Even actors at the top of their game are not immune to dry spells. It's important to have a stable source of income outside of acting, so you don't have to rely on the notorious unpredictability of booking jobs in order to pay your rent. You don't want to walk into every audition room carrying the baggage of, "I need to book this job because I have $0.01 in my bank account!" Financial stress can also be a drain on your artistic energies. It's hard to focus on telling a story and building a character if you're distracted by your anxiety about how you're going to put food on the table.
Survival jobs keep you going while you pursue your true career. An ideal survival job is flexible enough to let you go on auditions (or one you can pick up in the interim between gigs if you have to leave for weeks at a time for shows), well-paying enough to cover your basic expenses (and a bit more to cover your acting expenses and allow you to save and enjoy life), and ideally, allows you to do something you enjoy. Of course, you may not love it as much as acting, but you need to sustain yourself through the cycles of auditions and short-term gigs until you can make a living as an actor. If you're drained from dealing with rude customers all day, your art will suffer.
RELATED:
Have Patience and Love the Journey
Being an actor is no doubt a difficult path. But it's above all an inner calling. Actors act for the love of telling stories, of sharing experiences and discovering new ones, of being able to connect with and inspire people. To be able to make a living while doing that is a blessing. If you want to make a living as an actor, you have to believe in yourself, keep going through the rough patches, and refuse to give up. It's a marathon, not a race.