Backstage's Diversity + Inclusion conversations focus on underrepresented groups within the entertainment industry. These roundtable discussions are designed to shed light on lived experience, track our industry's progress, and outline actionable steps for allies and leaders alike to take into future discussions and interactions. This panel was co-hosted by In Creative Company and featured ASL interpretation by Jaron Gilchrist.
Women leaders at Netflix, HBO, and Loyola Marymount University's Film and Television School took the Zoom stage on March 19 for a panel discussion with Backstage. The group talked about everything from breaking into the industry and what it's been like to work as women in the entertainment space, to what creatives can do to push equity and equality forward in their own work.
On the panel were Peggy Rajski, producer, filmmaker, and professor at the Film and Television School at LMU, Los Angeles; Elle Johnson, co-showrunner for Netflix's "Self Made: Inspired by the Life of Madam C.J. Walker"; and Pippa Bianco, a director on HBO's "Euphoria"; with moderation by Backstage Editor-in-Chief Briana Rodriguez.
Happening in the wake of history, where for the first time ever, two women were nominated in the directing Oscar category—Chloé Zhao for "Nomadland" and Emerald Fennell for "Promising Young Woman"—viewers took away solid advice on how to move through Hollywood as a woman. Read the recap below!

How They Broke Into Hollywood
For each of the three panelists, the moment of "breaking in" looked different.

Johnson got her start as a TV writer by being at the right place, right time. She worked in the box office at the Public Theater in New York City, and would spend her free time writing and researching writers she admired, trying to mirror their trajectory. When she recognized a writer when selling him a ticket, she introduced herself, which led to a lunch date, and eventually, a job.

"I gave him my scripts, and then I would say about a month later he got a job running a show and called me, and said,' Would you be interested in being a script coordinator on my show?' " Johnson recalled.

She didn't know what a script coordinator was but learned on the job. "From that point on I was in a room with writers," she said. "I was working very closely with a group of about seven writers on that show. And that was my first entree into television."

Similarly, Rajski found that taking a job in the industry, no matter how tangentially related, helped get her foot in the door. After attending film school in Wisconsin, she moved to New York City at the beginning of the indie film movement.

"I gave him my scripts, and then I would say about a month later he got a job running a show and called me, and said,' Would you be interested in being a script coordinator on my show?'"
While working as a receptionist, she met director John Sayles and producer Maggie Renzi at a party, and eventually produced Sayle's 1983 film "Lianna." And though she learned from being in the industry, she credited her own personality and education with helping her get those first jobs.

"As a producer-type, you either have that or not. And I have it. I had done lots of other productions through school," Rajski noted. "I took that on, and taught them about movie magic and scheduling, and we continued to work on it together."

Alternatively, Bianco didn't pinpoint her "break-out"; instead, she credited her current career trajectory to a "series of very tiny victories," that has built momentum over the years.

She landed her first film gig in college, as the production assistant in the camera department on actor Vera Farmiga's directorial debut "Higher Ground" after poking around on Craigslist.

"They needed very low-paid, kind of minimal...manual labor. All I really did was coil and uncoil cable, and move cones, and stand in front of cones, and tell people they couldn't walk through the set," Bianco said. "And that was my job, and I loved my job. I was like: This is it, I've gotta try to do this in whatever capacity I'll be allowed to form the rest of my life."

After spending some time crewing and assisting, Bianco made her own short film through the AFI Directing Workshop for Women. The relationships she made on "Higher Ground" proved fruitful: Bianco cast Farmiga's sister, Taissa Farmiga, in what would become her acting debut.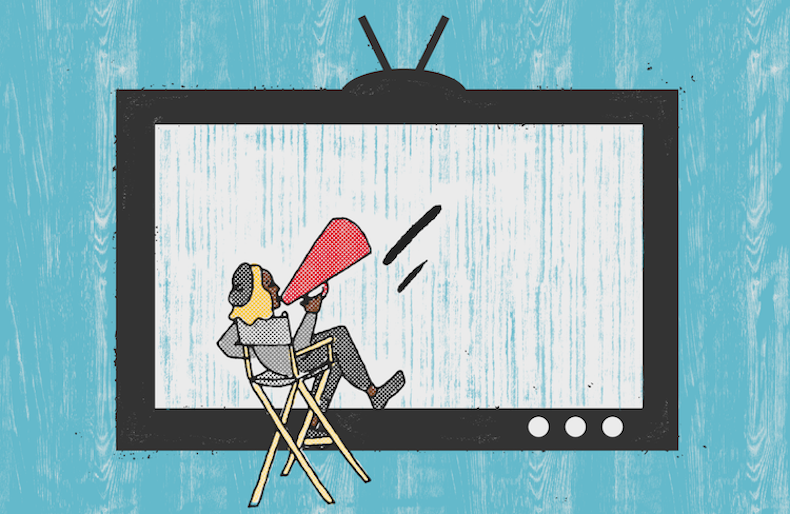 How to Become a TV Director

"I sort of realized that some of the downsides to film and some of the upsides, is that there isn't a linear path," Bianco said. "There's no guarantee that you'll get promoted, but I guess on the upside, there are so many ways to get where you want to go."

Rodriguez noted that there was a similar through-line for all three women: putting yourself in situations and environments where you're able to connect with people in the industry that you want to be in.

How They Approach the Craft
The panelists also shared a similar approach when it came to craft: honing a singular perspective and not compromising on their values has been key to finding success.

Before transitioning into academia, Rajski spent over 30 years in the business. She credits working in the indie film sector with helping to develop an entrepreneurial mindset that has helped her navigate the industry: "There's just a get-it-done kind of attitude in independent film. I would say for anybody in any aspect of that film business, I think you really have to know you're going to get it done," Rajski said. "I've learned confidence comes from trusting that. It doesn't mean you know everything, that's not what confidence is. Confidence is knowing you will figure it out."
"The difference between being someone who wanted to make films, to being someone who makes films, was saying: How can I look at the opportunities that I have in front of me, or don't have in front of me yet, and parlay the things I want?"

Rajski realized early on that she was drawn to films about outsiders, and tried to champion those types of stories in her work. She is the director of the Oscar-winning film "Trevor," a film that spurred a movement to support LGBTQ youth around the world, as well as her founding of the Trevor Project.

Treating people with respect, transparency, and negotiating for the winning outcome are the cornerstones of Rajski's approach to craft—lessons she learned in part from working with Jodie Foster.

"Jodie was also a real role model in a lot of ways for me," Rajski said "She was one of the first women I saw not have to deal with thinking she had to flirt to get what she wanted. She's very straightforward. She grew up on sets, she really respects everyone on the crew, she's not elitist in any way. And all those things were values that I tried to carry forward in things that I did."

For Johnson, getting started as a writer meant leveraging her lived experience as a Black woman and child of a law enforcement family to tell stories that mattered. Her father worked as a parole officer in Manhattan, and she used her knowledge of that world to get staffed on shows including "CSI: Miami" and "Law & Order."

"When I would go into meetings, I would often talk about my dad, and my experiences growing up with him, and that made my experience valuable," Johnson said. "Once I got in, I was able to branch out and work on more character-driven shows."

Bianco approaches her work as a writer and director with a balance of resilience, adaptability, and flexibility. She said her willingness to compromise has helped get figure out the truth in the stories she brings to the screen.

"The difference between being someone who wanted to make films, to being someone who makes films, was saying: How can I look at the opportunities that I have in front of me, or don't have in front of me yet, and parlay the things I want?" said Bianco. "How can I hop from rock to rock, and adapt and be fluid, while still steering myself to a singular point?"

Bianco noted that career longevity requires creators to embrace some uncomfortable feelings: disappointment, rejection, frustration, anger, and failure.

"When I look at my peers, I think a lot of success has to do with how much tolerance you have with those things," Bianco said. "And how much energy do you put into keeping centered, and not getting destroyed.

The Industry's Treatment of Women: Then and Now
While there have been significant improvements for women in the industry over the years, the panelists have all experienced times where it was clear that there was still work to be done.

Johnson noted that she often found herself to be not only the sole woman in the room but the only person of color, too. Particularly in the cop procedural space, she noted that she was often hired as the only woman of color in order to bring that perspective to a female, or a Black character.

"That has definitely started to change over time, but that was frequently the position that I was in, and I really felt like I had to be a steward of the stories for people of color," Johnson said. "You really want to push to get those stories told because you realize that nobody else is going to tell them, so you have to kind of push for it."
"Understand you're empowered. It's a sexist, racist, ageist industry, but that does not mean you don't have power" Rajski said. "We've been victimized but we're not victims. And we all have the power to make it easier for the next ones coming along."

Rajski's experience was similar in the independent film sector, describing it as a "boys town" where most crews were predominantly male. As a producer, Rajski said she has worked to shepherd women into the business as much as she can. She's noticed a change: more people of color on sets for instance, and an overall different "vibe" that "reflects much more what the world looks like."

But she remembered a specific instance where being the only woman in the room left her feeling compromised, uncomfortable, and invisible: At a casting session, a room of male producers made jokes about an actor in her 70's, and how "gross" it would be to make her kiss the male lead, who was in his 30's.

"When people talk about feeling harassed, it's very hard to convey this, but that thing—it made me sick to my stomach," Rajski said. "I have never been so uncomfortable, not seen, so disrespected. But that's what I worked against, and continue to work against."

And she encourages the younger generation to understand that these moments do not mean that women are powerless in the industry.

"Understand you're empowered. It's a sexist, racist, ageist industry, but that does not mean you don't have power" Rajski said. "We've been victimized but we're not victims. And we all have the power to make it easier for the next ones coming along."

Bianco considers herself lucky to have come to the industry when she did, because of the progress made by women like Johnson and Rajski.

"If I was trying to do what I was doing, even five years earlier, it would have been a different landscape," Bianco said. "In many ways, things change so slowly, but in certain ways, things really change quite quickly. And I do feel like I've been fortunate in that I have not been on a set where I was the only woman."

As a director, she works hard to hire a majority of women on her own sets and challenges the notion of who automatically gets the work and why.

"I think people are really lazy, and it's easier to just hire the people you know, and most of the people who are working are white and male and wealthy," Bianco said. "And so they know other people who are white and male and wealthy. So it's much easier to just keep dipping into that same pool than to just do the work required to find people who are there."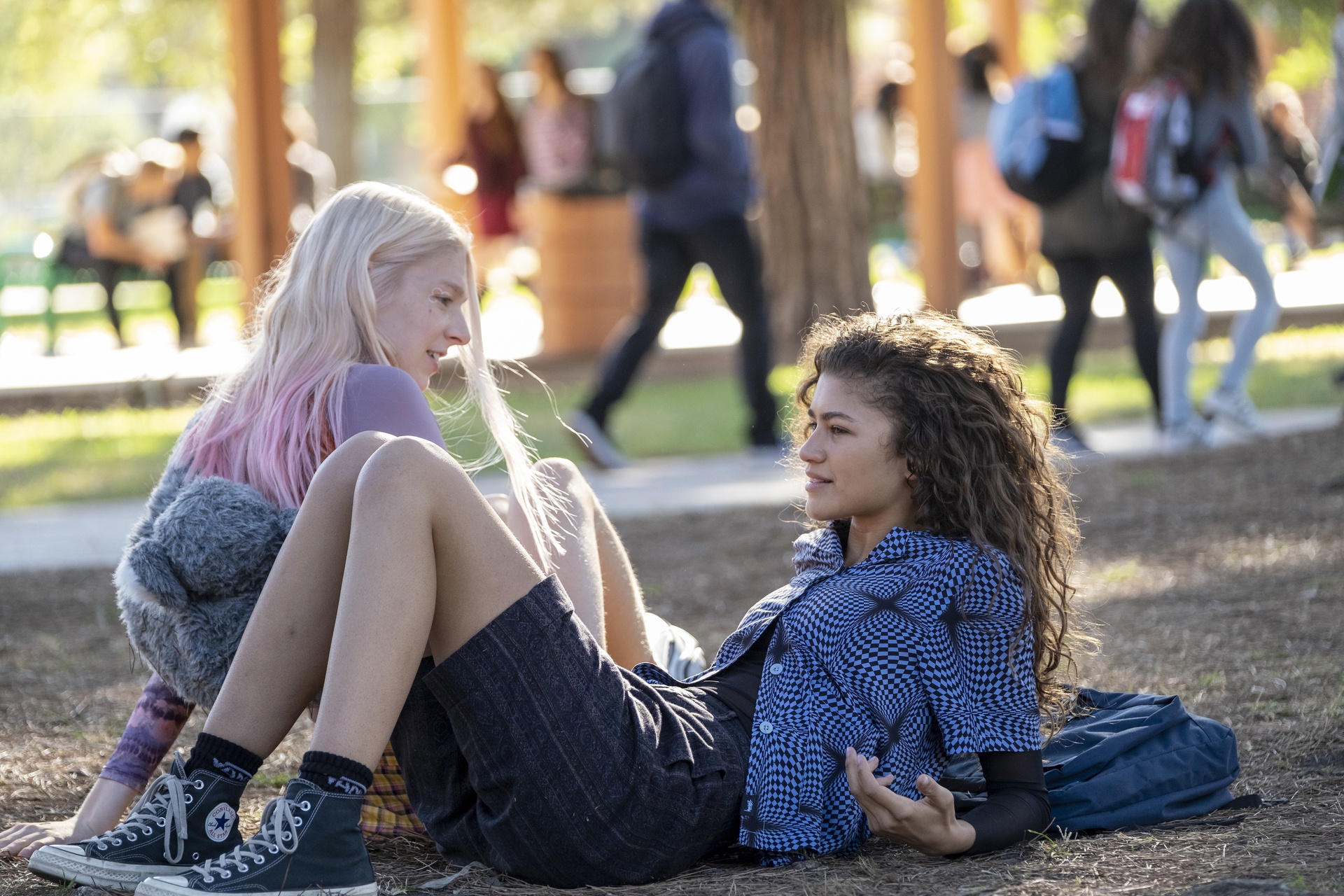 How To Get Cast on 'Euphoria'
Looking Forward and Making Changes
The panelists all continue to do the work in their own spaces to move towards a greater sense of diversity and inclusion within the industry.

Bianco said that she has learned to just say no. When creative decisions are problematic, especially in regards to race and gender, people often get defensive when called out, she said. She's found that sticking to her guns and framing the conversation differently has helped change happen.

"Every time I say that this is a problem, people get really defensive. I'm annoying, I'm a nag, I'm a kill-joy," Bianco said. "But if I say 'This is cliche, this isn't funny, I'm bored,' all of a sudden people want to fix it. So that's really unfortunate, but sometimes I find I have more success getting through to people if I use those words."

And Johnson said that you shouldn't be afraid to rely on the very qualities that got you hired in the first place, mainly integrity and the willingness to speak up when necessary.

"I've always been very comfortable saying no to things that I think didn't have integrity or that I didn't want to do, while often offering up an alternative or solution, particularly when you're a writer and when you're telling stories," Johnson said. "I feel like I've always wanted to empower myself in that way, and suck it up and take that hard step of speaking up. We have to feel comfortable and not let up on pushing it and not wait for somebody else to bring up those issues."