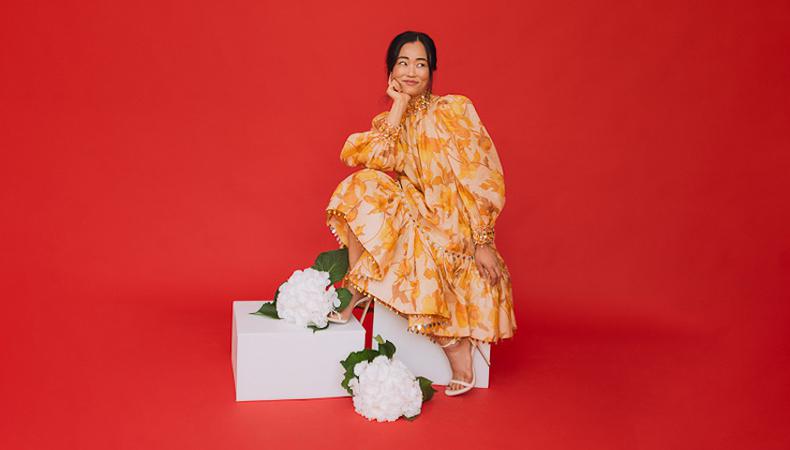 The following Career Dispatch essay was written by Diana Bang, who stars on FX's "Y: The Last Man."
To the people-pleasing girl afraid to take up space, my advice to you: Take up all the space you need, every inch of it. Be that girl. Be a brat.
Brats don't follow the rules. They're:
Annoying(ly persistent)

Badly behaved (they don't act in accordance with the box they've been put in) ● Ill-mannered (they voice what they want)

Immature (they love to create and play)

Most of all, their mischievous grins rarely ever fade (they are resilient AF)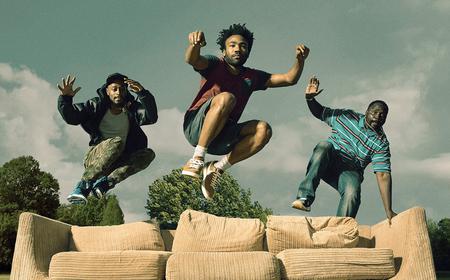 How to Get a Show on FX
What I'm saying is: Trust yourself. Believe in yourself. Advocate for yourself. Carve out the path you need in order to express yourself. Be relentless. Brats are relentless.
When I was in university, I was excited to have a year-end meeting with my theater professor, imagining that he'd encourage me to audition for the theatre program, but instead, my heart dropped when he blatantly told me I shouldn't continue because I didn't have the personality for it. Brats don't fit into any kind of box, so f**k that guy!
He had a very narrow view of what an actor looks like (i.e. white) and acts like (i.e. extroverted). Now, if he would have been able to open up his narrow mind, he'd have seen that he's missing out on 95% of the interesting talent out there. Pester the crap out of people like him, and keep going.
Years later, I ended up working with said professor on a film project, and had a way bigger role than him. I laughed in his face. Just kidding. I didn't laugh in his face. That's a dick move. Dicks are mean; brats have grit. Note the difference.
"Embrace the brat inside of you. Love her. She's your biggest fan, your motivator, your advocate."
Brats have a voice and are not afraid to use it. I weaseled my way into the sketch comedy scene in my early 20s. That's where I cut my teeth as a writer and performer, found my voice, and made life-long friends. I learned about all the things that made me angry. I wrote and performed whatever the hell I wanted.
Just because I was in a Pan-Asian-Canadian sketch comedy troupe didn't mean I had to justify my presence by only writing and performing overtly "Asian" material (unless I wanted to!). I did learn during this time that everything I write and perform will have a Korean-Canadian bent to it, because it's part of my identity and it's coming from me. That's a wonderful gift! Express yourself in whatever way makes sense to you. Take up that space, be radical, create, play!
Brats are also known for throwing tantrums. And that's OK. Mine look like giving up on the biz every six or so years; I've taken note of this cycle and now try to ride it out when it rears its head. The first time it happened, I gave a middle finger to racist and sexist Hollywood altogether and took prerequisites to get into nursing school. The second time, after I had been the lead in a studio comedy yet was still not able to secure any work beyond bit parts and stereotypical fare, my hopeful heart broke.
I kicked, screamed, wailed, and cried—and I took some time off. My "time off" was depressing, but that was the point! I split my time between a minimum wage office job, grocery store job, and a fish mongering job. I slept on my friend's couch. I'd wheel around a suitcase with all of my belongings because I couldn't afford to go back and forth on public transit. Conjure the Brat! Feel the sadness, hopelessness, and anger. And then, move through it. It's not a good look, but sometimes a necessary action. Then and only then, you can laugh at it and, finally, claw your way back. Brats don't give up. They are too annoying(ly persistent).
Still not getting work? Produce your own fringe festival show; find other brats and behave badly together. Maybe that looks like activism. Maybe that looks like filmmaking. Whatever the case, take risks! Embrace the brat inside of you. Love her. She's your biggest fan, your motivator, your advocate. She's the one who will get you work, keep you going, and keep that sparkle in your eye. Who knows? Maybe you'll end up on a series working with people you love and respect, playing an iconic comic book character who also happens to be a brilliant brat.
Looking for remote work? Backstage has got you covered! Click here for auditions you can do from home!