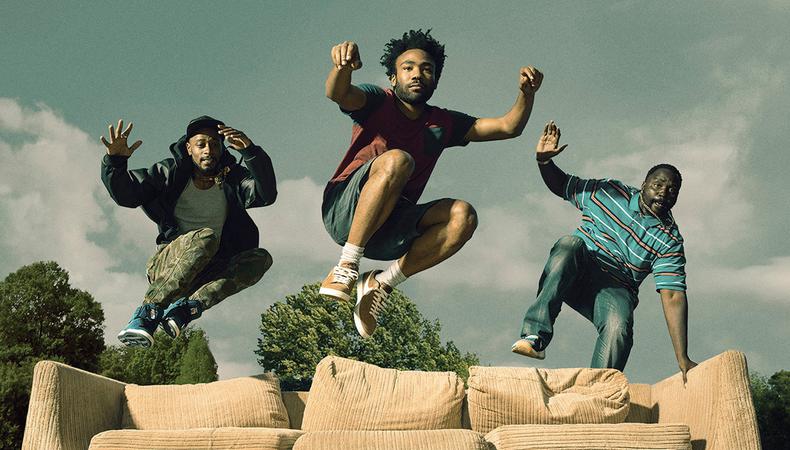 FX once again set a basic cable record this year when the 2016 Emmy nominations were announced Thursday, July 14. With 56 nominations under its belt—trailing only HBO's 94—the channel became the most-nominated basic cable station ever, beating its own record set in 2014 with 45. (Last year, FX saw only 38.) It went on Sunday, Sept. 18 to break another basic cable record: most Emmy wins with an impressive 18, nine of which went to "The People v. O.J. Simpson: American Crime Story."
"It's been a great year for us," FX Networks' president of original programming Eric Schrier tells Backstage. "It was really great to see not only 'American Crime Story' and 'Fargo,' but 'The Americans' finally get in there."
The Academy's recognition of "The Americans," which wrapped its fourth season in June, was a particularly welcome surprise. The Russian spy thriller is only the second FX series after "Damages" to be nominated for outstanding drama series. The Glenn Close and Rose Byrne starrer was nominated twice, in 2008 and 2009.
Schrier hopes the forthcoming 2016–17 season will again strike gold with critics and audiences alike. Favorites like "American Horror Story," "You're the Worst," and "The Strain" all return, along with anticipated newcomers "Atlanta" and "Better Things."
"Atlanta" comes from multihyphenate entertainer and first-time showrunner Donald Glover ("Community"). He stars as Earnest "Earn" Marks, a broke manchild living in the titular city who ends up managing his cousin's burgeoning rap career when his single unexpectedly takes off. "Better Things" is a semiautobiographical comedy co-created by FX vets Louis C.K. and Pamela Adlon; it follows Sam Fox (Adlon), a working actor and single mother of three living in Los Angeles.
"It's a very distinctive perspective that you haven't seen, really, on television," Schrier says of Adlon's series. "It's a female perspective that feels very fresh and fun…. As a fan of [Adlon's] work as an actress, writer, and producer on 'Louie,' it's really her auteur piece, and it's pretty amazing."
When choosing what shows to greenlight season to season, Schrier says that one word dictates FX executives' next move: fearless. Fittingly, "fearless" also stands as the channel's tagline. When a pilot lands in his and fellow president of programming Nick Grad's laps, they are looking for something that is "bold," "distinctive," and "a big swing from a conceptual standpoint."
"Going all the way back to 'The Shield,' what works really well for us is shows that are extremely well executed, have great drama [and] great storytelling that appeal to critics and intelligentsia—but also are wildly entertaining," Schrier says.
Such an approach is made clear even by series that are not counted among TV's awards contenders. Broad, crass, and bitingly funny, "It's Always Sunny in Philadelphia," for instance, has only been nominated for stunt coordination Emmys, but it made TV history earlier this year when it was renewed for Seasons 13 and 14, tying with "The Adventures of Ozzie and Harriet" as the longest-running live-action comedy ever.
Schrier cites "It's Always Sunny" creators and stars Glenn Howerton and Rob McElhenney, along with a then-unknown Shawn Ryan when he created "The Shield" in 2002, as the kind of showrunners he wants to work with going forward.
"For us, it's more about working with people who have never done it before," he says. "It's less about the track record and it's more about the idea and their intent as creators and artists. What they want to do and how well they execute that is what we're judging."
The same can be said for Glover and his "Atlanta." The rapper-musician-actor has never run a show before, but Schrier says the script work was enough for a greenlight.
Looking ahead, Schrier hopes to expand FX Networks' repertoire even further. The upcoming "Taboo," a 19th century–set thriller starring Tom Hardy, is FX's first foray into period entertainment with the BBC.
According to Schrier, "FX will continue—knock on wood—to innovate in its types of programming and offer really wildly entertaining and compelling shows in various genres."