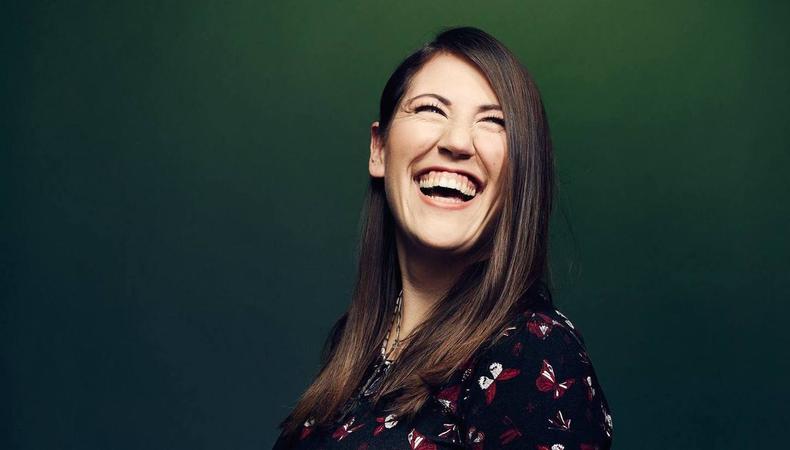 Yale University has announced the appointment of a new executive director to its Indigenous Performing Arts Program (YIPAP). Madeline Sayet will take charge of the unique program this semester as the founding director, Mary Kathryn Nagle, leaves the university to focus on her other endeavors.
Nagle, an enrolled citizen of the Cherokee Nation, is a prolific national playwright and an attorney specializing in the protection of sovereignty for Tribal Nations. She inaugurated the program after her play "Sliver of a Full Moon" was performed at Yale Law School in 2015. The play centers on how Native women advocated for the Violence Against Women Act to include Native reservations. Law schools around the country have since staged the script, and Nagle has received commissions from several high-profile regional theaters.
Sayet, a member of the Mohegan Tribe, is no stranger to YIPAP. She directed the first two years of staged readings by the program. With a focus on how "the stories we pass down inform our collective possible futures," Sayet, a Forbes 30 Under 30 honoree, specializes in Shakespeare and decolonizing advocacy. In a statement, she said, "I am incredibly humbled to be in the position to carry forward the good traditions YIPAP has already established and imagine how we can continue to deepen and grow our support for students and the development of Native theater going forward, to ensure Native voices are heard on all stages."
In 2018, Sayet wrote the cover story for American Theatre magazine's first edition dedicated to Native American theater. "Traditional Native storytelling molds itself to the shape of the given moment and to what is needed. The narratives we put onstage therefore have direct consequences in shaping our world," she wrote. "The U.S. theatre community seems to be acknowledging that fact, examining its practices and its roots. And what American roots run deeper than indigenous stories? Yet what American stories have been more mistold and silenced than those of Native Americans?"
Since its founding four years ago, YIPAP has brought nearly a hundred Native American actors and theater artists to the iconic Ivy League campus known for its world-renowned drama school. Annually, the program hosts a Young Native Storytellers Contest, along with a festival that fosters the writing of Native playwrights under the age of 25.
"YIPAP offers an incredible resource to both students and the American theater at large by offering space for Native theater to be developed and grow at Yale," Sayet said. "Mary Kathryn Nagle's visionary leadership is most exemplified in the creation of the Young Storytellers Contest. The ripple effects of her choice to support the voices of these young Native writers show up constantly."

Onstage and onscreen, performances in the United States have often shunned or stigmatized representation of Native people. In recent years, efforts have increased to decolonize assumptions about Native theater. The Association for Theatre in Higher Education has an online resource for educators to counter the erasure of Native performance history in North America and Central America.
This year has been a landmark one for Native American theater artists. Larissa FastHorse became the first playwright of Native American heritage to make it onto the top 10 list for the country's most-produced plays. Her "Thanksgiving Play," a satire about "good intentions" and "absurd assumptions," was produced at eight major theaters in the United States in the 2019–2020 season.