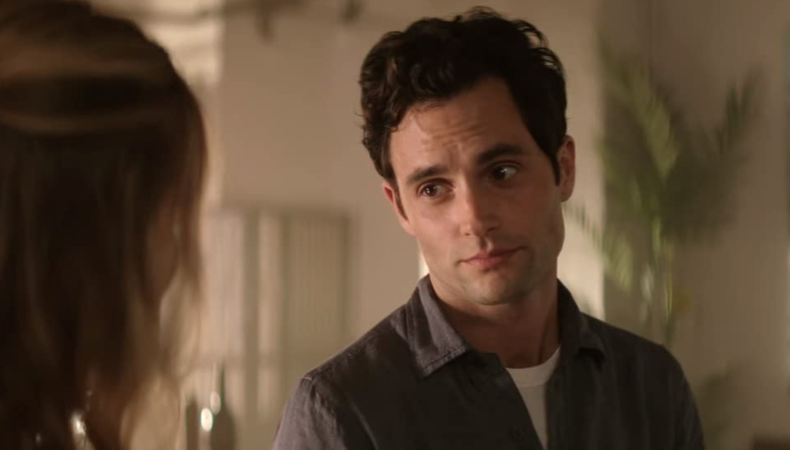 Did you already binge-watch season 3 of Netflix's hit series "You"? Don't worry, you're not alone. It seems like fans just get enough of the suspenseful thriller TV show, which stars Penn Badgley and Victoria Pedretti. So, for those who are eagerly awaiting the release of Season 4 and want to star in a show similar to the chilling series, we've got you covered. Apply to these thriller and horror gigs that are looking for talent now.
"Gemini"
Casting is underway for this psychological horror short film about two women who end up in purgatory after committing suicide. Production wants two female leads, aged 18–30, to play the women in purgatory. Rehearsals dates are TBD in Las Vegas, NV. Shoots April 2 and 3 in Rhyolite, Nevada. Pay is a $100 stipend.
Want this gig? Apply here.
"Class of 09"
This new FBI show is seeking talent of many ages, genders, and races. Production wants male talent, aged 40–65, to play a featured lawyer; actors of any gender, aged 35–60, to play senior FBI agents; actors of all genders, aged 25–50, to play FBI trainees; kid actors, aged 9–16, for background roles; and actors, aged 18 and older, to play cyclists. The show shoots at Tyler Perry Studios in Atlanta on TBD dates. Pay is $150 per day.
Want this gig? Apply here.
"Magnificent"
This student film is looking for actors. This dramatic thriller is about a diagnosed psychopath who loves power and money. They are seeking female talent, aged 20–40, for lead and supporting roles. Filming dates are TBH but will be in Southampton, UK. This is an unpaid project.
Want this gig? Apply here.
"Tag, You're It!"
Casting is underway for "Tag, You're It!" a new thriller short film. The project is about a young lonely boy, Mikey, who gets kidnapped while playing with his new friend at a park. They are looking to cast the lead role and are seeking male talent, aged 6–8. For other characters, they are seeking female talent, aged 8–12 and 18–25, as well as male talent, aged 18–25. Shooting will take place in Clinton Hill Brooklyn, New York around the first two weeks of April with the exact date TBA. All roles are unpaid.
Want this gig? Apply here.
"Antiques"
Zamykat Pictures is casting L.A.-based actors for a supporting role in the short horror film "Antiques." They are looking for male talent, aged 20–25, who are comfortable with wearing SFX makeup. Rehearsals are TBD but the project shoots April 25th in L.A.. This project pays an estimated $300 flat rate.
Want this gig? Apply here.
"Alone With Her Dolls"
This thesis short film about aging, loss, and haunted dolls is looking for talent. They are seeking to cast a supporting role and are looking for male talent, aged 30–60. This project shoots April 28–May 3 in Oak Park, Illinois. The estimated pay is $100 per day with meals and travel provided.
Want this gig? Apply here.
"'Clock"
This psychological thriller is looking for actors for parts as extras. This film is about how on the eve of her 39th birthday, a woman desperately attempts to fix her broken biological clock. They are looking for extra talent of all genders. They also want female talent, aged 40–70. This project will work April 11–May 6 in Austin, Texas. The pay is $120 for a 10 hour day.
Want this gig? Apply here.
Looking for remote work? Backstage has got you covered! Click here for auditions you can do from home!