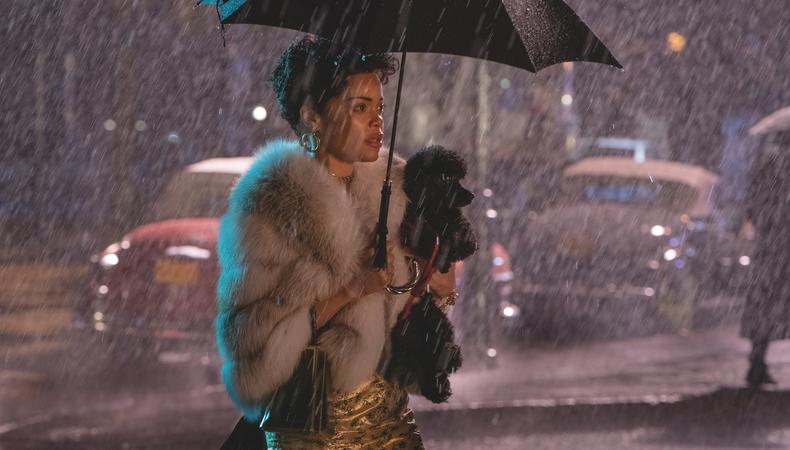 At long last, the Academy Awards are upon us. The COVID-19 delay of the 2021 Oscars has meant a longer-than-usual period of contemplating the nominees—both for voting members of the Academy of Motion Picture Arts and Sciences and film buffs at large. Below, Backstage has assembled our voting guide to help you keep track of this year's nominated actors.
BEST ACTRESS
Viola Davis, "Ma Rainey's Black Bottom"
What's the best part of Davis' performance as the titular crooner in her latest August Wilson adaptation? Is it her gruff, smoky voice, her swiveling hips, or the fire in her eyes? The four-time Oscar nominee and one-time winner uses her bone-deep physical performance to convey the rich interiority of the real-life Ma Rainey, Mother of the Blues and sufferer of no fools.
Andra Day, "The United States vs. Billie Holiday"
The task facing Day in Lee Daniels' ode to one of America's most iconic singers would intimidate any star, let alone a first-time actor: She must recreate Billie Holiday's one-of-a-kind stage presence and remind us that she was both an unsung civil rights hero and a flawed human being. Watching Day rise to the occasion with such a technically and emotionally calibrated execution is a treat.
Vanessa Kirby, "Pieces of a Woman"
If you didn't know Kirby's name before, you will after this awards season thanks to her stunning, wrenching, beautiful work in Netflix's "Pieces of a Woman," which sees the "Crown" Emmy nominee working through the aftermath of losing a baby in agonizing emotional detail.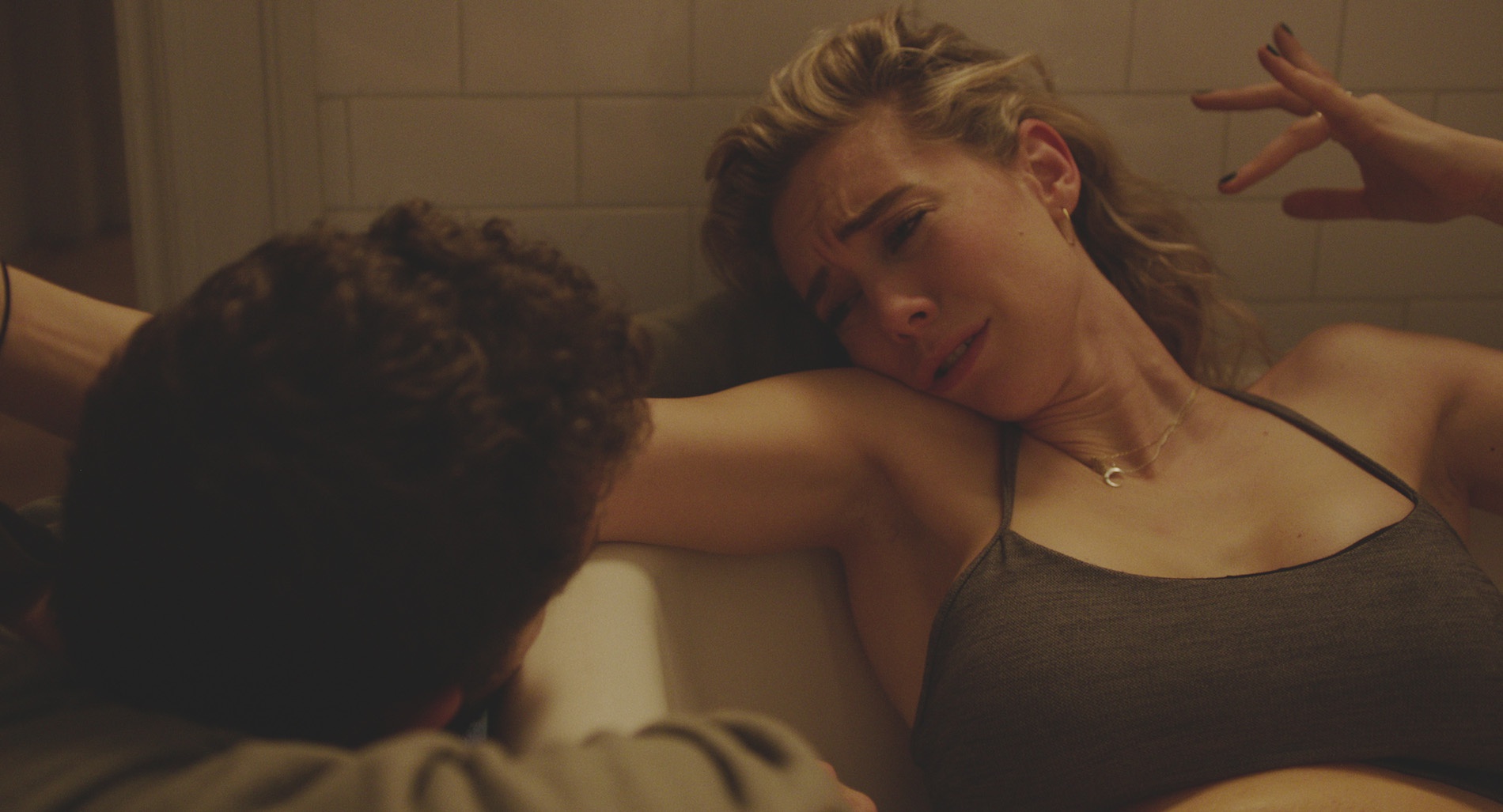 Frances McDormand, "Nomadland"
Calling McDormand's "Nomadland" performance her most understated one yet feels redundant, given the documentary-like quality of Chloé Zhao's study of van-dwelling nomads. It's as if the actor lived for months as the determinedly grieving Fern, and Zhao's camera simply captured her everyday movements. But make no mistake: The two-time Academy Award–winning McDormand is at the height of her powers, finessing every moment.
Carey Mulligan, "Promising Young Woman"
Mulligan's turn as Cassie in "Promising Young Woman" is like the film itself: Don't let the sunny styling and California surroundings fool you. Her measured portrayal of a woman on a mission—gradually revealed by writer-director Emerald Fennell—surprises until the very last moment. If the sinister way Cassie toys with handsy men wasn't so delightfully thrilling, it would be downright terrifying.
BEST ACTOR
Riz Ahmed, "Sound of Metal"
As Ruben, a heavy metal drummer and recovering addict who discovers that he's losing his hearing, Ahmed paints a devastating portrait of dependency in all its forms. Brilliantly underscored by the film's sound design, his notes of wide-eyed fear or discontent at a loud party provide a visceral, tragic look at life as a newly hearing-impaired person transitioning out of the hearing world.
Chadwick Boseman, "Ma Rainey's Black Bottom"
There's a raw wound underneath the suave, cocky demeanor that Boseman gives Levee, a rebellious trumpeter who flies too close to the sun. Delivering one of August Wilson's biggest monologues, a tirade against God suffused with pain and outrage, Boseman lets the words pour out of him like a jazz solo. It's the film performance of the year, a tragic reminder of this late actor's skill and irrepressible humanity.
Anthony Hopkins, "The Father"
A character losing his grip on himself requires, paradoxically, an actor with the utmost self-awareness. Hopkins gives a master class in this skill in Florian Zeller's stage-to-screen adaptation about a father experiencing dementia. It's one of the most profound performances yet from this legendary award winner, and his second Oscar nod in a row after last year's "The Two Popes."
Gary Oldman, "Mank"
One Academy Award–winning, appearance-altering turn isn't enough for a chameleon like Oldman. In "Mank," he steps into the shoes of another Oscar winner, Herman J. Mankiewicz, disappearing into the alcoholic screenwriter's bedclothes and memories of old Hollywood. Ornery, intoxicated, and tucked away in a desert cottage writing "Citizen Kane," Oldman's work as Mank might just put even more gold on his mantel.
Steven Yeun, "Minari"
No dream—especially the American dream—can be achieved without a cost. As Jacob, a Korean immigrant father and husband who determinedly moves his family to an Arkansas farm plot, Yeun demonstrates first the blind optimism of what he sees as success, then the crushing weight of what he considers failure. He also beautifully charts his character's full-circle journey away from selfishness and back toward what really matters.
BEST SUPPORTING ACTRESS
Maria Bakalova, "Borat Subsequent Moviefilm"
A welcome addition to the bizarro world of "Borat," Bakalova shines as Tutar, the Kazakh journalist's teenage daughter and willing accomplice in his latest plot: to win over "McDonald" Trump. For every clandestine farce the mockumentary concocts, Bakalova is right in step with Sacha Baron Cohen, delivering side-splitting improvised dialogue with unwavering commitment.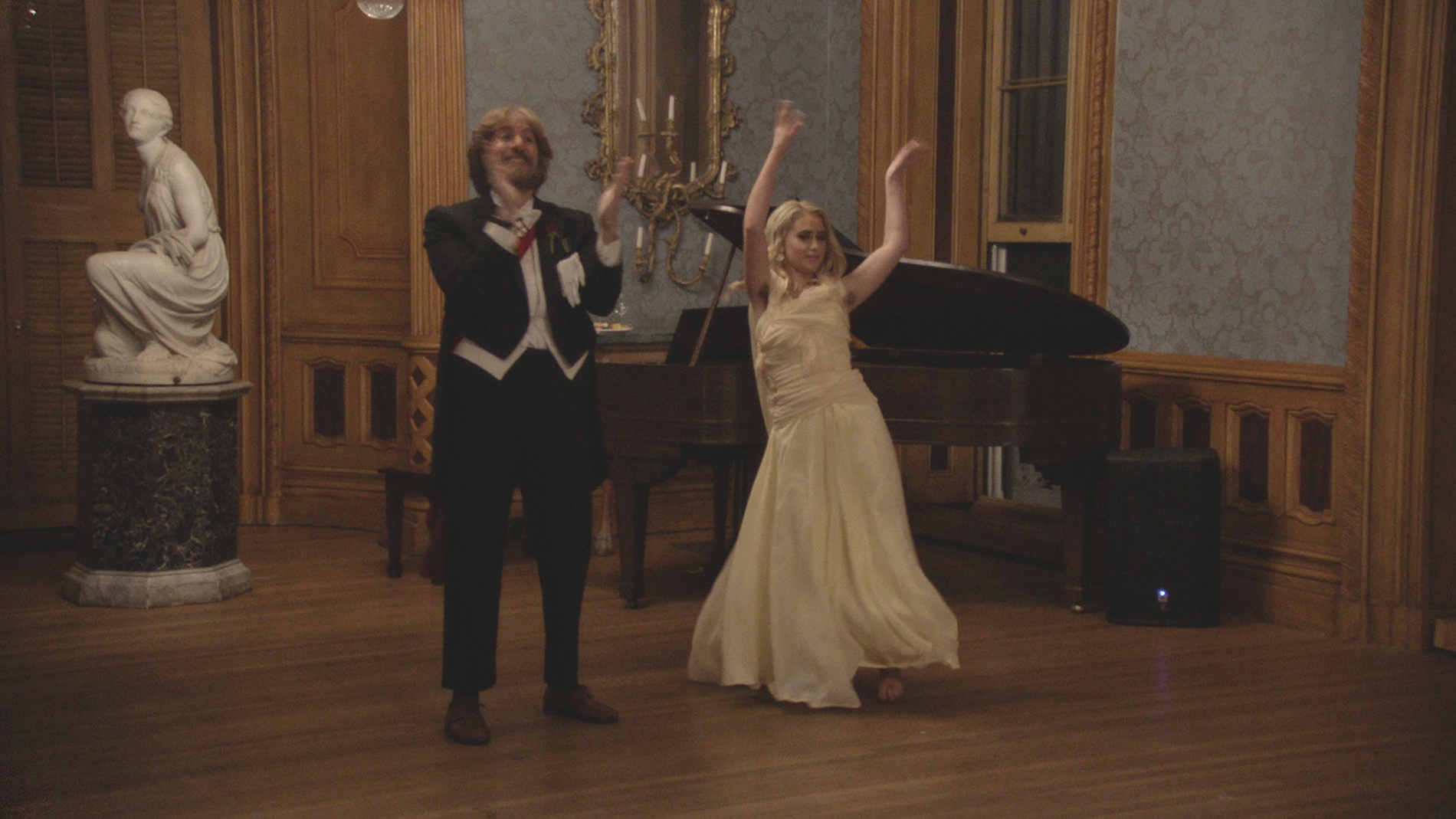 Glenn Close, "Hillbilly Elegy"
This season, we can confidently crown Close as the queen of one-liners. Her larger-than-life Vance family matriarch represents the hard-knock starting point of this story's multigenerational narrative. While her grandson fights to overcome the poverty-stricken hand he's been dealt in the Appalachian backwoods, Close's Mamaw unapologetically steeps herself in all things "hill people." She demands, and earns, our attention.
Olivia Colman, "The Father"
We've seen a nonstop succession of superb screen work from Colman ever since her Oscar win for "The Favourite." Now, playing the daughter to an ailing Hopkins, she seems to remove even more barriers between herself and the camera lens. What is it about magnetic performers like Colman, who can turn crying into high art? Her tears are stars in their own right.
Amanda Seyfried, "Mank"
Seyfried does more than steal each "Mank" scene as Marion Davies; she robs us blind. It's hard to look elsewhere when the supporting star is lighting up the screen, inviting the audience in with her eyes while maintaining an air of mystery. It can be tricky to act in a movie within a movie, but Seyfried manages to personify what being a true 1930s Hollywood star meant, both on- and off-set.
Youn Yuh-jung, "Minari"
Irreverent, foulmouthed, and, at least in little David's (Alan S. Kim) eyes, as un-grandmotherly as can be, Soonja complicates the central Korean American family's fragile dynamics in "Minari" from the moment she arrives. Youn's delightful comedic timing gives way to poignancy as David and his grandmother evolve from cheekily adversarial to genuinely friendly. It's a great example of a performance that gives a film its heart.
BEST SUPPORTING ACTOR
Sacha Baron Cohen, "The Trial of the Chicago 7"
It's evidence of Baron Cohen's brilliance that in the same year he gave us another "Borat," he turned in his most stirring dramatic performance to date in this Aaron Sorkin legal drama. His take on Abbie Hoffman, one of the real-life seven accused by the federal government of conspiracy, is as multilayered as it is surprising, somehow both completely laid-back and full of outrage.
Daniel Kaluuya, "Judas and the Black Messiah"
Kaluuya seems to have a sixth sense in his ability to get under our skin with a precise gesture or glare. His almost preternatural charisma is on display in Shaka King's retelling of the FBI's deceptive practices leading up to the 1969 assassination of Fred Hampton. Watching Kaluuya play the doomed Black Panther chairman, you may find yourself jumping out of your seat, fist raised in the air.
Leslie Odom Jr., "One Night in Miami"
Playing a beloved star always comes with risks, but if the star is a singer, that's doubly true. How to recreate their vocal prowess without resorting to lip-syncing? Odom's portrayal of Sam Cooke could be the gold standard for this trick. In both his quiet charisma and the film's stunning final vocals, he puts his own stamp on the inimitable Cooke, giving him cinematic life.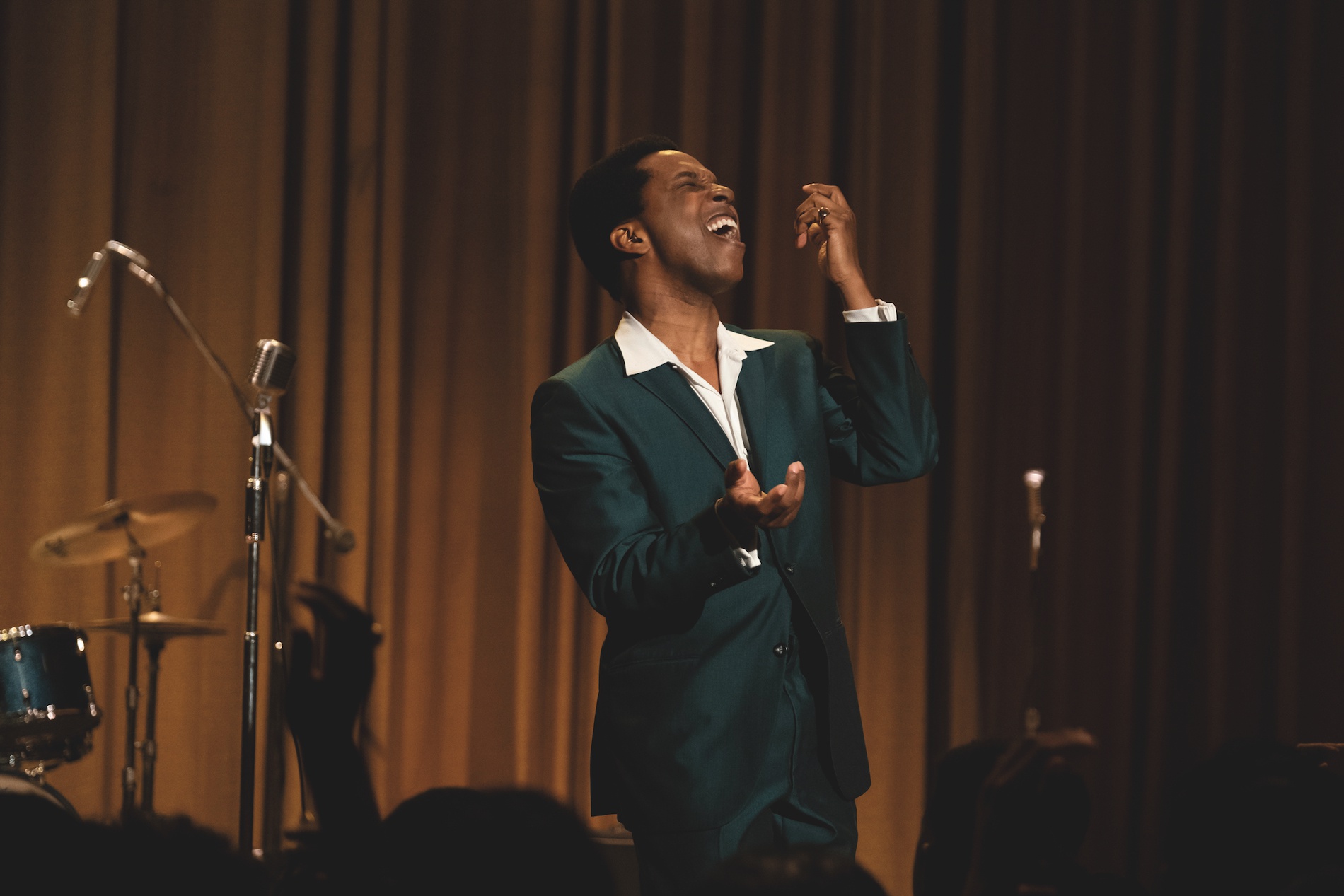 Paul Raci, "Sound of Metal"
You get the sense that Joe, a community leader and recovering alcoholic who lost his hearing in the Vietnam War, is a man who has seen and endured more than words—or sign language—can express. There is both sorrow and hope in Raci's eyes, particularly opposite Ahmed's tortured Ruben. The scene in which the drummer confesses to what Joe then gently explains is a betrayal may be the year's most heart-wrenching emotional roller coaster.
Lakeith Stanfield, "Judas and the Black Messiah"
Stanfield once told Backstage that his "whole existence is about doing whatever I want, and the moment I'm not allowed to do that, I get really antsy." This personal and professional M.O. is evident in the instinct-based, raw-nerve screen performances he's delivered since his "Atlanta" breakout in 2016. It's never been more on display than in his turn as William O'Neal, the titular real-life Judas and FBI informant against the late civil rights leader Fred Hampton.
This story originally appeared in the April 15 issue of Backstage Magazine. Subscribe here.
Looking for remote work? Backstage has got you covered! Click here for auditions you can do from home!