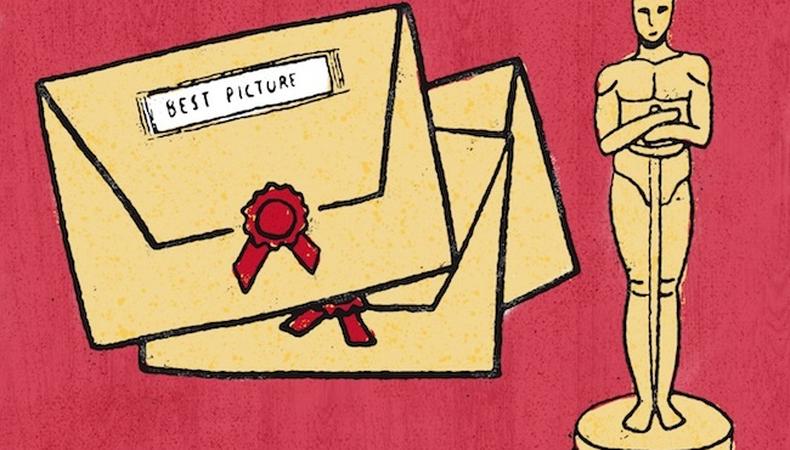 Win an Oscar and you'll forever be referred to as "Oscar winner so-and-so." That's because the Academy Awards are still by and large considered the pinnacle of success among film industry insiders and outsiders alike. You can reap the glory even from just a nomination. (Or 21 nominations if you're Meryl Streep, the reigning queen of them.)
The Academy's celebration of the year in film is Hollywood's biggest night, breaking new ground with each glamorous annual ceremony. Last year's Oscar nominees, for example, were filled with history-makers like Rachel Morrison, who became the first woman ever to be nominated for cinematography. Jordan Peele, the third person ever to get best picture, directing, and writing nods for his first film, also became the first black person to win the original screenplay honor. And adapted screenplay winner James Ivory, at 89 years old, became the oldest Oscar winner ever.
The origins of the nickname "Oscar" for the ceremony's iconic gold statues are a little murky, but there are two likely theories. One is that Academy librarian Margaret Herrick dubbed the statue as such because of its resemblance to her uncle. The other is that Sidney Skolsky started using it in the New York Daily News in 1934 as a dig on the pretentiousness of the affair.
As Backstage readies for Hollywood's biggest awards ceremonies, here's everything you've ever wondered about the historic Academy Awards—and need to know about winning one of your own.
When did the first Academy Awards take place?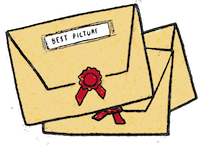 While the Academy of Motion Picture Arts and Sciences itself was founded in 1927, the first annual Academy Awards ceremony took place in 1929. The winner of that year's outstanding picture was Paramount Pictures' "Wings."
Who votes on the Oscars?
The esteemed membership of AMPAS, which is ostensibly the best of the best of the film world. Members fit into 17 branches encompassing pretty much any job you can do related to moviemaking. Naturally, actors constitute one branch, but other branches include casting directors, designers, and members-at-large, aka those deemed worthy of belonging but who work outside a designated box.
In terms of demographics, over the years the Academy has also gained a reputation as a stodgy entity lacking in diversity, and has recently undergone efforts to change its makeup. Though people of color still only constitute 13 percent of the Academy's overall membership, between 2015 and 2017 there was a 331 percent increase in those offered membership. In that same time frame there was a 359 percent jump in women who got the invitation.
How do Academy members vote on the Oscars?
The specifics of voting can differ from category to category. So if you're interested in, say, how the nominees for the documentary short subject category are chosen, perhaps dig into the Academy's lengthy list of rules and regulations. In the case of the acting prizes, all members of the actors' branch are able to select nominees after receiving reminder lists of the up to 10 performers that can be nominated from any given film. Active and life Academy members are then allowed to cast their ballots for the winners.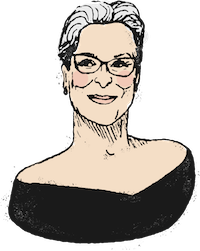 It gets a little more complicated when you're dealing with something like foreign language film. The potential nominees are first whittled down by the Phase I Foreign Language Film Award Committee, which votes on the eligible movies and then chooses its top six. A separate committee, the Foreign Language Film Award Executive Committee, then adds another three; those nine are the shortlist. After that, a Phase II Foreign Language Film Award Committee votes on which will be the five nominees. If you're lucky enough to be a member, you have to do your homework before being allowed to vote on the winner and watch all of the nominees.
When do the Academy Awards take place this year?
Feb. 24, 2019.
Where do they take place?
The Dolby Theatre in Los Angeles, California.
Who is hosting the Oscars this year?
A soon-to-be-announced star will host the 91st annual ceremony.
Who do the Oscars honor?
This one is easy: Broadly, the best in film in the previous calendar year. However, when you get down to the nitty-gritty, that comes with some qualifications. Most notably, films have to have a qualifying run in Los Angeles County lasting at least seven consecutive days with at least three showings on each day and one between the hours of 6 P.M. and 10 P.M. To submit a film, one must fill out an Official Screen Credits form, which can be accessed at oscars.org. The next step is to upload the title and end credits for the film.
What is the complete list of Academy Awards?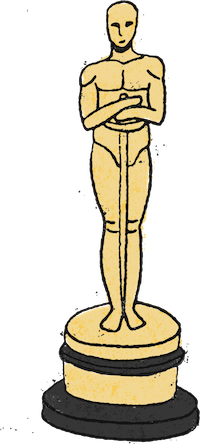 Here is every award handed out during the annual Oscars ceremony:
Best picture
Performance by an actor in a leading role
Performance by an actress in a leading role
Performance by an actor in a supporting role
Performance by an actress in a supporting role
Animated feature film
Cinematography
Costume design
Directing
Documentary (feature)
Documentary (short subject)
Film editing
Foreign language film
Makeup and hairstyling
Music (original score)
Music (original song)
Production design
Short film (animated)
Short film (live action)
Sound editing
Sound mixing
Visual effects
Writing (adapted screenplay)
Writing (original screenplay)
The Academy also hosts Sci-Tech Awards and the Governors Awards, honoring life achievement in the industry.
How can I join the Academy?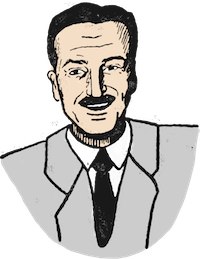 The easiest way to be considered for membership by the Board of Governors—the body that makes the ultimate call—is actually to get nominated for an Oscar! If you can achieve that, you can automatically be considered for membership. Otherwise you have to find two people who are already in the very exclusive club who will sponsor you. From there, the Board of Governors makes the ultimate call. For each branch, the criteria gets more specific—unless, of course, you've snagged that nomination.
In the case of actors, one must "have a minimum of three theatrical feature film credits, in all of which the roles played were scripted roles, one of which was released in the past five years, and all of which are of a caliber that reflect the high standards of the Academy."
How can I win an Oscar?
The answer to this question, naturally, gets a little tricky. If there were a precise formula for winning an Oscar there would be no need for the guessing game that goes on every year. But the steps are largely the same ones you would take on the road to getting any sort of big break:
Audition (maybe you'll find a great film role on Backstage!)
Then book the job with the help of a casting director
At that point, you'll probably want to hire a publicist
Once that happens, your film's producers and filmmakers might submit the title to a festival like Sundance or the Toronto International Film Festival to garner buzz
Most crucially, however, you'll want the studio releasing your film to launch a For Your Consideration campaign (those have their own set of rules as well).
Take your first steps on the long road to Oscar and you may find yourself one day on that stage, acknowledging your fellow filmmakers and supporters. In addition, of course, to thanking the Academy.
This article was originally published on Feb. 19, 2018. It has since been updated.