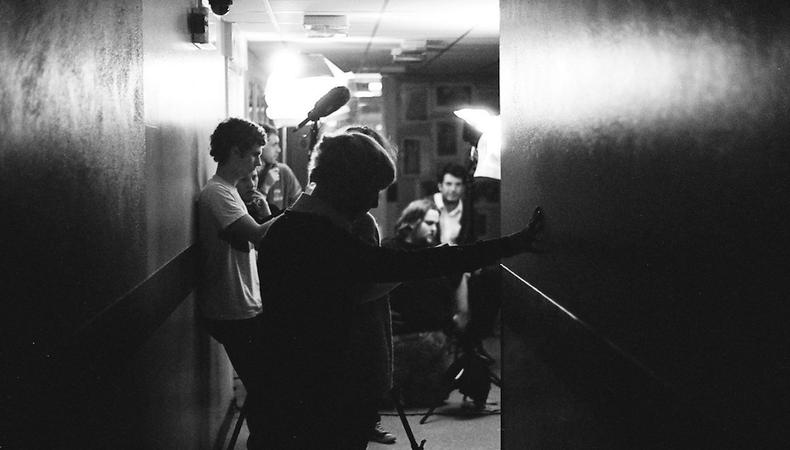 If there's anyone you want in control of your drama training, it's Aiden Condron. With over 20 years of performing arts experience, Condron has worn basically every hat possible in the industry: he is a creator, a performer, a teacher, a director, a founder—a Renaissance man when it comes to the craft. And luckily for the young actors at Falmouth University, he is on staff as a full-time senior lecturer to share his wisdom and experience.
Between helping students figure out their creative needs and preparing them to be fully-functioning professional actors, Condron spoke with Backstage about the work he's doing, creating "actors with agency and not just agents," and why we all have Shakespeare to thank for all the amazing British actors of the world.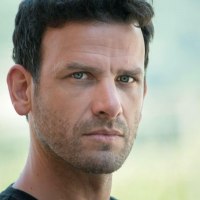 Tell us a little about what you do.
I'm an actor, theatre-maker, and educator/researcher working for over 20 years in both established and emerging theatre and performance practices in the U.K., Ireland, and internationally. Notable screen credits to date include "Game of Thrones," "The Tudors," and "Saving Private Ryan". I hold an MA in actor training and coaching from The Royal Central School of Speech and Drama (University of London) and have also trained as an actor with Guildhall School of Music and Drama (London) and at The Conservatory of Music and Drama (Dublin).
From 2002‐2012, I was founding artistic director of NERVOUSYSTEM a Dublin‐based international performance laboratory. Within NERVOUSYSTEM, as well as directing a repertoire of publicly and critically acclaimed performances which toured throughout Europe, I also designed and evolved a comprehensive actor‐training praxis for the group.
In recent years much of what I do has been focused within drama schools, conservatories, and universities. I have taught acting and directed productions in numerous drama schools, conservatories and HE institutions in Ireland and the U.K., including Royal Central School of Speech and Drama, Rose Bruford College of Theatre and Performance, GSA (University of Surrey), East 15, The Gaiety School of Acting and most recently University of Central Lancashire where I was a full-time lecturer in Acting 2015/16. I have conducted workshops, training, and talks with actors and performance makers for various institutions in Spain, Italy, Poland, and Japan. I am currently a full‐time senior lecturer in acting on the BA (Hons) Acting programme at Falmouth where I teach acting skills and techniques and direct productions, among many other things.
I am very passionate about training and collaborating with young actors and feel very fortunate to be able to foster, facilitate and guide individuals and groups to develop the necessary processes, attitude and craft to realise their creative needs and artistic objectives as both interpretative and creative artists in live, recorded arts and beyond.
What are some of the main tenets of Falmouth University?
There are many things that make Falmouth distinctive as a place to study performing arts. The BA (Hons) Acting course at Falmouth is designed and delivered by leading actors, performers, practitioners, directors and scholars, with international reputations for our contribution to the practice and development of acting in the 21st Century. We are also very experienced teachers, and provide a safe and supportive environment in which to explore and experiment as we help students find their voice, their practice, their career.
It is our ambition to create actors ready for the demands of professional practice. In designing the course, we focused on creating the skills, the knowledge, the experiences and the abilities needed to succeed and flourish in a competitive industry, a field that is ever changing, ever developing; how to create flexible, responsive, resilient, inquiring, skillful, innovative actors who can not only make a living in their chosen disciplines but help to redefine it. How to create actors with agency and not just agents. The distinctive ethos and approach of acting at Falmouth is marked by a three-pronged approach; training, thinking and doing, where each strand directly informs and supports the other. Our aim is to produce thinking, skilled, creative actors who can frame, manage, and professionally facilitate their practice. You are your practice! We combine key elements of conservatoire training with the benefits of a multi-disciplinary arts university education.
What advice do you have for international acting students?
Be proud of your culture and where you come from. Use it! If you're working through English as your second language, you need good clear speech and diction to be understood, just like any other actor, but don't try to be an English actor or think that speaking RP makes you a 'proper' actor. It doesn't. Get to know your own theatrical heritage and learn all you can from the U.K.'s and use this to find your own voice.
READ: 25 Amazing Acting Colleges You Should Know
Any drama school audition advice for applicants?
We are not looking for the polished, finished article. We are interested in you, your creative voice. We seek students who are hungry and willing to learn, collaborate and grow. Of course, we want you to be prepared, lines learned and choices made about how you want to present your audition to us and so on. But we are also looking for students who are flexible, open-minded and ready to change or adapt those choices in a collaborative context. We want you to choose something for your audition that showcases you and your raw materials. At Falmouth, we invite students to present one short piece performance which can be from any genre: classical, modern or contemporary texts. You can also present something you have devised or written yourself. Choose something that genuinely excites or interests you.
At Falmouth, we really support students during selection and will often workshop your audition piece a little and ask you questions about how you connect to your chosen material and what interests you about it. We want to get a sense of your process by encouraging you to express how you work. We have your best interests at heart and we really do want everyone who auditions to succeed and we do all we can to make that happen.
What drew you to the performing arts?
A need to play, to express and transcend myself through my body, voice, and imagination in collaboration with others who had the same desire, and to share this exploration with audiences.
What do you wish someone had told you when you were just starting out in the performing arts?
You do it for yourself first.
What should recent graduates know about getting work as a new actor?
The same. Also, now more than ever there are so many wonderful resources you can avail of to find work such as social media and excellent casting platforms like Backstage. But, remember, what defines you as an actor is acting, not any abstract perception of the industry. You are the industry. Don't expect the work to come to you. Don't sit back and wait. Seek out and create as many opportunities as you can to exercise your craft. This can be anything from working on texts or other material in your bedroom to workshopping ideas with friends, creating your own personal daily training routine, watching quality theatre, TV and movies, reading plays, doing good profit share work or exercising in whatever way you can the psychological, physical and emotional muscles that make you an actor. This gives you currency and confidence which builds your sense of self-esteem that creates a sound basis to be able to manage all the other business of being an actor, networking, agents, auditions, headshots, showreels and so on.
What is one thing directors wish actors understood about their work?
To quote a refrain from a Radiohead song "Just 'cause you feel it doesn't mean it's there". By the same token sometimes when you don't feel it, it's there. As a director, if I can't see it, I can't direct it. Never forget that acting is body, voice and imagination manifested in tangible action. There must be something material to direct. Make offers, strong and clear choices, take risks. These can always be changed if necessary. Don't make a director drag a performance out of you. Act out, not in. Collaborate. Directors don't have all the answers.
Why do you think the U.K. is such a ripe breeding ground for some of the world's greatest actors?
We owe a lot to the rich performing arts heritage in the U.K. and rigor of the distinctive British classical tradition of actor/performer training. This has its roots in the genius of Shakespeare and vitality of the Renaissance where the power of the collective imagination was released through the potency of the spoken word in a shared live space. In recent years British actor training, theatre and performance-making has drawn influence from European and eastern theatre traditions to foreground performance as a fully embodied practice which cultivates the expressive possibilities of the body as well as the actor's generative capacity as a performance maker, not just an interpreter of texts. These influences combined with ever-growing developments in technology, advances in interdisciplinary and recorded media work, make the U.K. one of the best places in the world to train in performing arts.
Check out Backstage's London audition listings!